Pulished on Feb. 19, 2020
Usually when we go to restaurants, juice shops, and buffet restaurants, we will see containers with juice, which is very easy to hold. It can hold 5-10L of juice, which is especially suitable for catering industry. Large-capacity juice cans can meet customers' needs for multiple glasses. In the buffet category, customers can also pour their favorite juice on their own. A plastic faucet will be installed on this can for customers to pour out juice. Many catering industries now use this juice tank to entertain guests.
Usually we use glass materials, which are environmentally friendly, transparent, non-toxic, colorless and tasteless, will not make the juice taste, and will be made into unreasonable shapes and shapes. The transparent material allows guests to observe what type of fruit juice is in the jar, and it is also better for customers to consume.
Usually we have several kinds of capacity, 2.5 liters, 3 liters, 5 liters, 10 liters. For aesthetics and convenience, we also match a stainless steel base. If it is the catering industry, some juice cans are also pasted with a small blackboard, and the clerk can write the name of the beverage according to the contents for the convenience of customers to identify.
Let's take a look at some of the types of glass juice despenser we commonly use.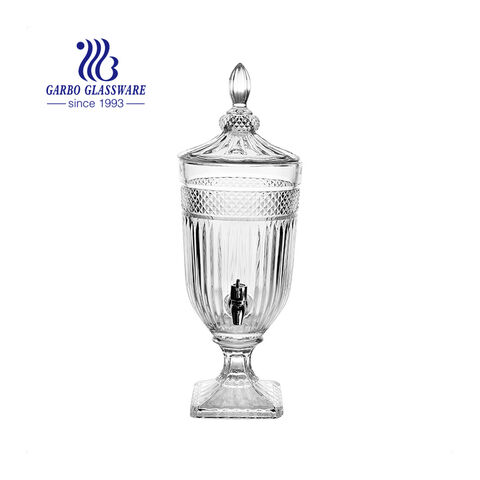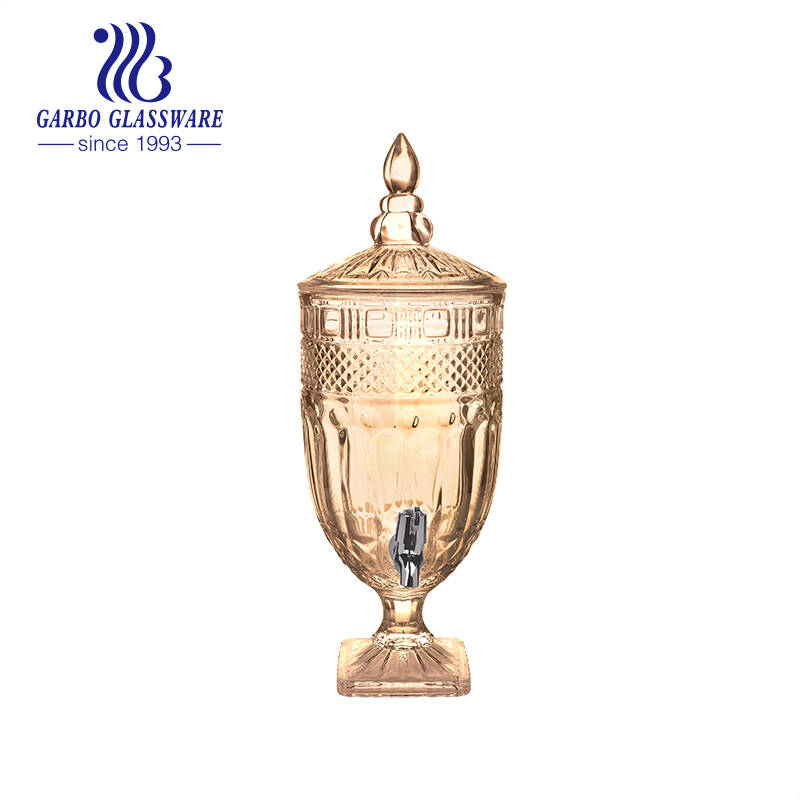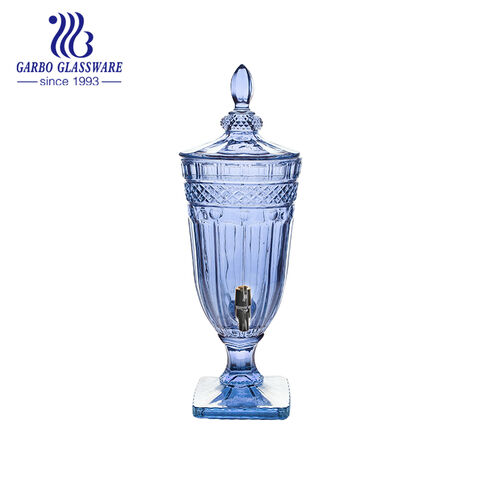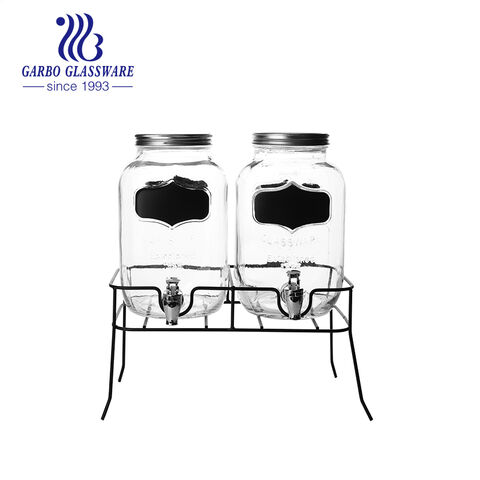 We usually use it as a family's juice can, such as a Mason cup. The five-piece or seven-piece set for home use is mainly.
If you have a party, you can also buy a faucet juice jar to welcome guests.