Pulished on Nov. 20, 2023
Glass, as an ancient and classic material, has been used by more industries in different fields in recent years. White glass's transparency, strength, and versatility make it a favorite material among designers and manufacturers. This article will provide a comprehensive analysis of the design, capacity, shape, and color of glass products. Let more people know about glass products. Glassware can be customized, if you have your own idea, you can find a reliable glassware supplier to help you.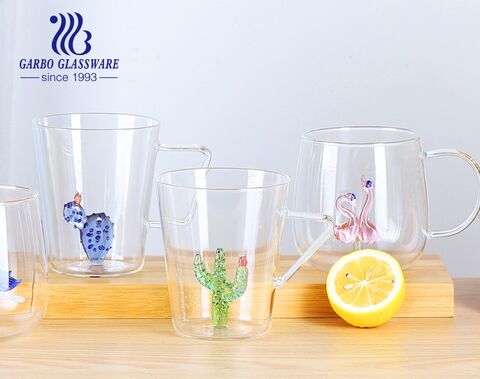 Any utensil is produced to facilitate daily use and has certain functionality. When the function is satisfied, we can consider the aesthetics of the product, which is the design of the product.
Yet in the design of glass objects, aesthetics and functionality are often inseparable. First of all, designers pursue the aesthetic appearance of products. How to show unique artistic charm through the texture and transparency of glass has become the key to the design. Some modern glass products take simple, pure lines as the core of their design, emphasizing geometric shapes and smooth curves, making them unique in the space.
At the same time, designers also pay attention to the practicality and functionality of products. Some glass products adopt innovative designs, such as cups with anti-slip bases, stackable cups, and storage boxes, to provide users with a more convenient experience. The diversity of designs allows glass products to be reused for different occasions and uses, thereby meeting consumers' dual needs for personalization and practicality. Under the careful design of designers, the shapes of glass products are also "diversified". From basic glasses and saucers to high-end glass vases and tableware sets, there is a dazzling array of glass products on the market to meet the various needs of different consumers. Some innovative glassware, such as glass teapots with filtering functions, lunch boxes with partitioning functions, etc., have made the types of glass products more diverse.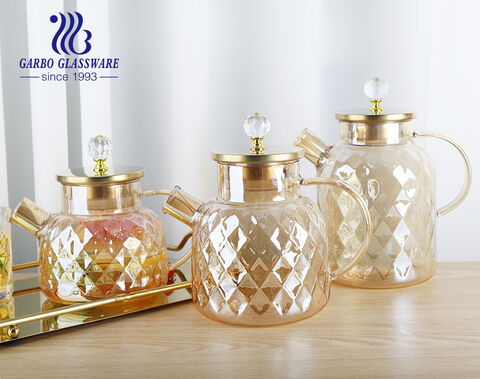 Therefore, when selecting a device type, consumers can choose based on personal preferences and actual needs. For example, someone who likes to drink tea may choose a beautifully designed glass tea set, while someone who pays attention to the quality of life may pursue a set of noble and elegant glass tableware. Different types of glass products can also be matched according to different themes such as seasons, festivals, moods, etc. to create different dining atmospheres.
In daily use, consumers will choose cups of different capacities according to their uses. For example, for espresso, you can choose a cup of less than 100 ml, for tea, you can choose a cup of about 50 ml, for whiskey, you can choose a cup of about 330 ml, etc. So whether it is a beverage container or a food storage tank, a properly designed capacity can better meet the needs of users. For example, the capacity of a food storage tank has been carefully calculated to meet storage needs without taking up too much space. For example, some families may prefer large-capacity storage jars, while some offices or personal office spaces are more suitable for compact glasses that are easier to carry and use.
Another diversity in glass products comes in color. Traditionally, glass products have been mainly transparent. However, with the development of technology and innovation of technology, the color choices of glass products have become more colorful. From classic transparent and amber to fashionable blue, green, red, and gray, the color changes of glass products provide consumers with more choices.
Color is not only part of the appearance of a product but also a way to express personality and emotion. Some glass product brands launch seasonal limited series, as well as customized styles in cooperation with well-known designers, often focusing on color, breaking the traditional design framework, and bringing more personalized choices to consumers.
As consumers' requirements for quality of life continue to improve, the design, capacity, shape, and color of glass products will usher in more innovation and development. The reusability of glass products can add to the environmental protection. In the future, we have reason to look forward to the emergence of more glass products, adding more beauty and convenience to our lives.
You can find a good glassware supplier to offer you good quality glassware.