Pulished on Jul. 11, 2022
Garbo International company has always been a leader in China's glass industry. Although we have only been in the glass industry for 30 years, we have gained a lot of customers with good quality and the reputation. There are many advantages to working with us for the following reasons:
1. We have a warehouse of 15,000 square meters in Guangzhou, which can store a lot of ready products. For customers who wanna mix 10-15 designs in a 40HQ container, we will be your loyal partner.
2. We have our own designer team, if you wanna OEM&ODM, we can provide you the service and help you with your own idea.
3. We have a lot of molds for you to choose already, so you don't need to pay for the molds fee and then get the mass production of our products. To be honest, we have 30,000 product designs and 5 sample rooms to store our products.
4. We can handle the tax refund independently, so we will give you more discounts in terms of product prices.
5. We have our own factory, which can control the delivery time and product quality well.
Although we have thousands of designs, today I present to you the storage jar that are very popular in Brazil and Russia.
We have many sizes of this storage jar for you to choose, we have dia meter: 65mm, 70mm, 80mm,85mm,90mm and 100mm. The regular size is 90mm and 100mm, please tell me the dia meter and capacity you need, we can do it for you and customized products for you. The customized quantity MOQ of this product is also very advantageous. The MOQ is 3000 pieces per design, which is very suitable for customers who wanna test orders.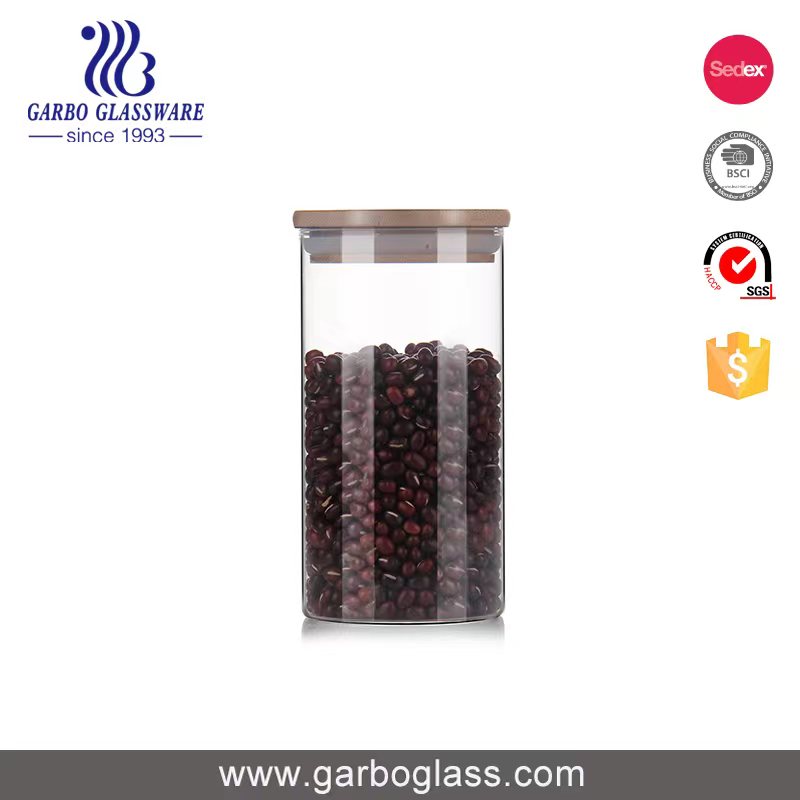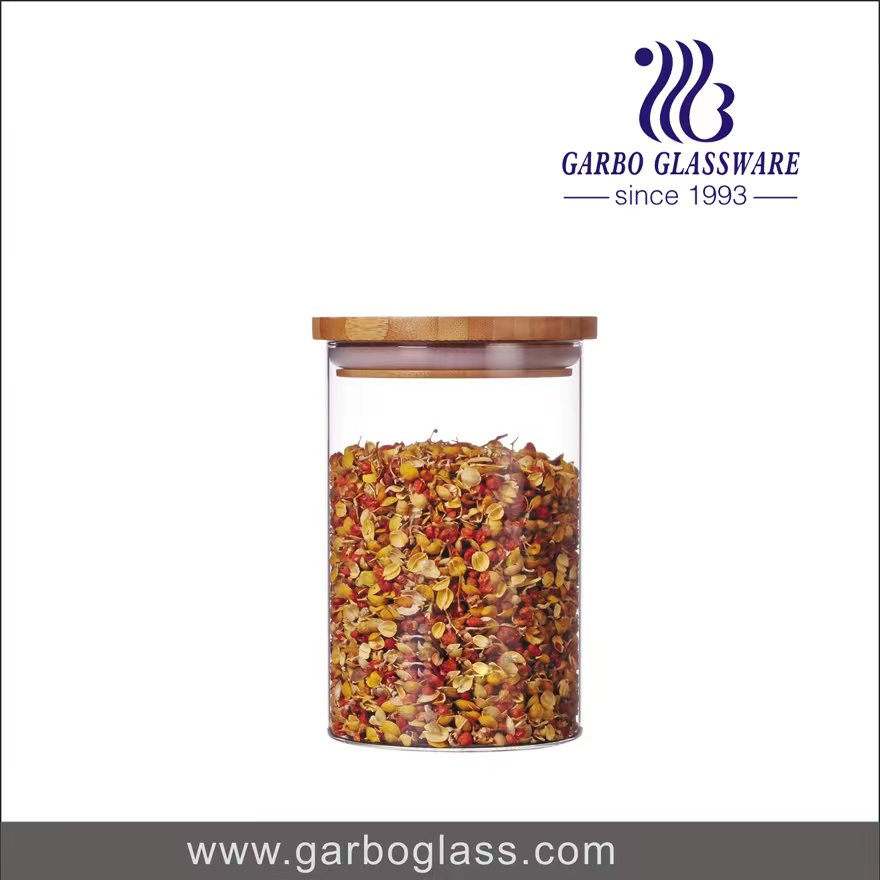 We also have different lids for you to choose for this product, but most customers prefer bamboo lids, because bamboo lids look more elegant and high-end, and they are also very popular with Russian and Brazilian people. Of course, we also have metal lid, plastic lid and other options.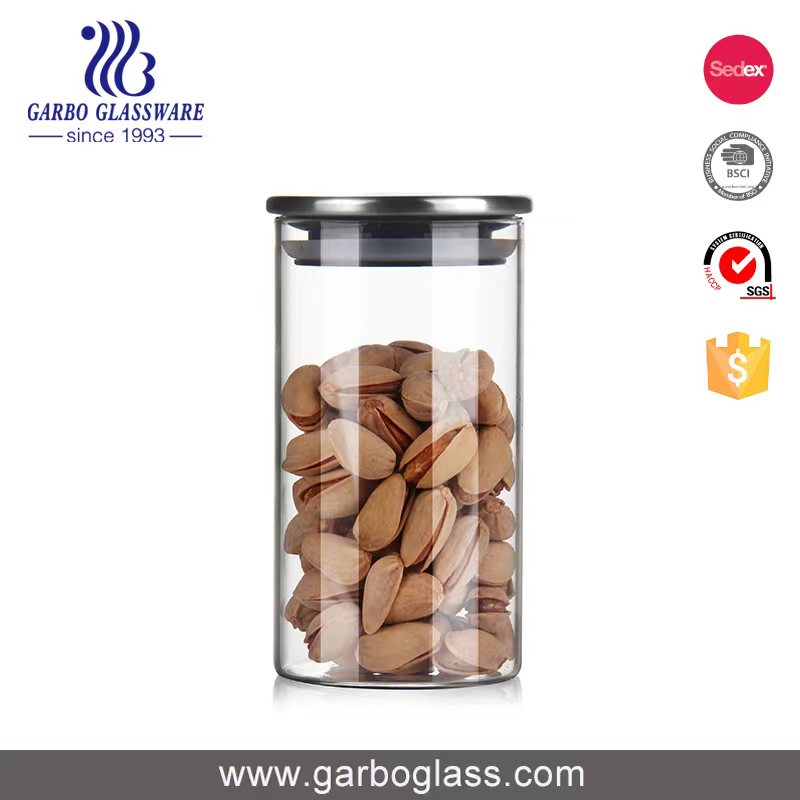 The material of this product is borosilicate material, so it has heat resistance. If you need other common glass materials, please kindly let me know and I will update the product price and product size for you. The above product are transparent one, which looks very simple and classic. Of course, we also have electroplating or color spraying services. To tell the truth, the electroplating products will look very elegant and expensive, but we are factory, so we can provide you with very high quality and factory prices.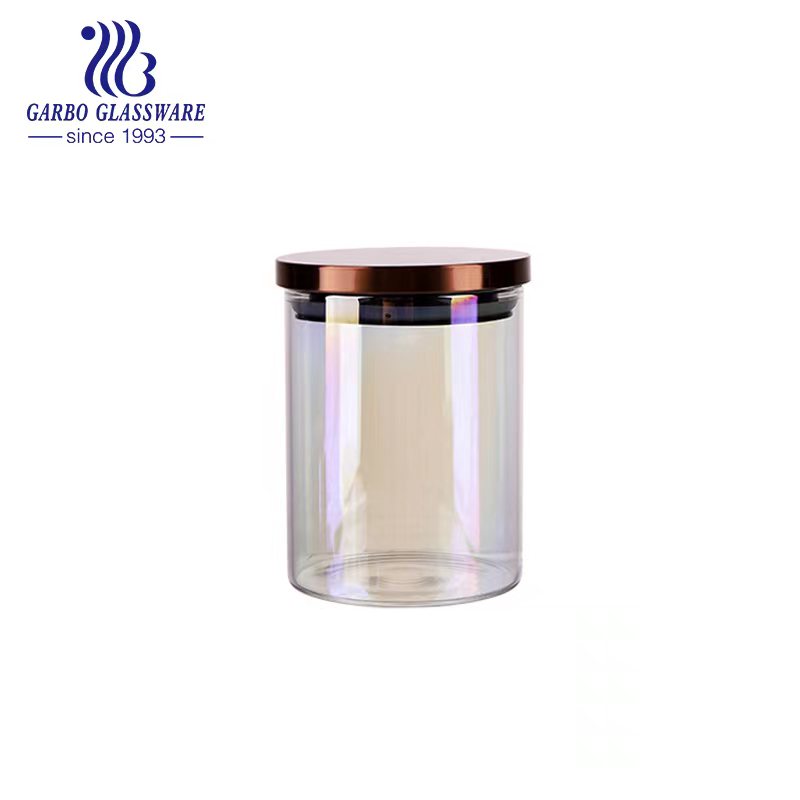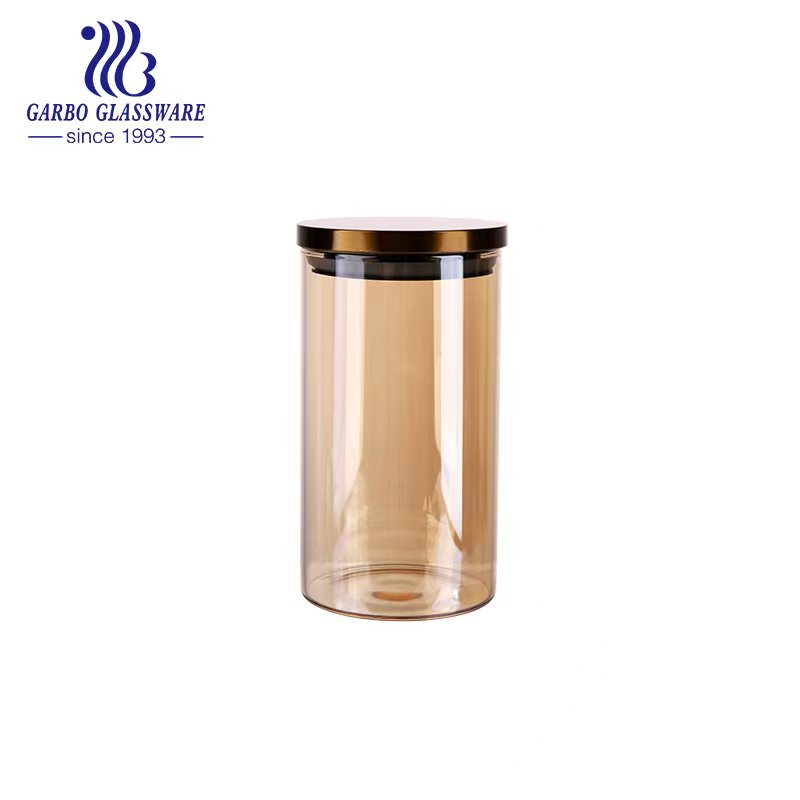 In addition to the cylindrical shape, the storage jar also has a rectangular shape for you to choose. For the rectangular product, we also have different sizes and diameters for you to choose, such as 400ml, 600ml, 800ml or 1000ml. Please kindly tell me your requirement so that I can recommend our products and prices for you better.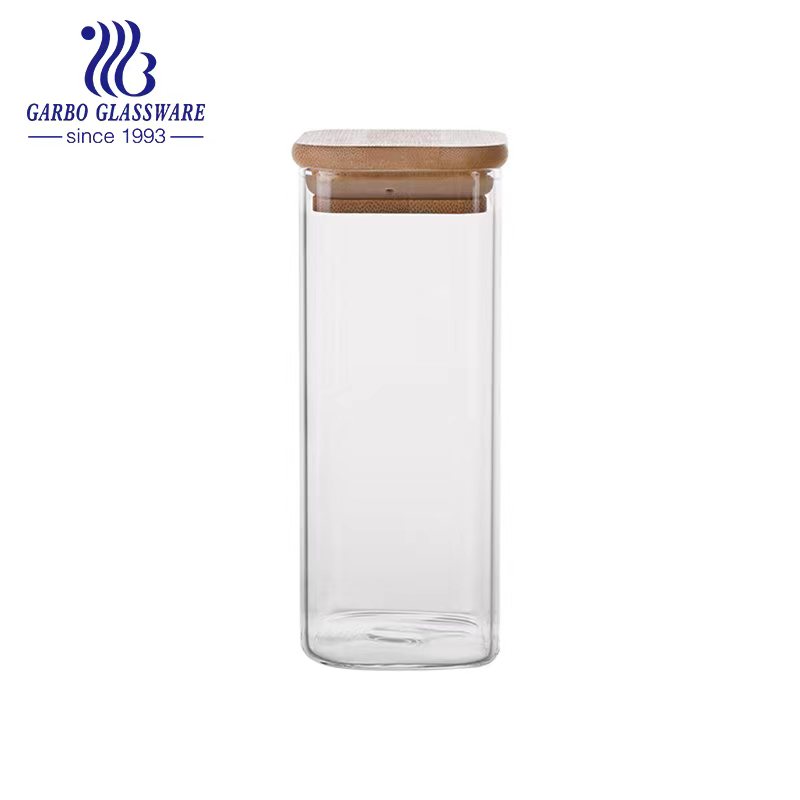 These products are very suitable for home storage and will greatly save space in the kitchen, so it has become the first choice of many housewives. So when you want to gift on Mother's Day or Christmas, this is a great choice.
In addition to these conventional shapes, we also have a very special shape for borosilicate products. This lid is also a bit different from the one I introduce above, because this lid has a handle on it.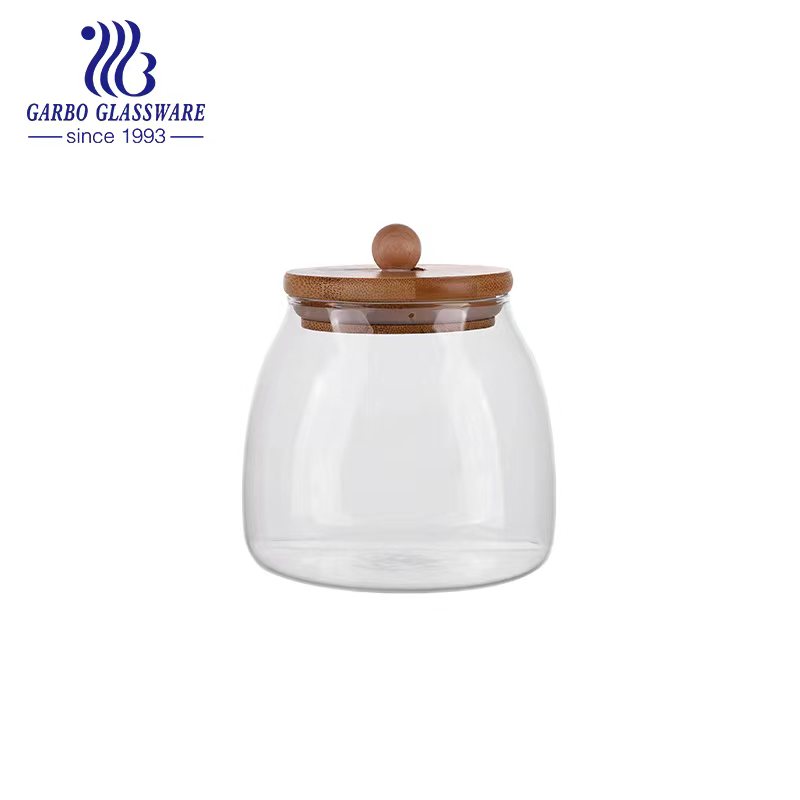 For any other glass you need, please feel free to contact me, so that I can recommend the corresponding products for you better.