Pulished on Jan. 04, 2023
What kinds of material of the cups? if you use ceramic cups? stainless steel cups? or glassware cup? for the price and the good-looking design, the glassware manufacturer suggests you can choose glassware material cups. because it is transparent, it can show the juice color from the glass, and it looks more high-end.
About the glass cup maybe you will think it is fragile and heavy,and it can not take hot water which is not convenient to use it. but today i want to recommend you a high-end material material of high borosilicate material glass cup which is heat resistant material can take boil water. it is a pyrex glass, and the glass wall is very thin but also strong, so the weight is very light, but this kind of glass you can see is more luxury and high-end when you grap it in hand. the glass wall is very smooth and no bubbles.
For more convenient to hold it, we will add a high borosilicate handle, about the shape and design here have many choices, because the production technique is made by hand, so there is no limited on the designs, also the MOQ is very small just thousand pieces can produce.
Below this one is the big belly design high borosilicate glass mug, you can see the body is very big but the glass wall is still very thin, you can chhose to have handle or no handle, and we can do the eletroplating on the glass mug which the color will not be fade, there have rainbow color, amber color, grey color can choose.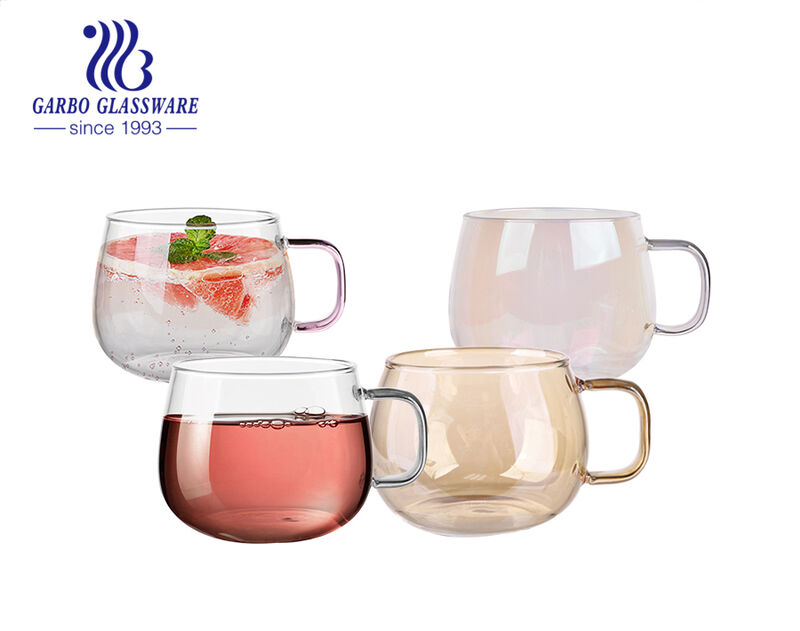 The next one also the very hot sale classical shape high borosilicate glass mug , we have classic 3 sizes, it can use for coffee or tea, this is the cylinder design with different height. please check below picture, so there also have different color of eletroplating can choose.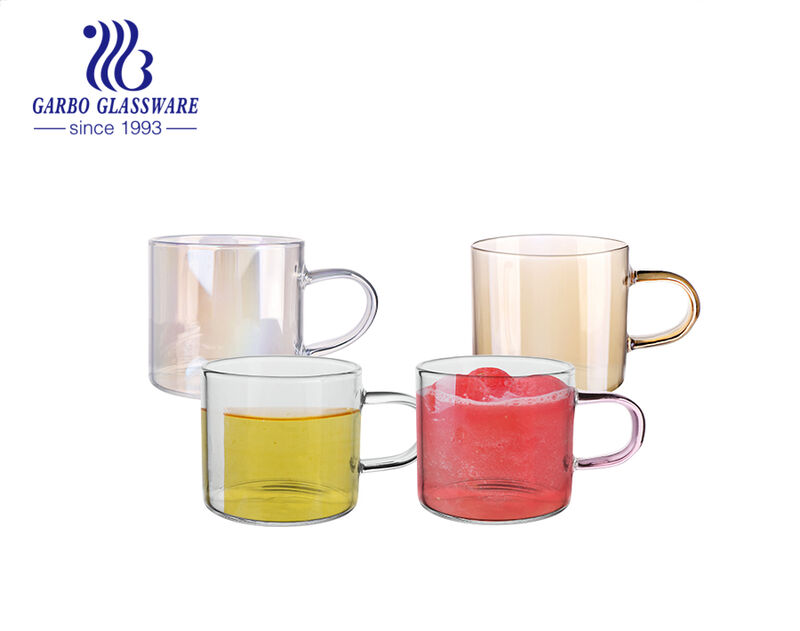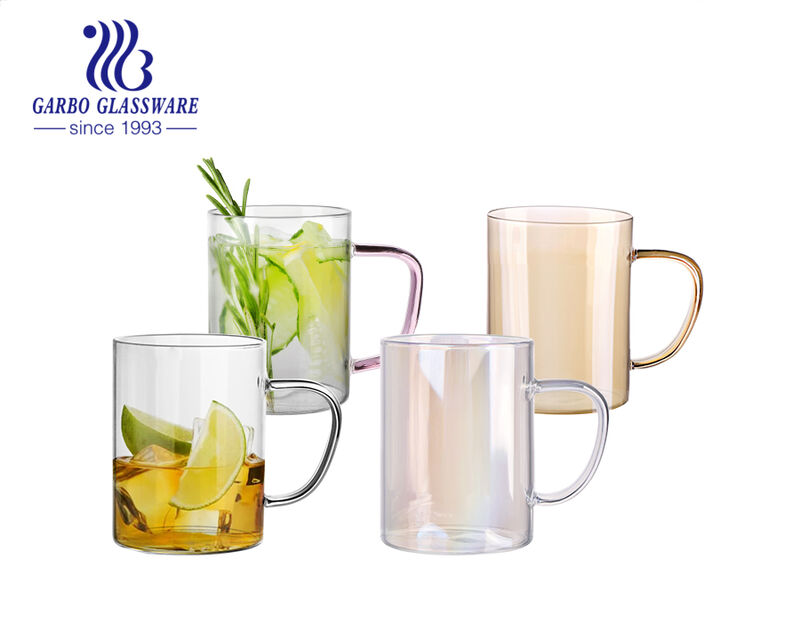 Normally for this high borosilicate material glass mug, they prefer to use it for some cold drinks ,because this material of high borosilicate can also take low temperture water,and because of the transparent color it will be very good looking to taking picture , so this kind of glass cup is very hot sale now, The MOQ is very small so hotel, restaurant and retailer are very willing to purchase it.
If you have interested in this kind of item please contact us for price.