Pulished on Nov. 20, 2021
Garbo Glassware is specialized in developing and creating new special unique opal glassware items to meet the client's needs and demands. It can help our clients to test and occupy the local market well. You can keep in mind that garbo can help you make the project well done. The new arrival for the leaf-shaped opal glassware (with black and white color) now is one of the most special and popular glassware and tableware among our clients. The Leaf-shaped design series opal glassware items include the different size glass plates and glass bowls.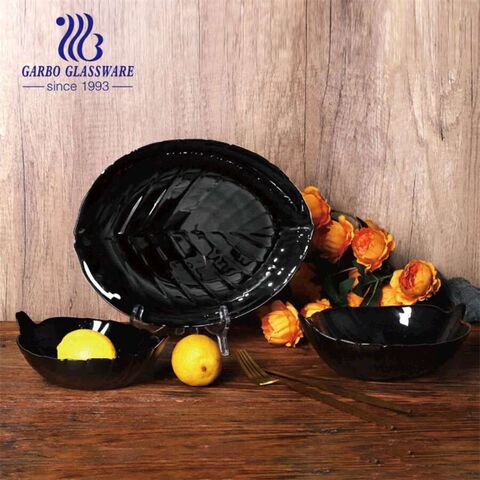 The leaf-shaped design on the plate with the embossed pattern in the glass is just like the leaf vein on the leaf. In addition, the irregular Jagged edge design makes the plate looks more like a real leaf. Leaf-shaped design opal glass plates(black or white) include the below sizes for your choice.

1)8" shallow dessert opal glass plate

2)11" shallow dinner opal glass plate
3)11" flat opal glass plate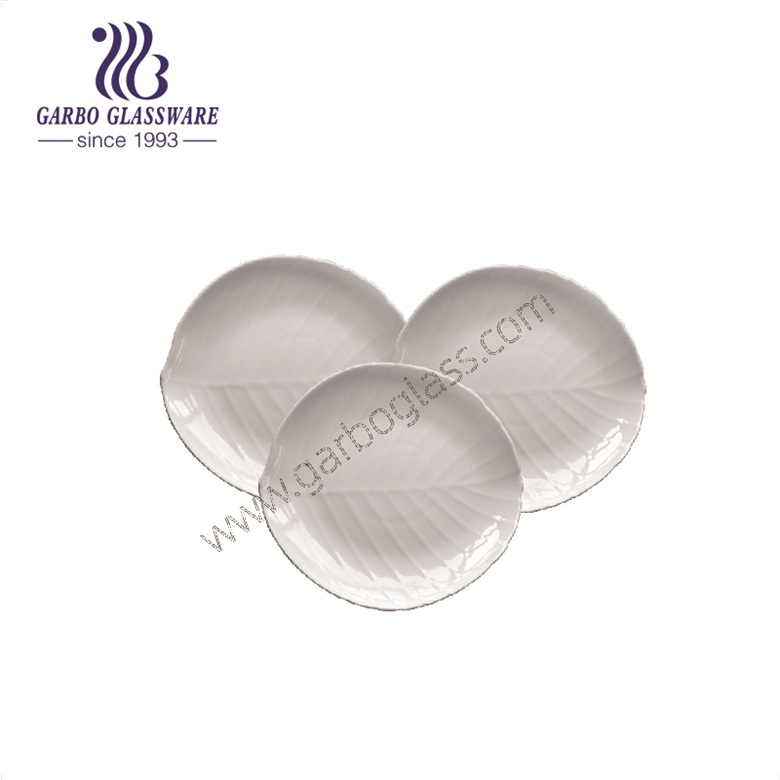 The Leaf-shaped design on the bowl, we also make the leaf vein as the embossed pattern inside the bowls. The leaf-shaped opal glass bowls look more like the falling leaf flying in the sky. Leaf-shaped design opal glass bowl (black or white) include below sizes for your choice.

1)5.5'' opal glass rice bowl
2)8.5'' opal glass soup bowl
3)10.5'' opal glass salad bow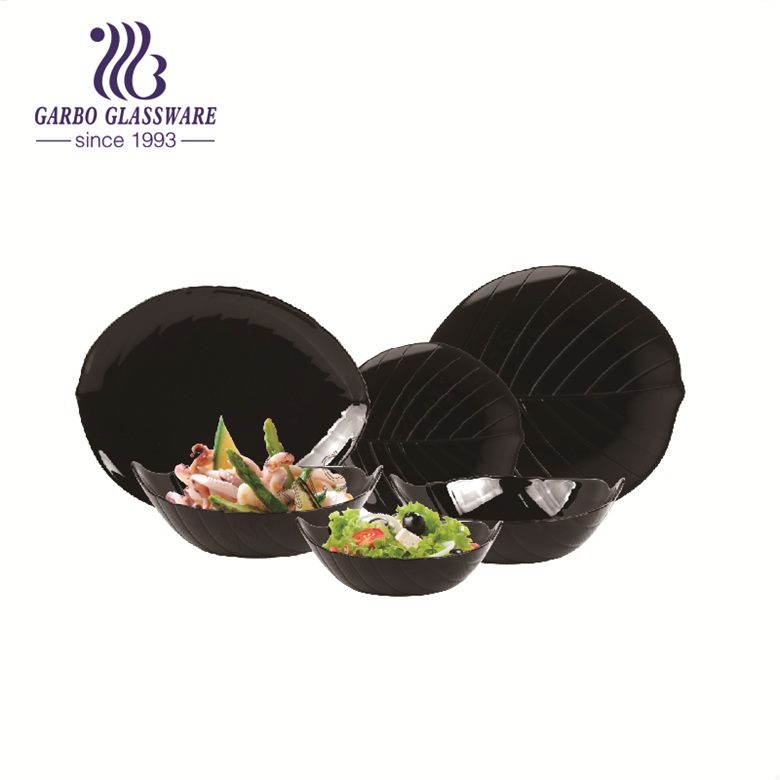 For the opal glass dinnerware with leaf-shaped design, 3pcs 6pcs or 9pcs pack is the single opal glass plate item. The leaf-shaped 29pcs opal glassware dinner set is the most popular among our clients for the past 3 months.

The other combination for the opal glass dinner tableware set is acceptable as your requirement. If you have any new ideas, pls just let us know. Our Garbo's experienced designers and skilled workers and professional sales teams are always here for help.