Pulished on Jun. 02, 2022
Garbo Glass has recently launched a lot of new products, which are not only very practical but also beautiful and interesting. Now let's introduce the new fashion trend of Garbo.
1. Hand-painted colored whisky cup:
This transparent cup is made from opening and closing molds, usually from two or three molds to form glass with carved outside and then polish the marks left by the mold with fire until you can't feel it. Carved cups often use high white material or crystal white material, so it looks like a crystal texture. Jiabao's hand-painted whisky cup is hand-painted by skilled workers on the processed carved cup with different colors of pigments. each glass is unique, and the exquisite color matching makes it not only glass but also a work of art. If you use it under the light, it will be more beautiful. The light will project the color on the table through the wine in the glass, giving your table a beautiful rainbow.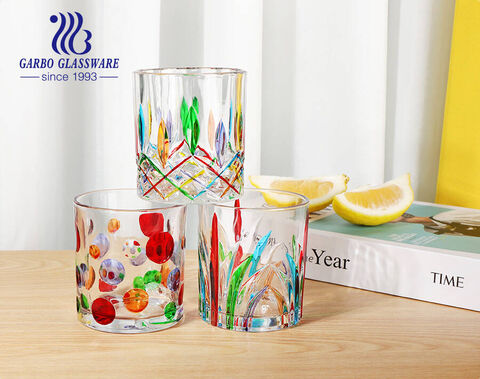 2. Macaron Glacier Cup:
The color matching of this cup is macaron colors such as baby blue, pink, pink, and pink blue gradient, so it is very popular with customers. It is inspired by glaciers, so its surface is very similar to glaciers and feels very rough. Drinking water from this cup in hot summer will make you feel very cool. If you have other favorite colors, you can also tell us. We can spray your favorite color on this cup.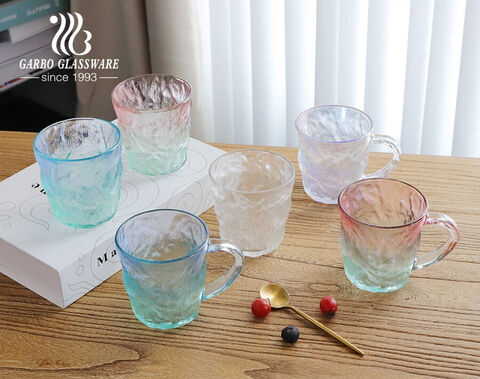 3. Carp folding glass cup:
The design of this cup is very special, it is a set, it contains four cups, these four cups are the body parts of a fish, they can be folded up, if you fold them up, there will be a complete upstream fish. We have different colors for you to choose from, or you can tell us which color you like. We will customize the color for you according to your hobby. This suit is very interesting. You can use it to enjoy a nice afternoon tea with your friends or family.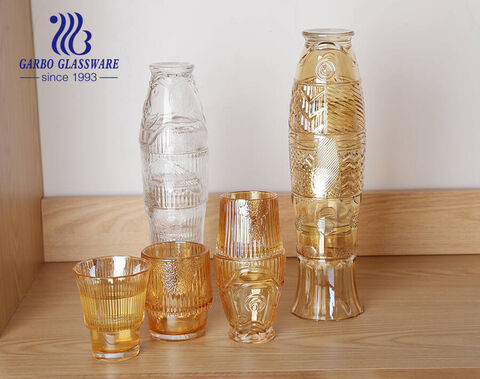 4. Spraying colored goblet:
The goblet has always been one of the indispensable glassware in many families because people are always used to drinking some wine or drinks at the table at family gatherings or friends' gatherings. For this classic goblet product, we have also made some innovations in appearance, which can be sprayed with different colors on the surface of the goblet, or on the body and bottom of the goblet. If you want to be upscale, we can also provide you with shiny ion plating.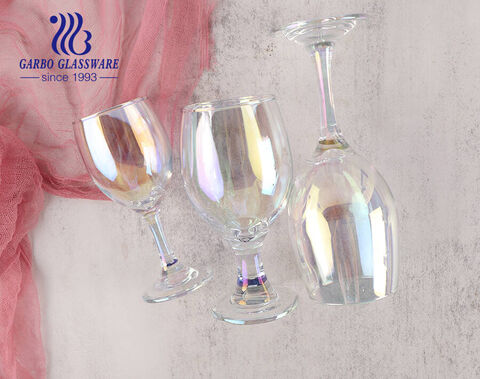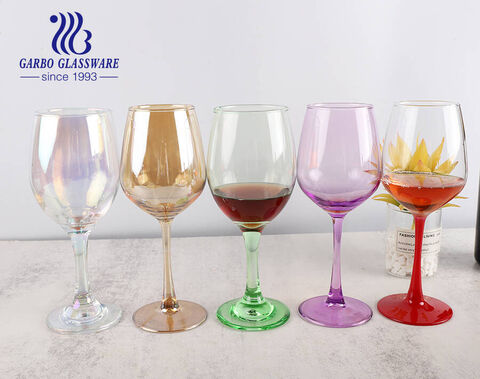 If you like these products or are interested in our other products, please feel free to contact us, we will send our catalog for you to choose from, of course, we can also provide you with customized services.