Pulished on Jun. 08, 2022
We Garbo Glassware have launched the newest Christmas theme glassware recently, which usually used to be promoted in our Spring Canton Fair in April for annual Christmas purchase from all over the world. Due to the global pandemic still going, we can't meet each other in our booths like usual but we here still promote the festival theme glassware to our clients or markets where people celebrate Christmas. For 2022, our glass storage jars became the main production line according to our daily inquiries from clients who purchased festival glassware before.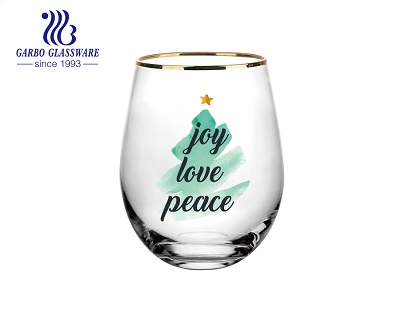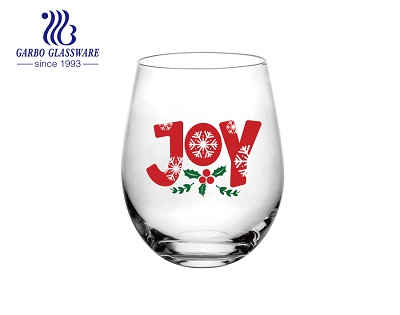 The best season for Christmas glassware, tableware and gifts would be June to July. You might have doubt about it and unawareness of how the supply chain system works to deliver your glassware order. Yes there're still many months before annual Christmas when we say June to July would be the purchasing time, but we will have to spend time on scheduling everything at our side, I believe you will also need time to prepare this great festival sale. For some clients who regularly purchase Christmas orders from China glassware factory like us Garbo Glassware, they would even begin the project right after Christmas season is over, which is as early in January or February before or just after Chinese Spring Festival, in order to secure their project 100% running as plan.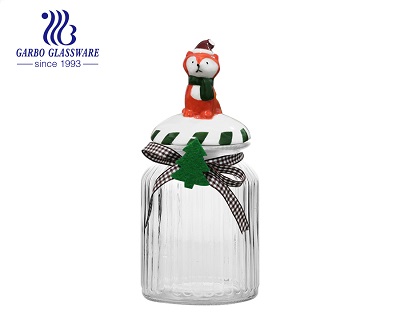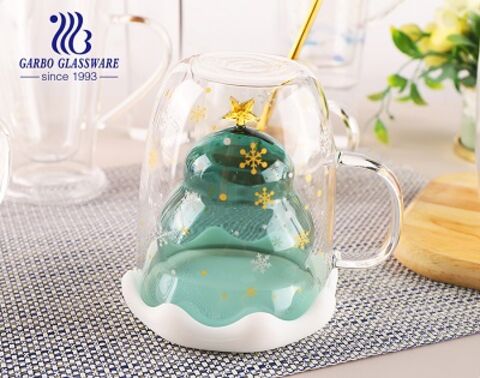 For example, when receive your purchase order in early June and we will need about 2 months afterward for manufacturing, from raw material preparation to final container loading. It is expected to be middle or end of July when container is heading to your warehouse, you will finally unload the container in your warehouse by end of August or early September. Since the main markets for Christmas glassware consist of Europe, North and South America where it takes at least 45 days for vessel from China ports, I'd say it will be rush or too late if you miss July. Our supermarket clients must ensure the goods will be stocked in their warehouses before middle November, whilst our distributor and wholesaler clients would need the goods as early as possible because they also need to for promoting to local markets.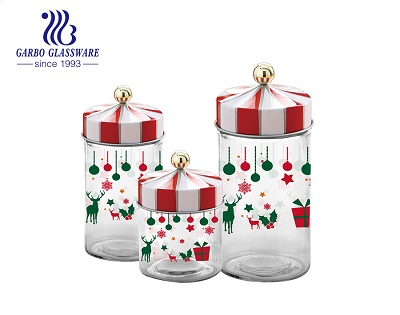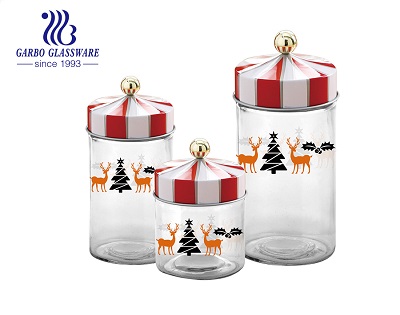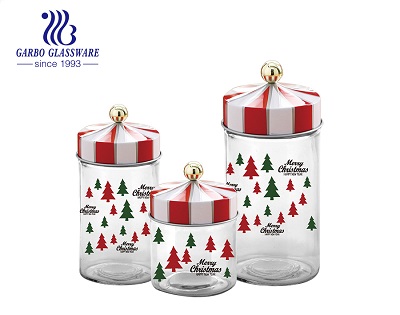 For 2022, our Christmas designs consist of mainly regular decal printing craft, partly screen printing for clients who prefer lower cost or purchase with low budget, and high-end luxury low MOQ hand painting for retailer clients who run online gifts sale. Our artworks come from traditional Christmas factors and Garbo R&D department exclusive innovation as well, but we are always open to any customised designs and your own ideas.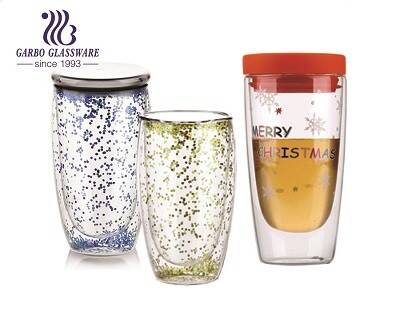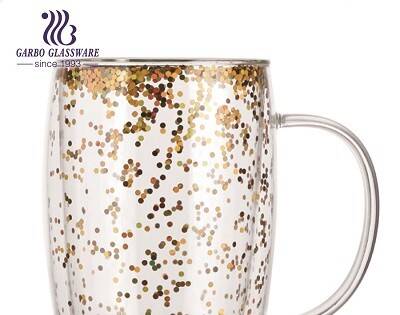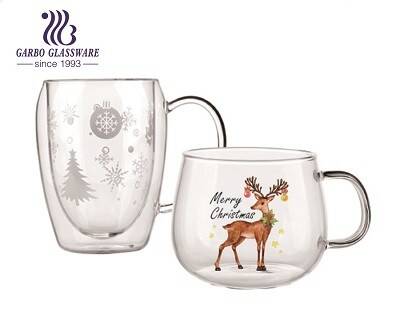 Apart from glassware with Christmas factors post processing, we have original clear glass with elk, star, Christmas tree and Santa embossing. Meanwhile, there is latest idea for the double wall glass mug and cups with Christmas or any other festival related glitter shiny confetti pieces put in the insulated part of a double wall glass, very impressive! Besides, Christmas factors would be a perfect solution on glassware packaging such as the inner box, which makes the product more valuable.