Pulished on Jan. 10, 2020
In our daily life, we often use storage jars, especially in the kitchen, living room, and supermarket. The healthiest and most environmentally friendly material is the glass storage jars. Take a closer look. Usually, we use the leftover vegetables, meat, or macaroni and spaghetti in our kitchen. In order to preserve the deliciousness of food and keep dust, we use glass storage jars.
Why did you choose glass? The glass is colorless and odorless. While keeping the food intact, the contents can be clearly seen through the transparent glass, which can also increase the aesthetics. Glass itself is also an environmentally friendly material, which is harmless to humans, so it is most suitable for storing food. At the same time, it is also equipped with a sealed cover to prevent dust from entering and ensure that the food is not soiled.
At the same time you will often find the existence of glass storage jars in the supermarket. Jams, honey, and sauces sold in supermarkets are stored in glass jars. It's the same way, it can keep the original taste of food. The farm also often buys glass storage jars to store honey, so you can see that many storage jars may have hexagonal shapes, honey shapes. More in line with the image of honey, attract customers to buy.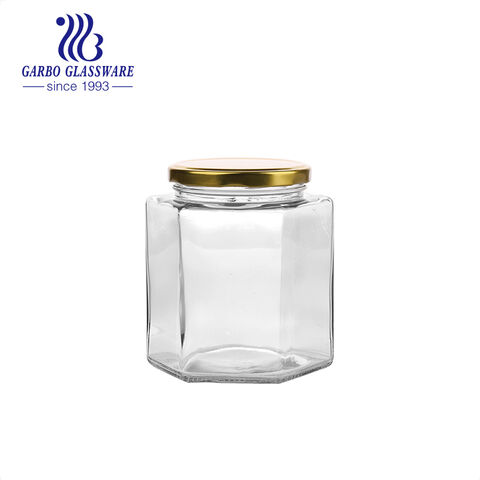 But the glass storage jars has more than these uses, we can use it flexibly.
If we have extra glass storage jars at home, we can clean them, put fresh soil in them, buy a little flower seeds from the supermarket, plant them in the soil, wait for a while, you will see the waste glass Beautiful flowers grow in the storage jars. Used for decoration.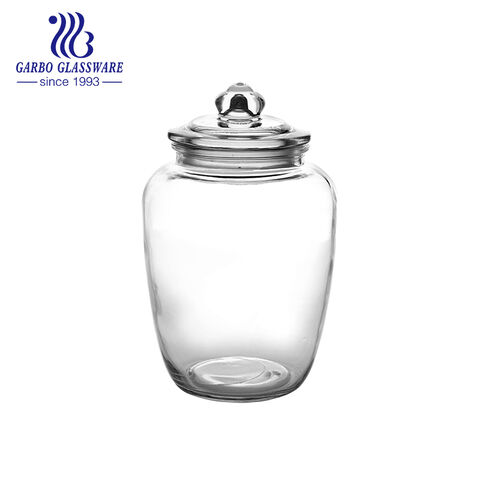 In addition, we can choose some special-shaped, beautiful glass storage jars to place jewelry. The transparent glass reflects the glittering jewelry, which looks more upscale. If there is a larger glass storage tube, we can even use it as a fish tank.
Glass jars are really practical. The most important thing is environmentally friendly and healthy materials. Please buy one quickly.