Pulished on Jun. 19, 2019
Generally speaking, we will have a higher choice of tableware, because the quality of the tableware will directly affect the taste and shape of the food. Today I will brief you on white opal glass and the benefits of white opal glass tableware.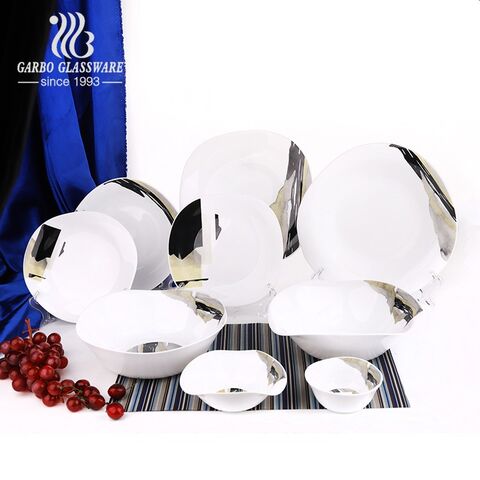 1. What is opal glass?
It is translucent or opaque glass, especially: a milky white glass that is prepared by adding impurities (as fluorine compounds) which disperse as crystallites within the matrix of glass and that is used especially for ornamental pressed glass and for diffusing light without serious loss of lighting efficiency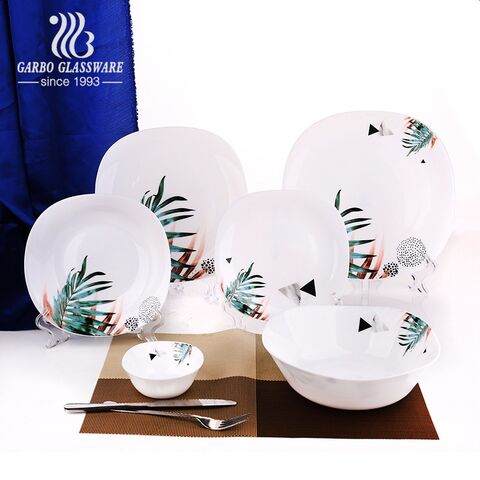 2. How is opal glass made?
Opal glass is made by frosting clear glass or made as frosted translucent glass or as clear glass with white screen printing. Clear flat glass, which is coated and melted together with a thin opal glass (white) during drawing, is called flashed opal glass. Covers for lighting units for glare-free lighting, display cases and indicator glasses in instruments are only some of the applications.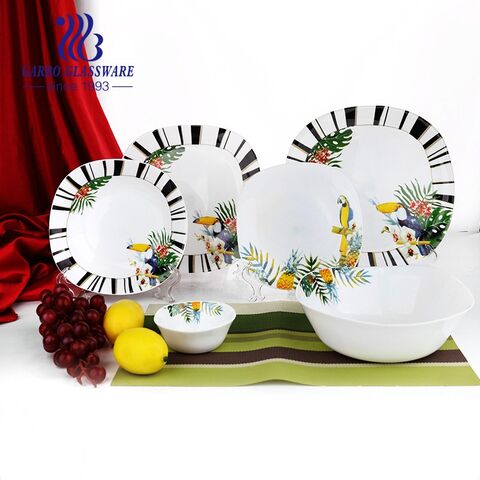 3.The advantages of opal glass
① The opal glass is not only with stable performance, high hardness, and smooth surface but also superior in surface decoration performance and improved in thermal shock resistance.
② The design of the opal glass is simple and stylish. So it will make the dishes look better and taste. The texture of the smooth surface not only make it looks more comfortable but also not easy to breed bacteria.
③ The material of the opal glass is light and not so heavy, and the light-transparent aspect can be seen as jade as light and thin.
④ The anti-knocking of the edge and bottom is stronger than ceramics. It is good to minimize the situation of children being hurt by breaking it.
⑤ The opal glass is stable. It can use for heating and cooking the dishes in microwaves and ovens. It can also be used directly in the refrigerator and freezer with food. So it is widely used than other tableware which is not heated resistance.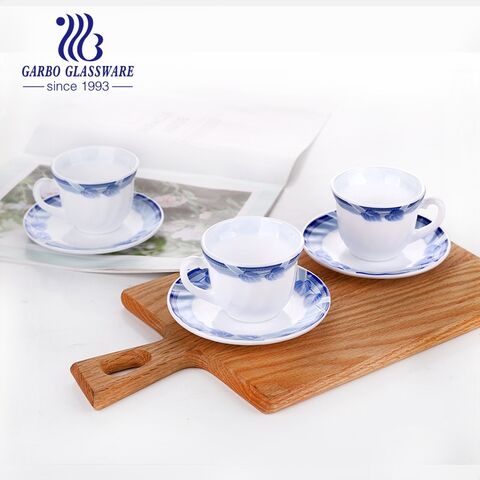 So do you like the opal glass? If yes, come and send inquiries to us now!! We will be here and looking forward to your messages.