Pulished on May. 29, 2020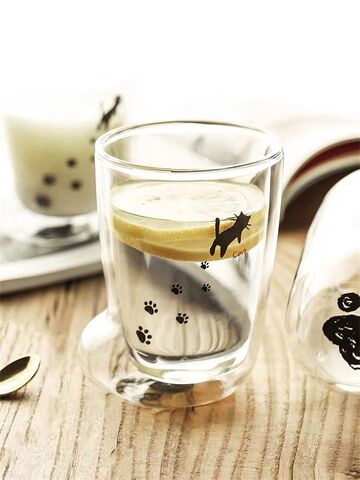 The double wall cup made of high borosilicate glass is a hot topic in recent years and has become internet celebrity cup. The overall lightness and double-wall structure make people visually rich, which adds to the high-class nature of the cup. Another characteristic of the double wall cup is heat-proof, and it does not cause "cold sweat" when drinking ice in summer. The double wall cup with rounded edges and comfort your lips. Let your palm experience a wonderful grip and better use this double wall cup.
Cute double wall glass cup becomes the Internet Celebrity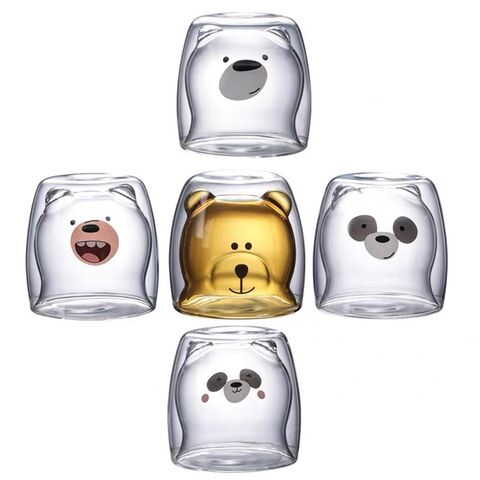 In recent years, many suppliers have spent much effort on double wall cups. Made a lot of cute cups. They make the second layer has various shapes. These shapes are hand blown. With color spraying to add various colors will increase the beauty of the whole cup. Reference to cute dogs and cats, exquisite Christmas tree cherry blossoms and other plants as making shapes to arouse people's desire to buy. Decal printing on the body of cup, and it will not fall off. Transform the entire double wall cup, even if it is filled with pure water, it will not appear monotonous, but it will increase the visual effect and make people love water more!
It is also a wise choice to use as an ornament. Get a set of cups with friends and let the time flow, friendship is to know each other, sweet and far away.
Tips for using double wall glass cups for reference
Double wall cups are relatively thin and light, and need to be handled lightly. And fragile need to be well preserved.
The cup can be cleaned by hand or sponge. Never use abrasive scrubbing tools to rub it to avoid scratches.