Pulished on Mar. 27, 2019
The glass vase is an indispensable decoration in our daily life.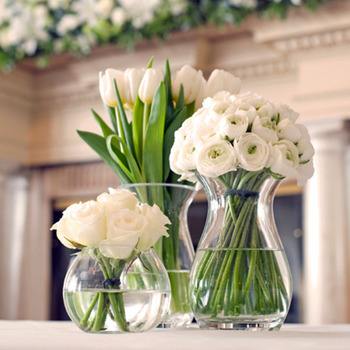 A simple glass vase, and a green plant in it, would makes our family show a vitality of life.And a good vase, besides use as a vase, also can be used as a kind of handicraft to decorate our house. And we can even say that: a good vase also can be a beautiful scenery line in the home.
Today we will show some kinds of implement type that glass vase sees commonly together, as below:
Hanging glass vase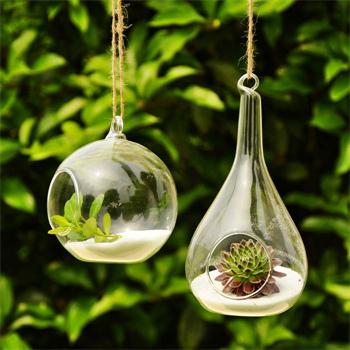 just as its name implies, it can be hanged in our house or under the ceiling.
This kind of vase is usually designed with a circle, like a hanging ring, so it can be matched with iron art or hemp rope, for hanging. It is suitable for cultivating some small hydroponics green plants, such as Money grass and green locust , etc.,
There are many different shapes, and mostly made of borosilicate glass, the regular size is between 12-20cm. And as above mentioned, its main body usually has a large opening.
Wall mounted glass vase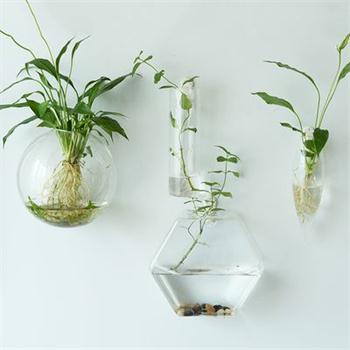 This kind of glass vase is much similar with the hanging vase, the difference between them is that there is no small hanging ring circle design for wall mounted glass vase, but it is fixed on the wall in another way instead of hanging.
Basically made of borosilicate glass, so its whole weight is very light; in a small size, so it is safe to put on the wall and won't fall off.
French glass vase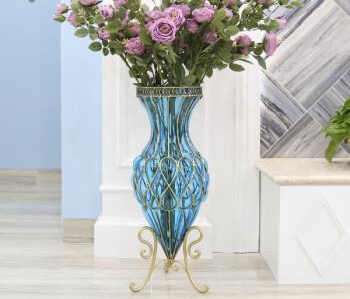 Literally speaking, the size of this vase is relatively large, usually around 1.2m tall, put next to the TV or in the corner.
For this kind of vase, it is not suitable for cultivating hydroponic plants, but more often it is a kind of decorative ornaments, or artificial flowers and other decorations.
In China, for this kind french vase, people would prefer to choose a ceramic vase, which is more common in the market.
Decorative glass vase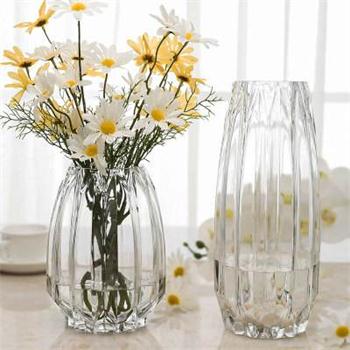 Decorative glass vases are the most common vase in our daily life. They come in all shapes and sizes.
It can not only meet the needs of flower lovers, but also can be customized according to different people's hobbies, focusing on post-processing, such as spray color, electroplating, etc,.
Decorative glass vase basically made of sodium-calcium glass, and its size varies from 15 cm to 30cm.
Above are the main 4 different glass vase types, hope it will helps you.
And if there are any glass vase question, glad to welcome you visit our company.