Pulished on Aug. 05, 2020
Garbo Glassware is one of the top glassware suppliers, exporters in China and we've been exporting all daily glassware to the world since 1992. Besides, every staff in Garbo Glassware is using our own glassware everyday. The most useful to us is the glass good container as our colleagues would like to bring their own lunch for office days.
Lunch time at 12:30, everyday we could see all kinds of glass food containers being used in our office microwave as we got all those glass lunch containers from the bulk order shipping samples, sound cool right? We've been using these Bento lunch containers for a long time and quality still remains as brand new version like the first day when they came here from factory warehouse. Heating our foods in glass container is absolutely safe as we are doing the actual tests everyday, by dozens of Garbo Glassware staff. For the oven, yes it is same, because we also prepare baked meat for dinner sometimes if we work late. So we've been proving that it's for real when we state material compose on the pyrex glass food container, 13% borosilicate is pretty good enough for microwave and oven heating.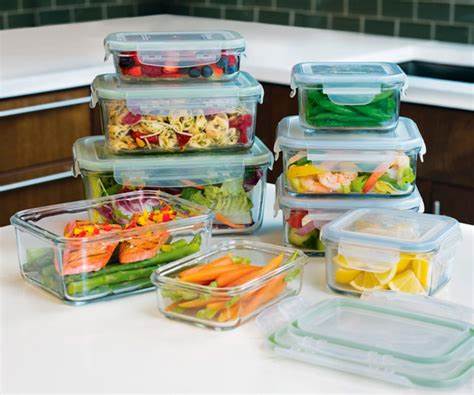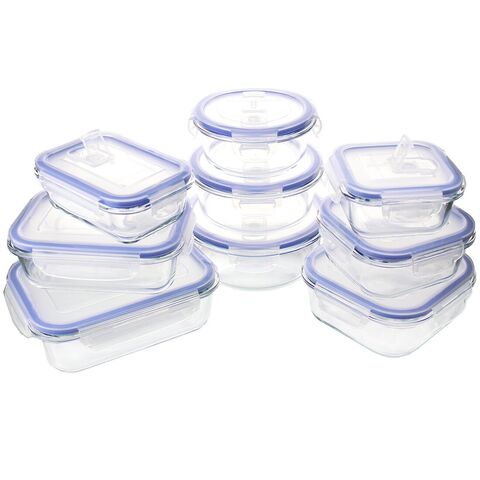 The common designs must be rectangle, square and round shapes due to the convenience for carrying, our colleagues would fill their lunch into 1 or 2 glass boxes and just easily take it back to work with a bag. Speaking of which, we also recommend this woven bag for glass containers set of 3 or 4, which is designed for the exact size of the glass lunch box filled inside and also there's heat preservation material inside the bag. It would be great if someone wakes up early to prepare his/her lunch for the day and the food will be still warm till lunch time at noon.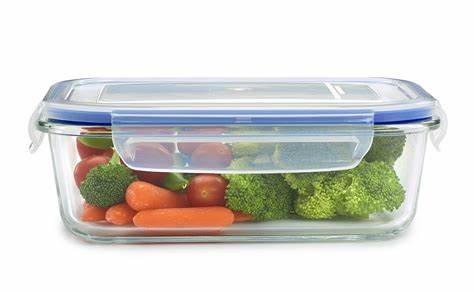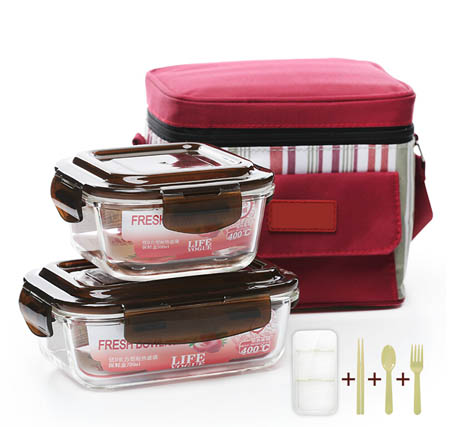 Some of our colleagues prefer to have a bowl of soup for the lunch as well, so which one might be best for it? Definitely round shape would be the first choice from its first appearance which reminds you of a bowl of warm soup at home. The most important part for carrying soup is the lid for the glass container, isn't it? We've got lids of different materials, common PP lid, soft PU, PVC and transparent clear MS lid, all of them are food contact safe grade. Whilst the key secret of the lid itself should be silicon circle set inside the lid, so the lid will be perfectly airtight. Plus the buckle, a lock lid is able to keep everything you put inside the glass food container, even it is liquid soup.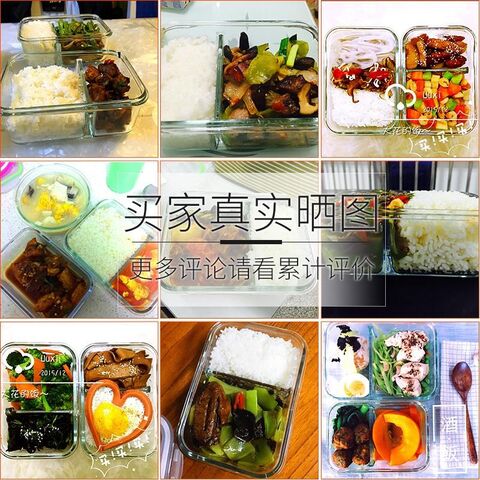 Outside of office, the glass food container is also a good stuff to keep our foods in fridge, that's why glass food container box is also called glass fresh box. For weekend picnic, we use it a lot. Some of our colleagues would like to have a picnic with families for Sunday, a dozen of glass food containers must be useful!
After using our glass food containers, cleaning is easy by a drop of cleanser essence for both the glass and the lid. If you have dishwasher, it could be even more convenient.