Pulished on Aug. 07, 2022
In the glass industry, Garbo has always have a high reputation in Domestic China, Philippines, the United States and European countries. Because we have super professional designers who are always exploring and following fashion trends, they are very good at understanding the market and developing new products and then leading the market.
Garbo has been specialized in the glass industry for 30 years. We know the market very well and we can recommend exacty products in the relevant market for you quickly. We have 4 sample rooms to store our samples, it means we have over 30,000 designs for you to choose and we wil not charge your sample fee. Our products are glass cups, glass bowls, glass jugs, ice cream cups, glass plates, etc. . .
Below is our new product that I recommend for you, a bowl that is very popular in the Middle East market.
The dimensions of this bowl are: the top diameter is 114mm, the height is 54mm, the bottom diameter is 45mm and the volume is 250ml. The surface of this product is very flat and smooth, which is very nice to the touch and easy for you to clean. We custom the design with sraying color, which can be customized in white, green, pink and champagne color etc.. If you wanna custom rainow color or shining color like the blue, smoke grey etc., We can custom them with post-processing of electroplating for you . In addition to the flat surfaces, we can also provide you with hammer, vertical or other shapes on the glass with your requirement.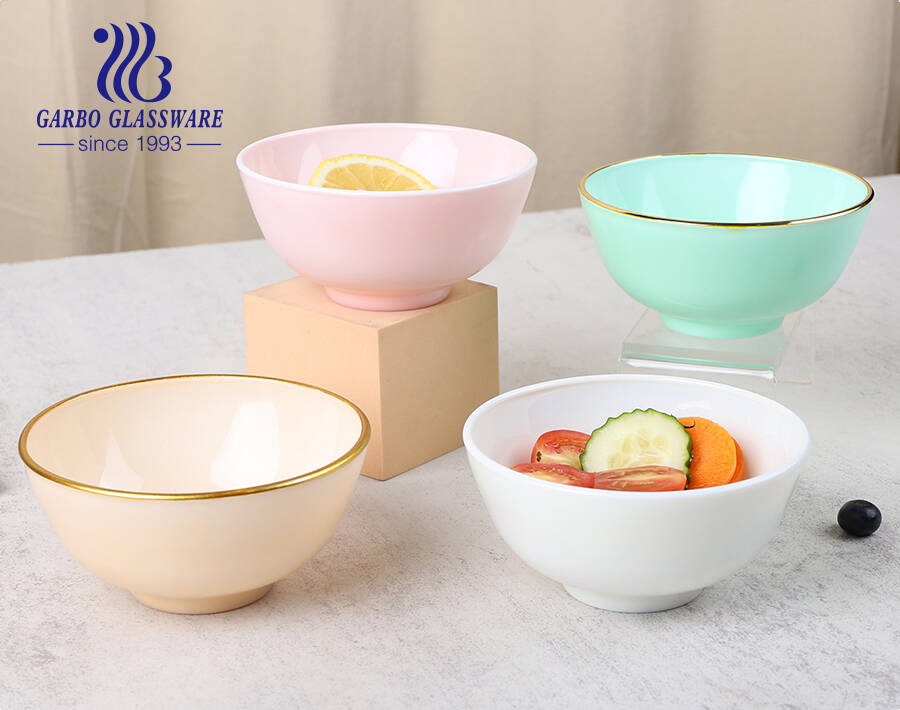 In the Arab market, many customers prefer to make some decorations on the mouth of the bowl, for example, they preder to dcor with gold rim, rose golden rim or silver rim on the mouth of the bowl. This design makes the whole bowl look very high-end and luxurious, and very suitable for home or kitchen decoration.
If you run a real estate business, this product is perfect for you to choose because it perfectly match with any color decor in your sample room and kitchen. If you're running a gift shop, this product is a great choice for you, because they're very easy to catch your customers' attention and attract their eyes, which will increases their motivation to make consumption.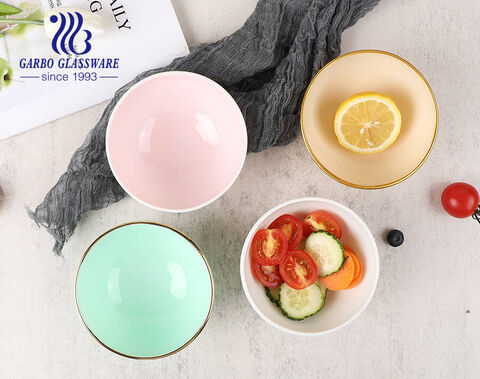 We are factory so that we can OEM&ODM any design for you. We will custom the beautiful color box to pack this product, so that you can presend it to your relatives, friends or parents in Christmas, Valentine's Day New Yearor special festival.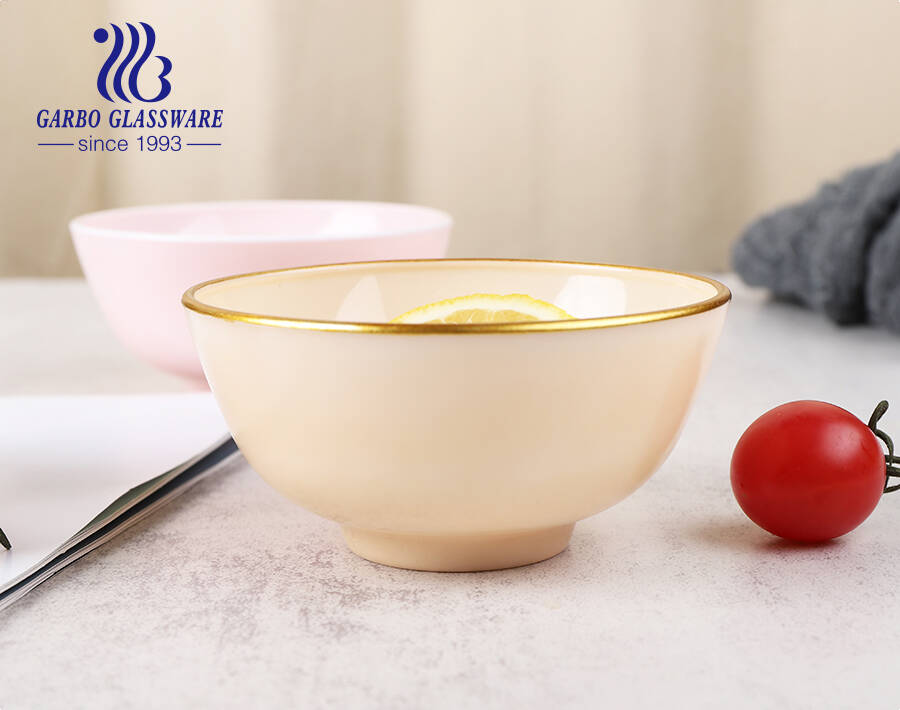 In addition to this size bowl, we have other sizes for you to choose. What's more, we also have the same design of plates to make a 16-piece set, an 18-piece set or a 24-piece set for you. For any products you look for, please feel free to contact me so that I can send our catalog to you to btter know our products.
If you have your own design or prefre other colors, please feel free to contact us. We have a very professional design team to help you with your own idea.