Pulished on May. 30, 2019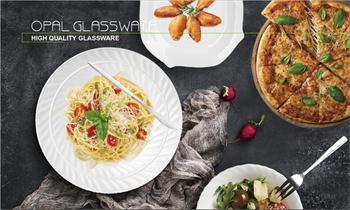 As a food lover, usually have a high demands on tableware, because the quality and performance of tableware will directly affect the taste and shape of the food.
Today, let's introduce a recently hot-selling tableware, white opal glass tableware. Let's make a brief introduction to this tableware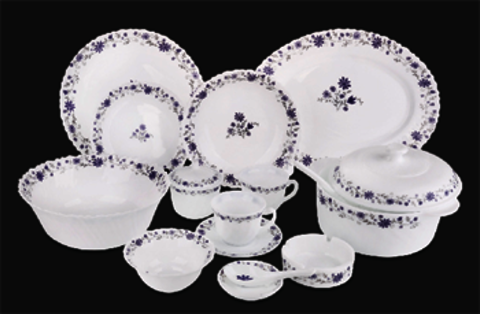 1. The pure white white jade glass tableware is made of tempered glass, which is simple and stylish in design and can be matched with any dish. Smooth and non-porous texture, not only looks comfortable, but also does not easily breed bacteria.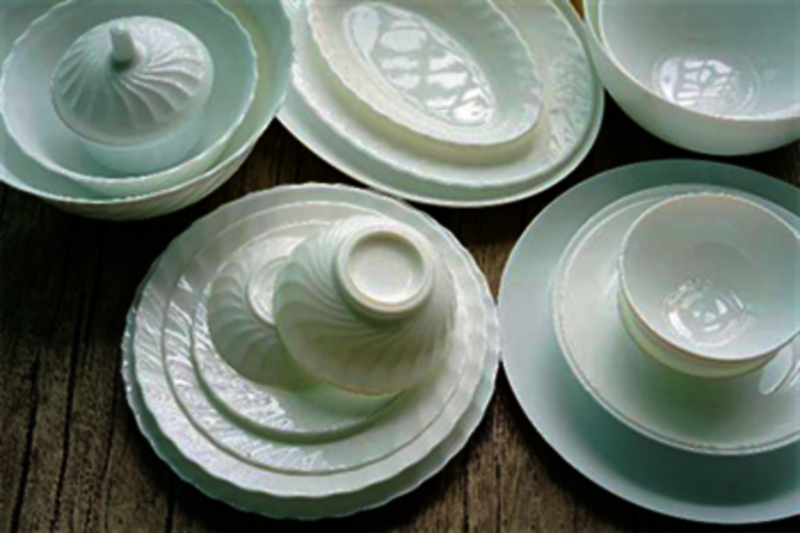 2. The white opal glass material is very light and not thick, and the light-transparent aspect can be seen as a jade-like light and thin feeling.
3. Can withstand a temperature difference of 130 degrees: It is no problem to take it out from the steamer of 100 degrees and rinse it directly with cold water. It can also be placed directly in the refrigerator freezer and freezer to store food.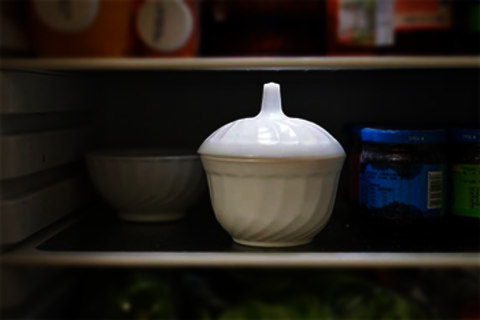 It can also be cooked directly into a steamer, steamer or microwave oven to cook food. It is more functional than other tableware that does not withstand high temperatures or releases toxins at high temperatures, and can meet different cooking needs.
4. The material of opal glass tableware is tempered glass, the edge and bottom resistance is more robust than ordinary ceramics. If we put the cutlery into the cabinet, and accidentally smashed the edge of the white opal glass bowl to the edge of another ceramic bowl. The result is shown in the figure.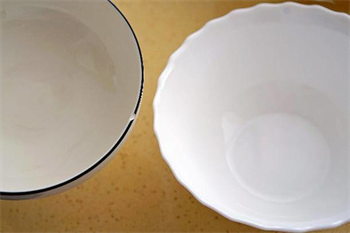 Such damage seems to be very small, but it may be very unsafe to accidentally cut the hand or mouth if it is taken by a child.
5. Because the surface gloss is high and there are no pores, it is not easy to store grease, and it is easier and quicker to clean. The plate which contains the Italian spaghetti noodles showed in the picture, can be washed out just by running water. In this case, you will fall in love with washing dishes.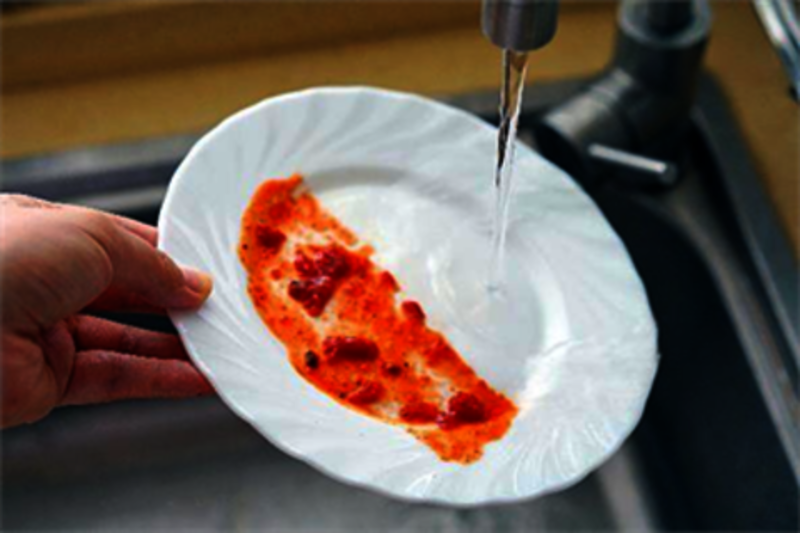 6. When paired with food, pure white tableware can highlight the color of the food, and the streamlined feel can increase the overall fashion sense.
Above are the top 6 reasons that makes the white opal glass dinnerware are popular among families, they are pure white, light, easy to clean, and also safe for children, makes people more easy to choose it.
How about you?