Pulished on Oct. 24, 2019
Today is the second day of 126th Canton Fair,compare with the first day people "wall around"situation,many clients prefer to sit down and talk deeply.So garbo glassware booth still crow with friends from all over the world.
One client from uk Paul said that they find server supplies in Google and Alibaba.only few supplies feedback to them,is not because our price is Best,is because we really know what they want,in the fair we met the first time,but is feel like meet the old friends,the meeting is very smooth,we already confirm the drawing for two modes,and will come to next step for printing 3d mould,once the 3d mould confirm,then will begin to make the true glass sample. the client paul said,by cooperating with us ,they learn a lot of glassware knowledge,because they are in gift promotion field,there are a lot of material for gift items,each time need to learn the new things, and said that really learn a lot from us.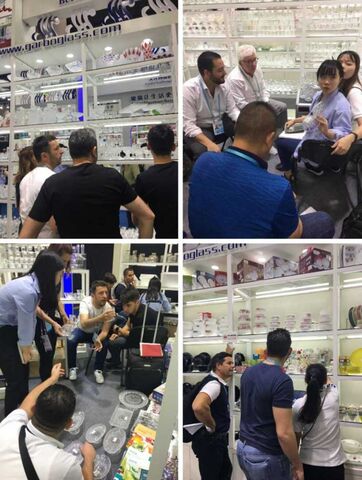 Another client from Brazil ,we have cooperated each other more than 6 years, each April and Oct canton fair,they surely come to our booth,and chose new item for the next season,because our company usually create some new models base on market style and trends,Such as the drinking set and solid color glass,is really hot sale in the brazil market,if keep sale the old models,the price is hard competition,and get little margin, they said by cooperation with us,they can usually sale new item,and get good profit. We are happen we can grow up together, client also very happy and said that"Small thing become BIG when done in partership".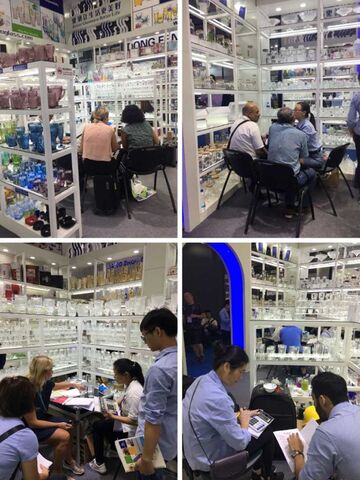 We are hoping more and more client become our partnerships,and we grow more and more stronger in the near future!