Pulished on Aug. 14, 2019
The usages for a glass candy jar
A glass candy jar consists of the jar itself and a fitting lid, and we have various designs on its only craft. Usually we need 2-4 parts of the glass mould to combine a jar, because we have different embossing designs for it. When the embossing design needs to look more vivid, we have to make sure the glass wall must be carved on the mould separately.
So, with such a wonderful craft, people are not just satisfied with its single usage as what people in this business call it, a candy glass jar or pot. According to Garbo Glass's exporting statistics in recent years, we roughly conclude the usages our clients have purchased this product for.
1, For decorating a dining table, tea table and office desk, we can put the glass jar on them with candies or sweeties inside. That's simply as what we design it for, and it brings more vitality to a simple furniture, and usually glass vase is a good mate to it for decorating your table.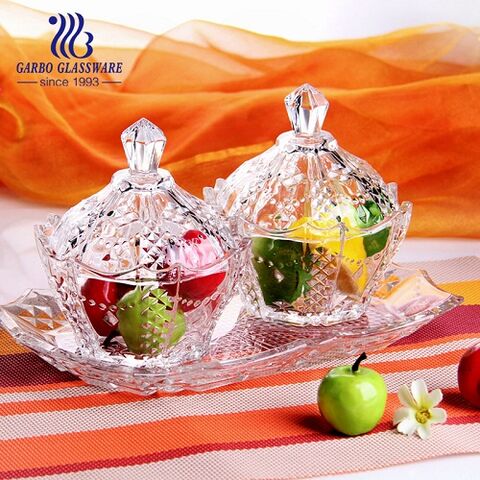 2, For all kinds of nuts, snacks and cookies. If you've ever had the pleasure to be invited to an Arabic family, you must be seeing this little lovely stuff filling with some desert nut you can't name on their table, especially a glass jar/pot in golden-actually it's just some sort of colour spraying technique named ion electroplated, which is very popular in Dubai market and Saudi Arabic.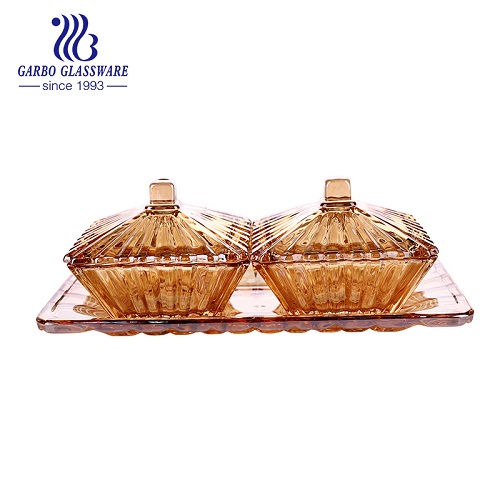 3, For filling the candle. This is not an usual usage for this product, but it's quite common in some European candle shop, gift shop, SPA, salon and pub etc. Glass candy jar is usually thickened so there is no problem with the heat, and the candle fire is not burning the glass anyway.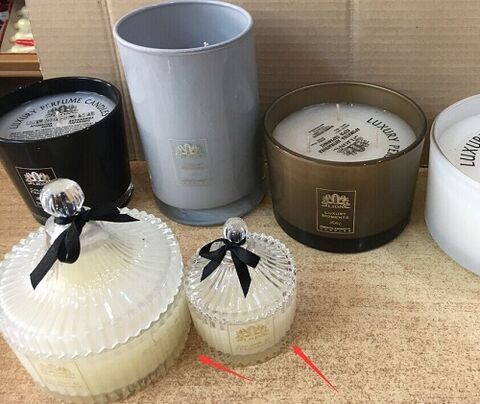 4, It's also an elegant container for jewelry on the dresser in your room. Glass candy jar is usually made of high transparency glass and it looks crystal clear, isn't it perfect for stocking your little jewelries?