Pulished on Jun. 11, 2020
During Chinese New Year, the table always with lots of snacks ,and it is also the center of gathering and chatting when relatives and friends visit at home,so the table will also be decorated with some beautiful candy pots according to the happiness of New Year, which looks cheerful and very lively.
A variety of beautiful candy pots with different sizes and capacities, which are filled with various beautiful and delicious candy for children to enjoy. According to Chinese customs, in addition to various nuts, colorful candy and chocolates, the traditional Chinese New Year snacks will also prepare traditional sugar gourds, dried tangerines, and some dried meat shops.
In addition, the candy pot is not only used in the living room at home, it can be used for wedding decoration, candy shop decorations, etc.There will be a beautiful enjoyable feeling as long as it exist.
However, the candy pot is not only popular in China but also in many countries even all over the world.Let us introduce some popular and classic candy pot for you.
The conventional and classic yurt design is best sold in Indonesia and other markets,.It can spray color on it ,makes it colorful and attractive. Good quality and low price is the first choice for home.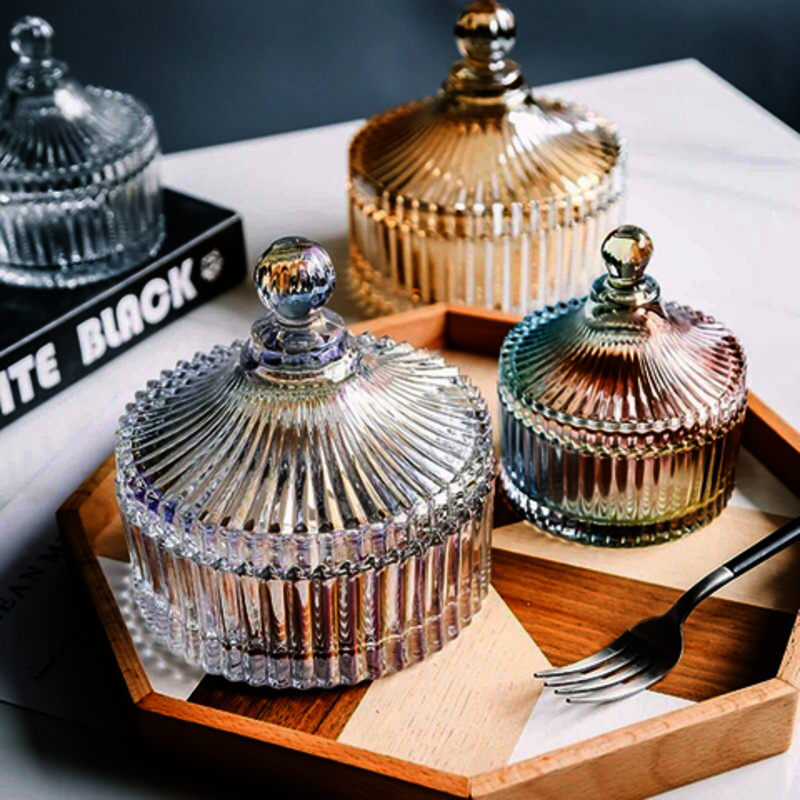 Special display design with clearly visible and transparent cover, we can see the tempting candy clearly. Beautiful candy pots with attractive candy give people a beautiful and enjoyable feeling.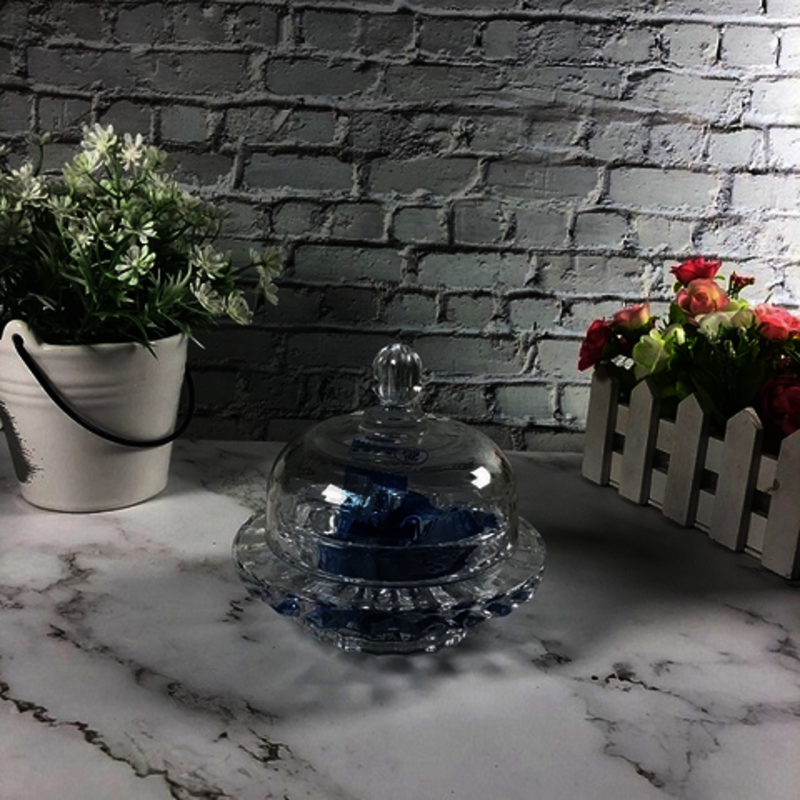 This large-capacity candy pot with cover can be mixed with a variety of candy, dried fruit and so on.It gives you a variety of choices. There are also small capacity for this design,.We have a variety of capacities for you to choose.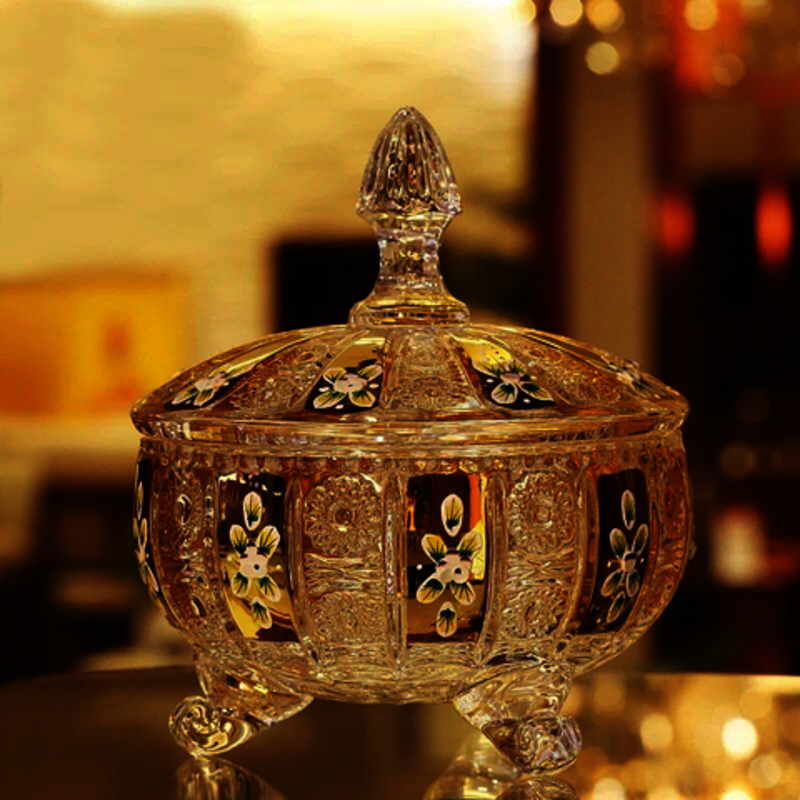 This kind of French candy pot is small, which is more suitable for putting some dried fruits,nuts and chocolate beans etc. It can better play its role and makes the food more delicate and compact. It is almost a household name in France and very popular.
This kind of candy pot set with a tray is usually two candy pots with one tray, or four candy pots with one tray. It can distributes candies , dried fruits, and chocolate beans better. Multiple containers allow them to be stored different food independently, allowing people to choose better. They are hot selling in Indonesia, Jordan, Mexico, Dubai and other countries.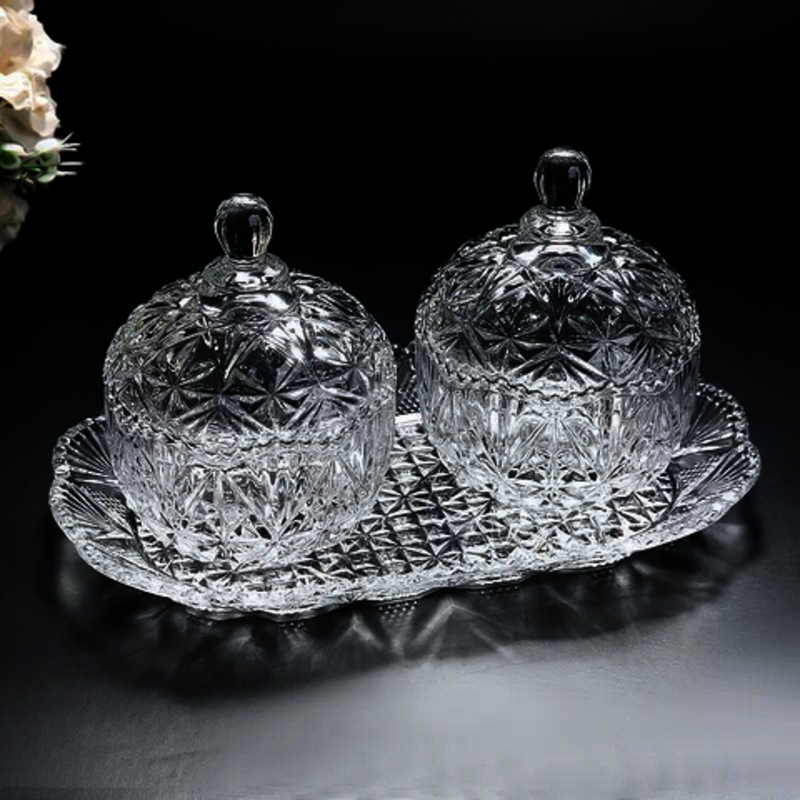 Clean and natural color matching with crystal clear glass makes people feel nice and warm.There is simple style with refresh feeling.Modern and simple European-style candy jar is simple but not simple, with a different taste in mind. Using high-quality crystal glass that suitable for any occasions, such as living room, bedroom, hotel, coffee shop etc.It can be arbitrarily matched. Let your small space play different meanings and add more beauty and colors to life.