Pulished on Jun. 10, 2020
On June 21, 2020, Sunday, Father's Day is a special day for all the fathers in the world. And fathers are one of the most important characters in our life.
When we were a little baby, my father was a clown and kept making us laugh. Gradually, as we grew up, our father taught us to walk and was always patient. When we were adults, our father taught us how to deal with difficulties without shrinking, and how to deal with people and things. Even if he is sometimes more verbose and harsher, but you always love him deeply in your heart. Because he is your father.
Father's Day is coming, are you ready to give him a gift? Here are some tips for gifts to send to your fathers. If you haven't started preparing yet, you can take my recommendations for reference.
1. If your father is a smoker, then these smoke ashtray will be very suitable.
There is a story about King Henry V who received gifts of cigars from Spain. Those cigars were imported from Cuba in the late 1400s. He found a lot of things he liked and arranged sufficient supplies. In order to contain ash and stubs, he invented the first known ashtray. Since then, ashtrays have appeared in our lives. This is how the ashtray came into being. Ashtrays are usually made of fire-retardant material such as glass, heat-resistant plastic, pottery, metal, or stone. I'd like to recommend you the glass ashtray. If your dad loves cigarettes, to prepare him an ashtray is a good choice. You can print the sceneries of the seasons or the pictures he like under the bottom of the glass ashtray. And glass ashtrays are very easy to clean, maybe sometimes you can help him clean it. Your dad would be so happy to receive your gift.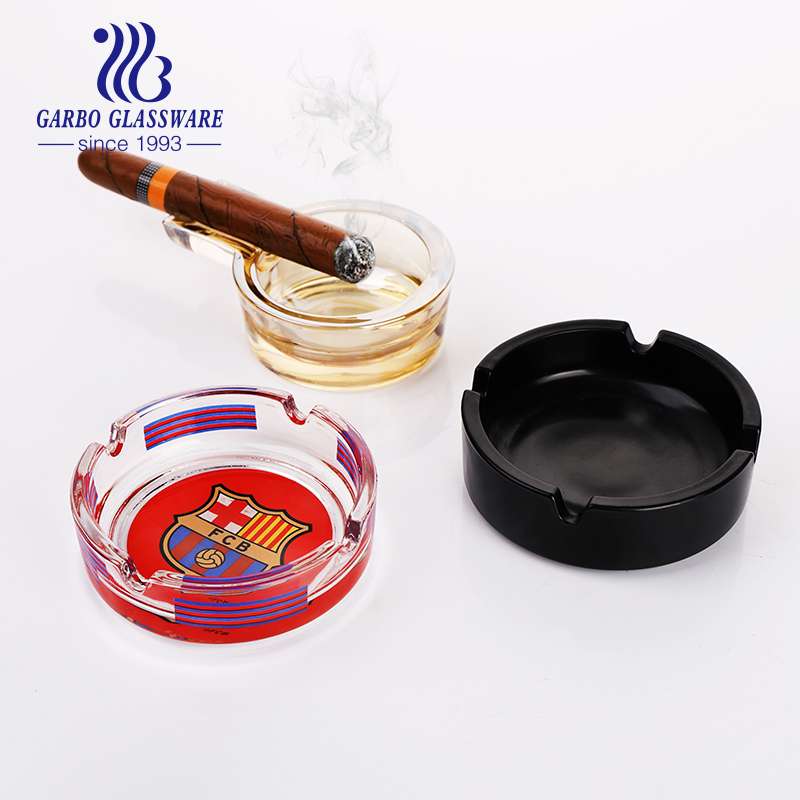 2. If your dad likes alcohol, glasses below are recommended.
2.1. High-end Luxury Wine Glass
These wine glasses are crystal clear and lead-free, healthy glass. Glass for wine, champagne, the cocktail of different heights, different capacities are all available in Garbo. With gift box packing, the wine glass is much elegant and delicate.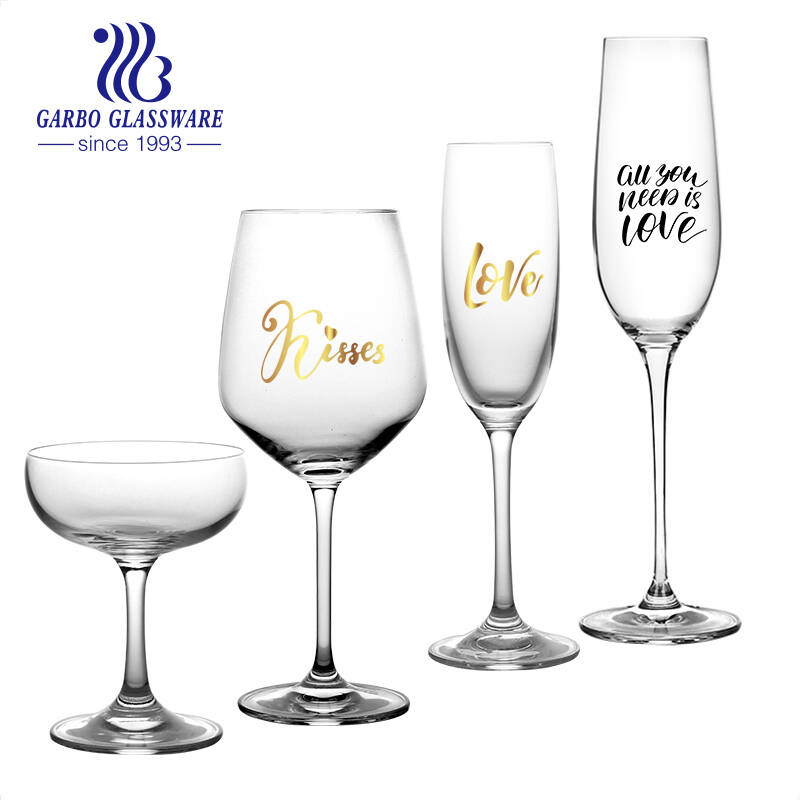 2.2. Large Beer Glass
These beer glasses are with different designs and different handles. Large handles enable us to hold the weight of the full mug with beer. It will make the drink very happy with friends.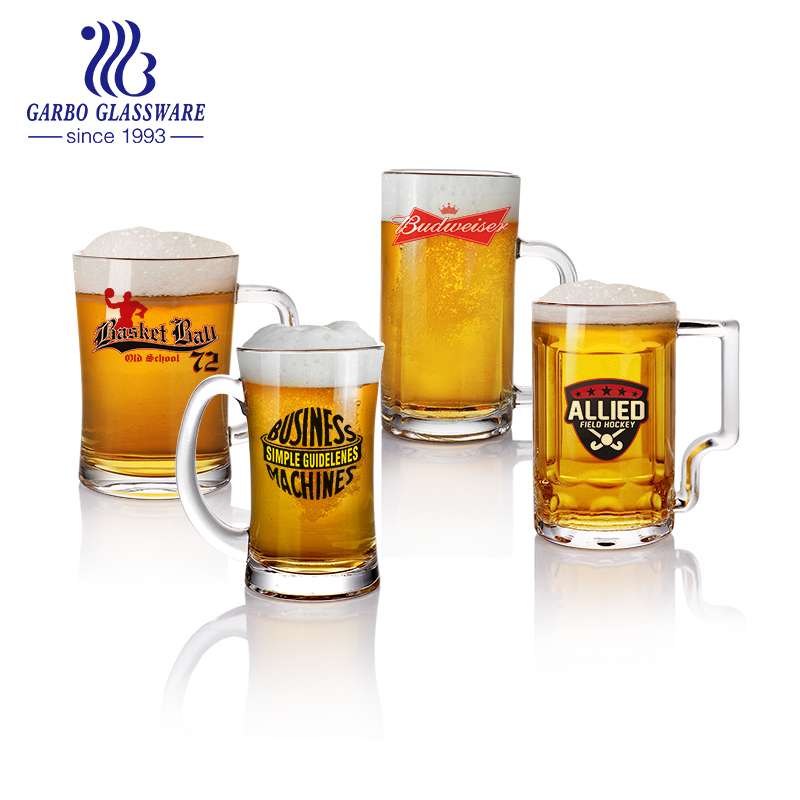 2.3. Custom Design Decal Shot Glass
With very special custom design decals or logos, our vodka shot glass is very unique and special. Six pieces with six designs in one gift color box, no matter anyone he takes out, it will be a surprise for him!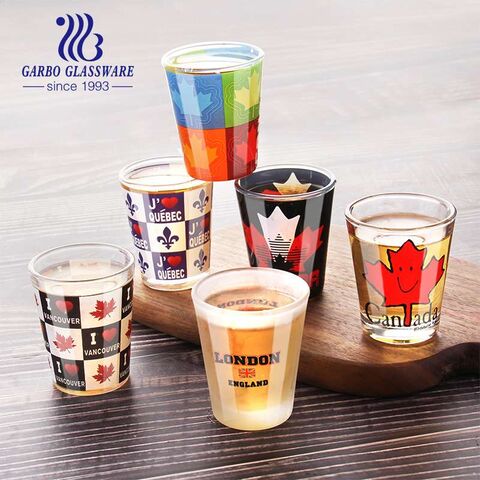 3. If your dad loves coffee and tea, ceramic and glass mugs are very good choices for him.
This is a high-quality white ceramic mug for who loves coffee. you can OEM logo or a sentence you want to tell your dad on the surface. Middle capacity is very suitable for tea and coffee. He will be very happy to receive your gift.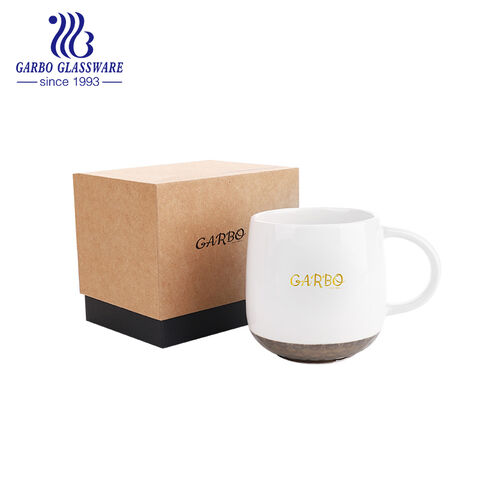 In the final analysis, your father did not want to receive what kind of gift you received, but your intention to choose a gift for him would make him very happy. So please keep your father in your heart at all times.
Happy Father's Day!