Pulished on Jun. 09, 2020
The skull symbolizes death and decay, also means the new start. It hints eliminating disaster and people believe it will bring luck to our life. Besides, skull represents the fear, freedom and rebellion. They like to think backwards or to play a role that others dislike. In Mexico, skeletons symbolize respect. Latin Americans see it as a symbol of life.
The skull design glassware is very suitable for some festivals, such as Day of the Dead, Easter Day, Halloween, etc. If this skull glassware is used in promotion, people will make a deep impression on them. Because its skull shape is very funny and creative.
For the skull design, it has a series of glassware, like double wall coffee glass, mason jar, beer glass mug, glass decanter, and so on.
Skull design double wall glass
For small double wall glass, its material is borosilicate glass and used for drinking hot coffee, juice, milkshake, etc. Now the design is skull shape and it looks very interesting.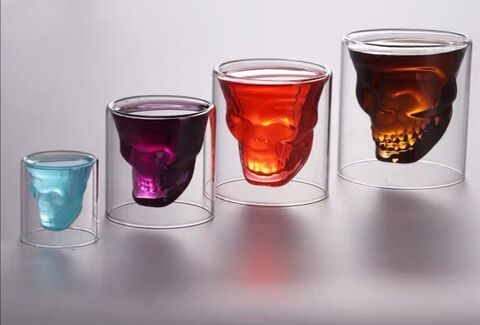 Skull design glass mason jar
It used for different beverage, which can see many different colors, very amazing.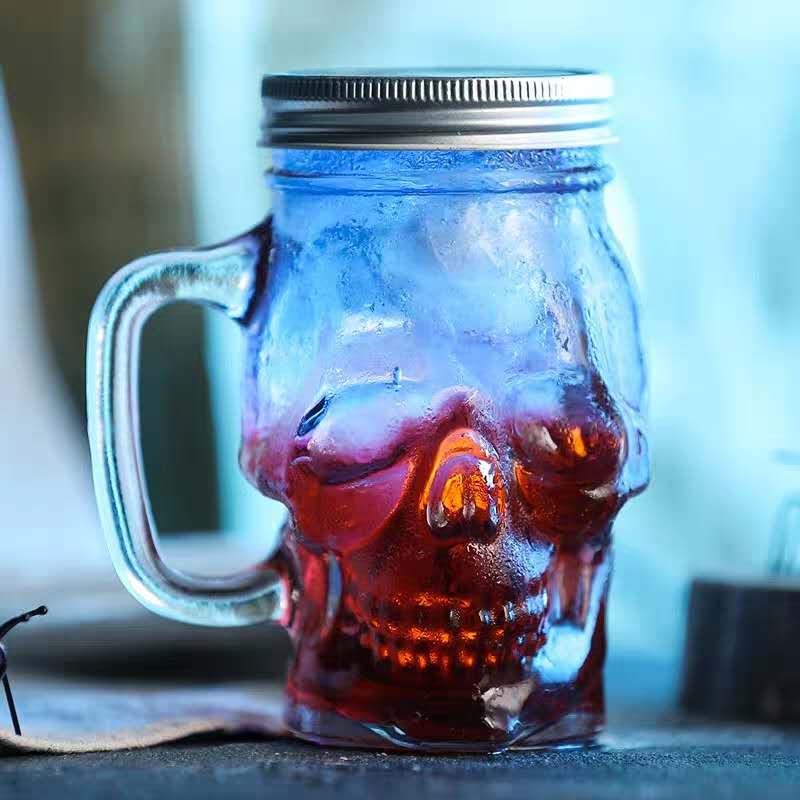 Skull design whisky glass decanter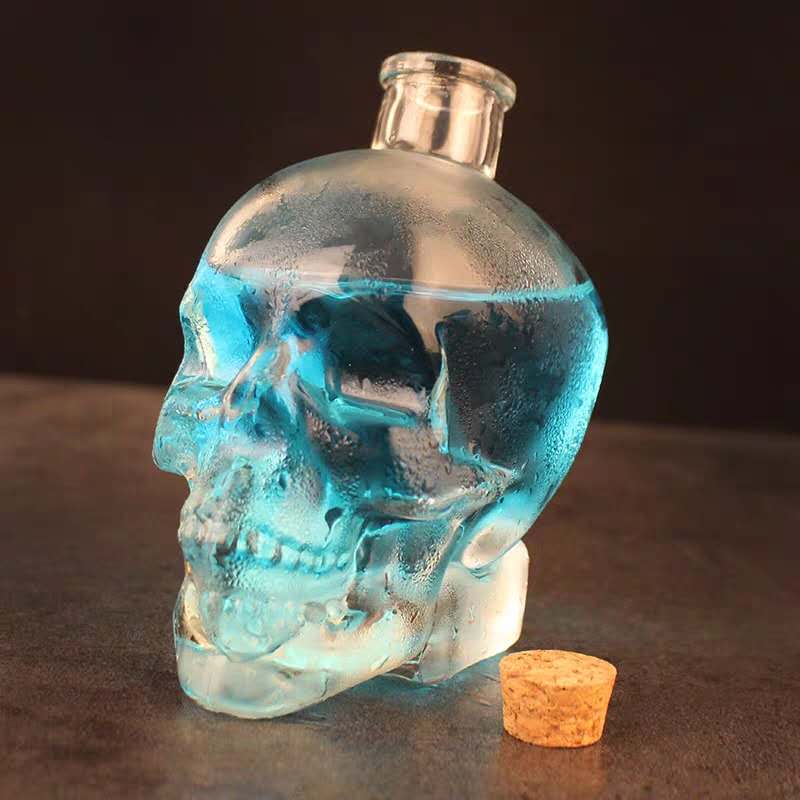 Skull drink glass
Can spray color on the glass and let them look more interesting. You can use them decorate the house when the Halloween is coming.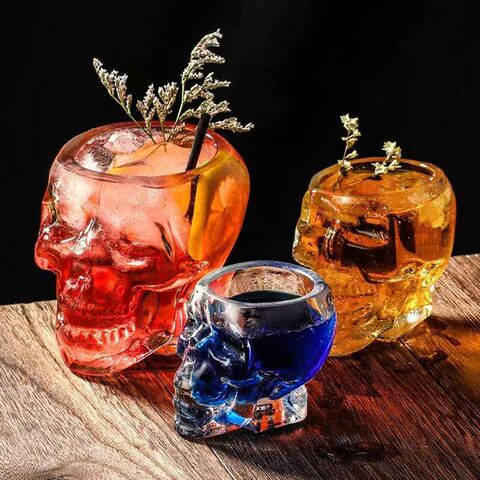 Skull shape beer glass mug
Skull shape glass mug with handle is used for drinking beer and beverage.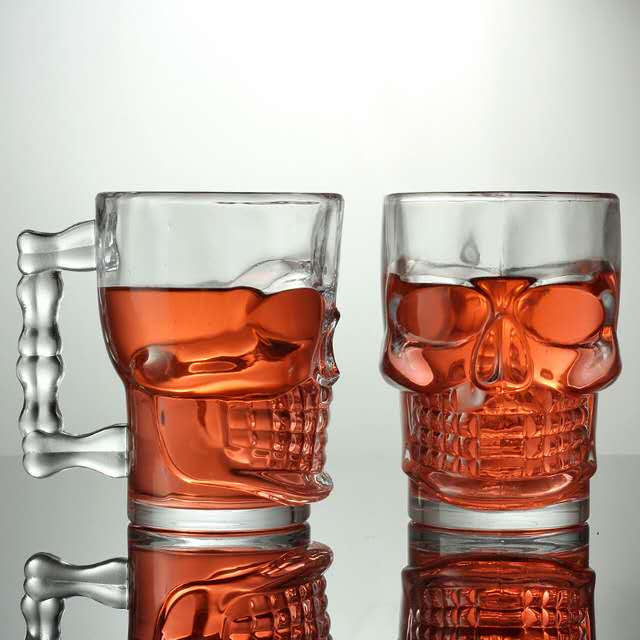 And colorful designs are available through the ion-electroplating craft. Like Champagne color, amber color, light blue color, light brown color, and so on. How beautiful the colorful designs are!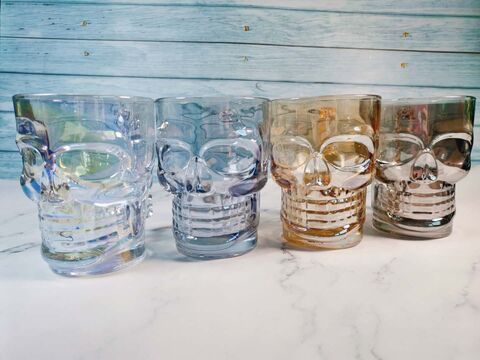 At last, if you are interested in this skull design glassware, please feel free to contact us and we will send you all our amazing products for your reference.