Pulished on May. 20, 2022
There are different packing ways for glassware products to be exported to different countries from China. This article will introduce some of packing ways to you.
1. Bulk pack:
The bulk pack package is one of the cheapest packaging, with only one outer box, and there is a card board in the box to separate each product, which makes each product avoid scratching or breaking caused by collision. This simple packaging is very suitable for ordinary water cups, kettles and small cups, which can not only ensure that the products are safely delivered to the customer's warehouse, but also maximize cost savings for customers. Therefore, many glassware wholesalers and customers like to use this kind of packaging.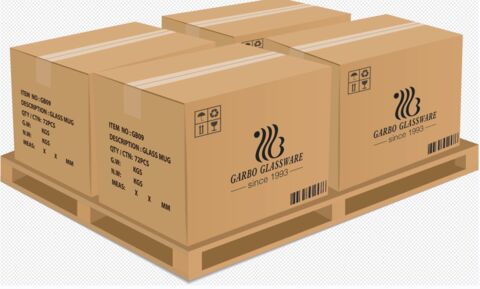 2. Brown box:

Compared with the khag package, the brown box means that an inner box has been added to the box, which is equivalent to a double-layer protection for multi-glass products. First put several glass products into a brown box, and then put the brown box into a large box. This kind of packaging is also an economical and safe way of packaging, adapting to some ordinary cheap glass products such as water cups, handle glasses, spirits glasses and so on.
This packaging method is suitable for some wholesaler customers and supermarket customers.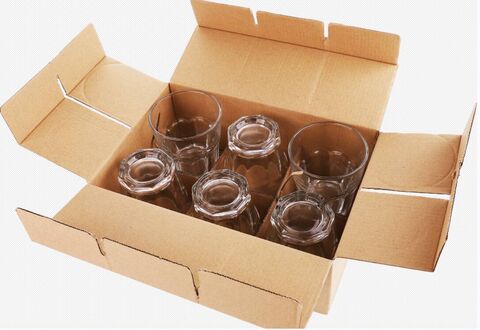 3. Display box:
When we want to display goods on the shelf, and want to show customers the product design in the packaging, display box packaging is often a good choice, so that customers can directly see the products inside, so as to show the advantages of the products. Attract customers to buy. This kind of packaging is suitable for some less fragile glass products such as strong wine glass, glass water cup, glass handle cup and so on.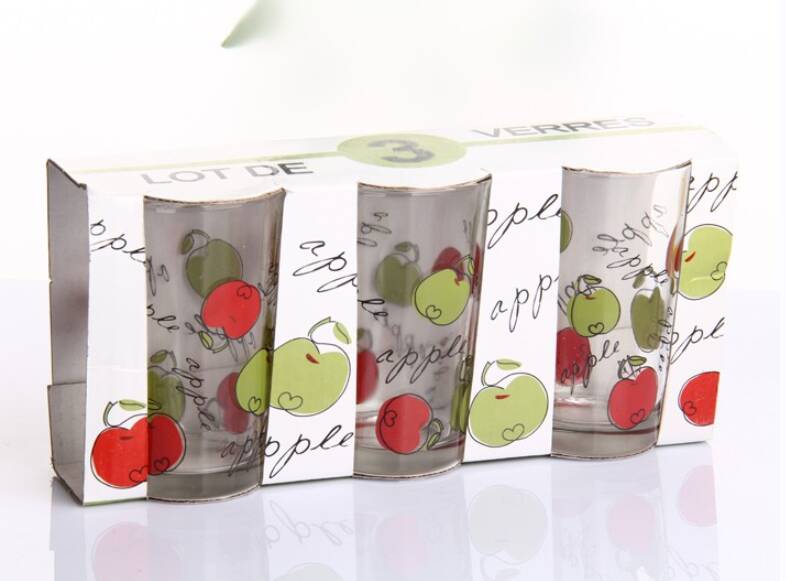 4. Color box packaging:
Some customers will like to use color box packaging to package their products, especially for some high-end boron glass or artificial glass, not only use color box packaging, because the glass is of high value, so color boxes often put protective paper and bubble bags to protect the glass from being broken and scratched. This is a very safe way of packaging, if you purchase more high-end products, you can consider this safe way of packaging.
Glass products are packaged in many ways, and different products need to use different packaging methods. You can choose the packaging that suits your products according to your own needs.