Pulished on May. 27, 2022
Christmas is a big festival in Western countries. Every Christmas, you can see many Christmas decorations, the colorful lights, sweet candies and Christmas trees on the streets. Today we are going to talk about the hot-selling home Christmas items, so that you can buy decoration home in advance.
Garbo is a wholesale factory that produces glass products and household items. It has a special design team that focuses on research and development of flower paper designs with different themes. So now, we have made Christmas-themed designs. Let's take a look.
Christmas double wall glass cup:
This cup is very beautiful in the picture below. It can be seen that it is in the shape of a Christmas tree, and it has a double-layer design, which has a more three-dimensional sense of space. The material is high borosilicate glass. The cover is silicone material, like a snow field.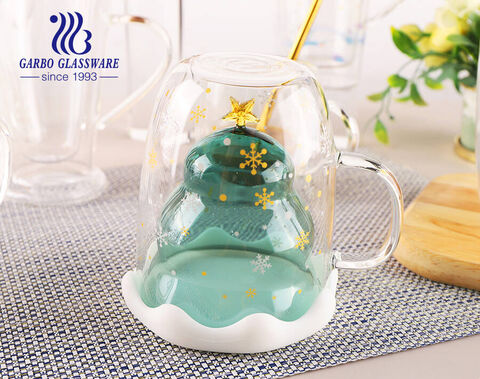 Double layer cup with glitter
This one is also very popular. The exquisite double-layer cup style is also made of high borosilicate glass, which is resistant to high temperature and has a thin wall. Some glitters are added in the middle, just like a Christmas tree is beautifully decorated. You can also customize the Christmas patterned decals and silicone lids if you like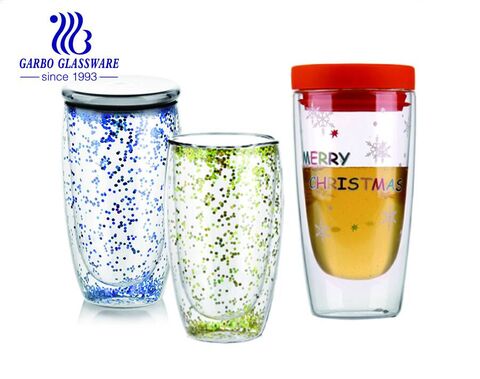 Christmas decorated glass jar
The following Christmas jars are the best-selling styles this year. They are made of soda lime glass. The jars are very hard and durable. The main feature is the lid. It can be seen that this cute lid has a very Christmas atmosphere. With the cover of the amusement park image, it is very eye-catching in the living room and kitchen.
In addition, the wall of the glass jar can be customized with the pattern you want, such as Christmas tree, elk, candy, Santa Claus, etc.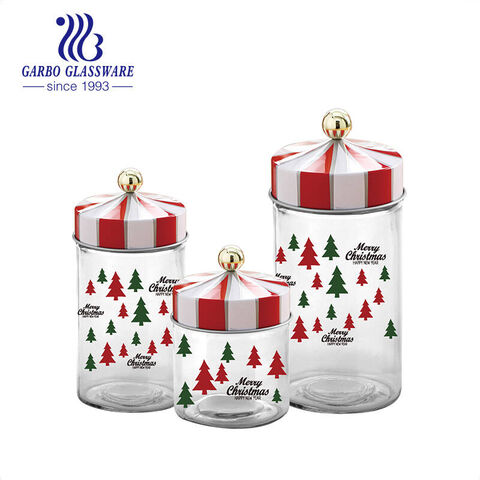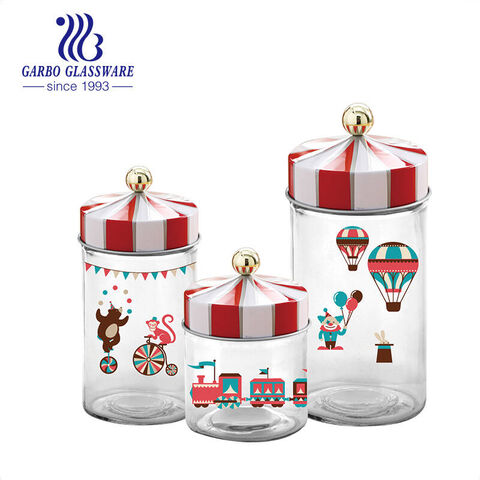 The Christmas glass products recommended above are not very beautiful, and the price is very cheap. It is very eye-catching and has a Christmas atmosphere when you buy it back to decorate the living room or kitchen. Although it is still half a year before Christmas, you can start Get ready for the new year and Christmas, and wish you all the best of luck in your life.