Pulished on May. 28, 2022
Christmas, is a traditional festival in the West. For Westerners, Christmas is just like the Spring Festival in the East. People will have holidays and celebrations together .
American Christmas focuses on family decoration, setting up a Christmas tree, stuffing stockings with gifts, eating a Turkey - based Christmas dinner, and holding a family dance. The British, like the Germans, drink beer and eat Turkey on Christmas day. In France, the manger is the most distinctive Christmas symbol, because it is said that Jesus was born near the manger. Champagne and brandy are the traditional French Christmas drinks. Beside these 4 countries we mentioned above, other countries like Switzerland, The Netherlands also celebrate Christmas. Of course there will be some difference ways for celebrating. But no matter how they celebrate, people do a lot of Christmas shopping.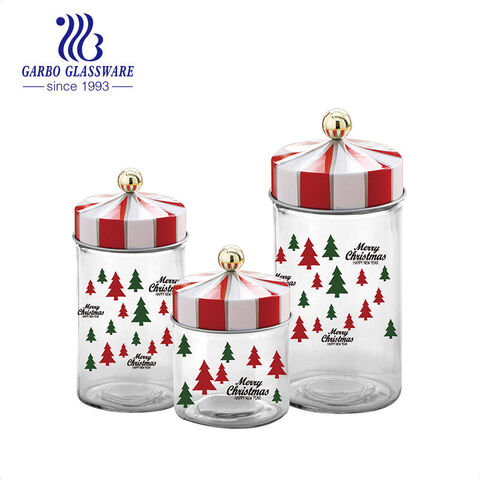 The set above is transparant glass bottle with 3 different capacities: 700ml, 1200ml and 1700ml, and our designer team have done the christmas decal design on the glass body. The christmas tree is classical image for this festival. Only one week after we promte this set to customer, we have received 50 containers order.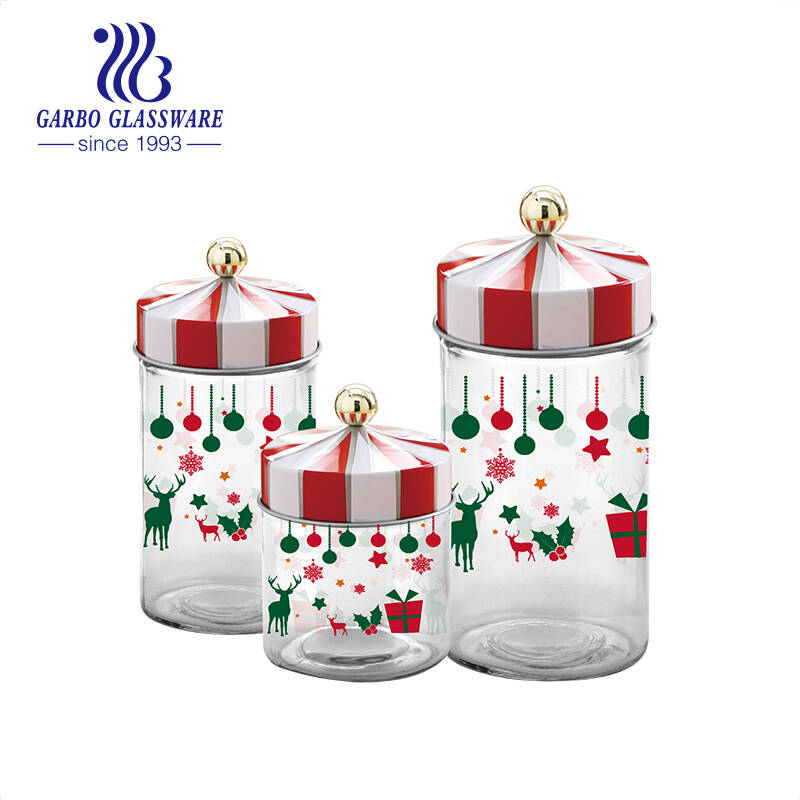 This second picture is with the same glassware, only designs on the body is changed. When we see the the deer. snow, gift pack on the glass, we can already feel the christmas is coming. What we use them for, of course for candy . The children are all fond of collecting candy during the christmas. When they have this glassware storage set, that will a perfect gift. We also have many other designs for this storage set, if you want to know more, pls contact us for further talk.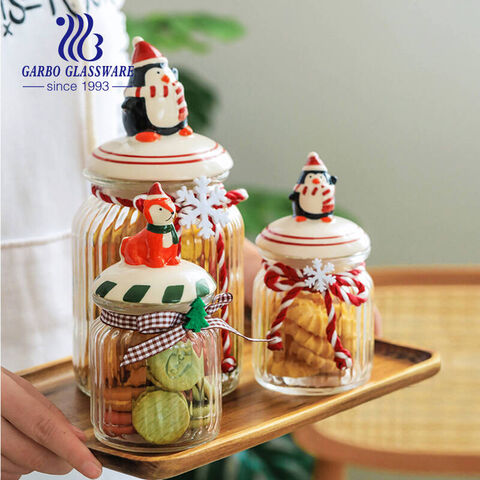 We have received many comments from ou customer.
One customer from Germany says:
Garbo is the most professional glassware company I have worked with, it is really a very happy thing to cooperate with Garbo. Garbo has offered high quality glassware with sincerely competitive price, furthermore, Garbo can deliver the items in a very short time, because my company is mainly for promotional order, therefore it is very omportant for us to get the products in time, Garbo is who can help us a lot.
,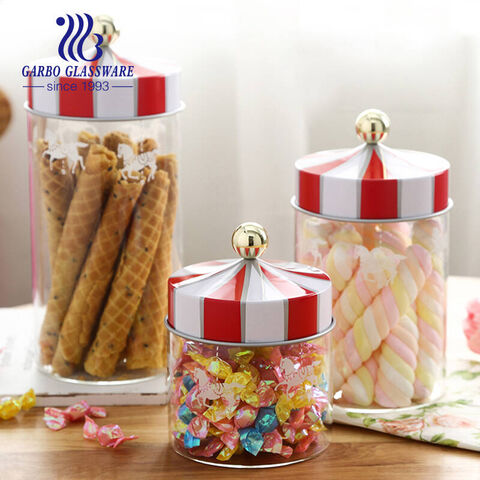 Garbo is a professional glassware and tableware manufacturer, major in different kinds of items, ranging from glass cup, glass mug, glass bowl, glass jug, glass stemware, glass plate, glass candy jar,glass vase, glass bottle , stoneware, ceramic, porcelain, stainless steel cutlery etc.
We can offer our customers with best quality and best service, pls keep following us and we will make suprised.