Pulished on Jan. 28, 2021
In our daily life, tea and coffee are two types of the most popular drinks around the world besides clear drinking water. And when we are going to drink the hot and fragrant and charming black tea, the various styles of coffee with a rich aftertaste, we need something to put our coffee and tea. Our first choice that comes to mind is the tea coffee set with a lovely saucer. You may not care about the little plate the cup is sitting on. And you may think it is a standard practice in the industry to serve coffee with a saucer. Do you ever wonder why there is usually a saucer with the tea glass or coffee glass to serve the drinks? But the saucer is really a very helpful item in your joyful moments of tea coffee drinking, it plays a very important role in the moment of your tea time.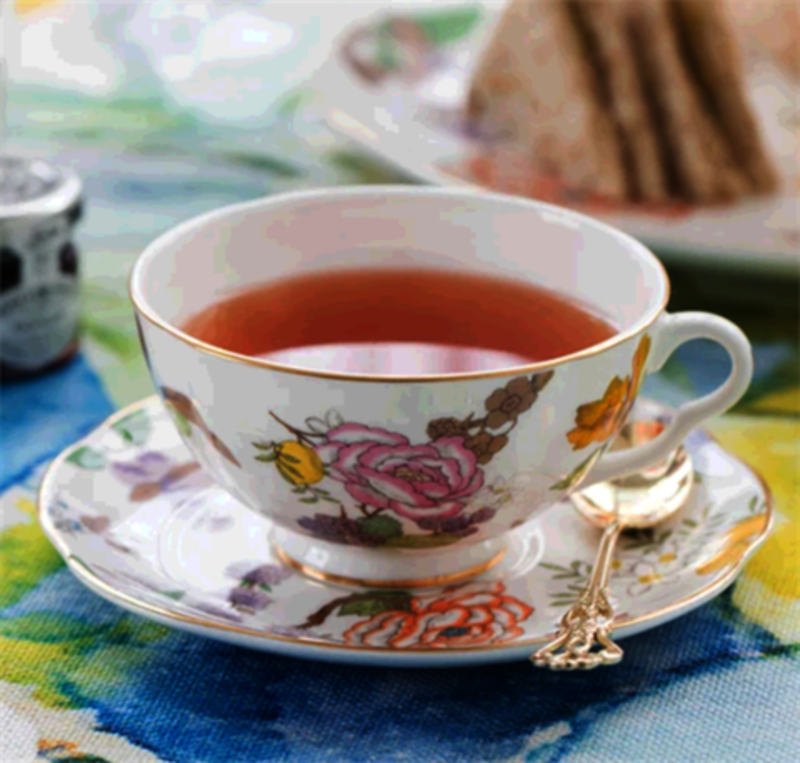 Catch splashes and drips
Sometimes when you make a full tea glass of tea, with a small Just slightly tilt, hot tea gets overflow, along the wall of the cup and drip on the floor. Such coincidence seems not such a big deal, but if there's some special situation, things will get worse than you think. When you are having a very important discussion on some paper works. Tea or coffee drip on the files, you will be in a panic and become very anxious and sad. And at this moment, using a saucer with the tea glass will become a good idea to save you from panic.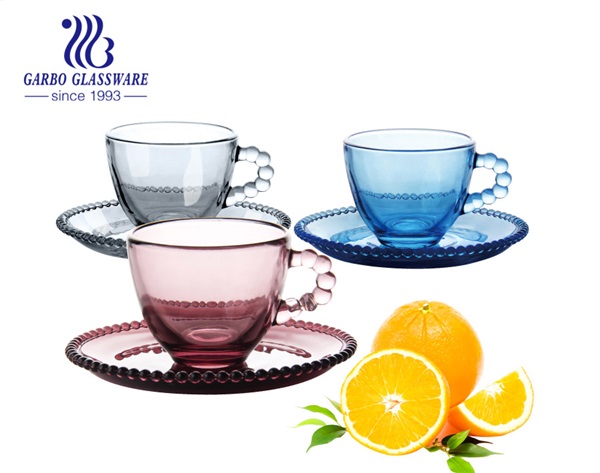 Isolate the heat between you and the tea
Tasting a cup of tea or coffee, in some aspects showing that you are enjoying your time and you are in a mood for relaxation. You are not careful as usual. You may be burned by the heat of the hot drinking, Out of stress, you will let go or throw away the teacup in a panic. This behavior may not only scald you but also hurt your friends who drink tea with you. So using a saucer, you will catch better the tea glass, and the saucer can help you isolate the heat between the teacup and your hand.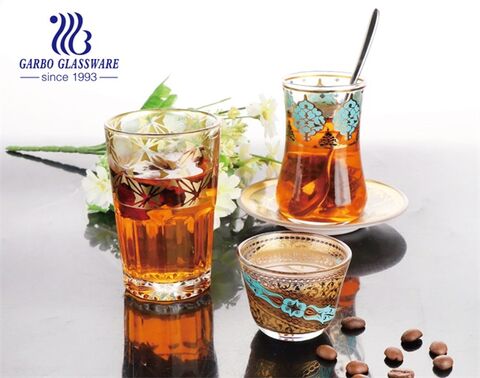 Neatness and elegance
Drinking tea and coffee with a set with a saucer is much convenient for you. It's a clean place to rest the teaspoon for times when you need to add sugar to your tea or coffee and to stir making sugar dissolves into the liquid. Drinking with a coffee set shows very high elegance and brings you a very good mood in a day. And saucers can be sharing, which means you can sit different designs of your teacup or coffee mug on the same saucer as you like.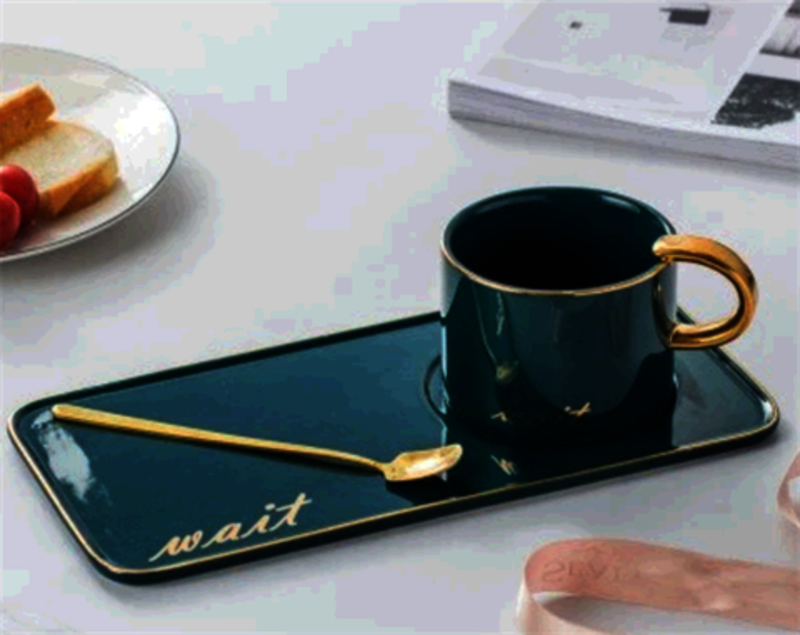 But the saucer used to play a very different role in coffee consumption. In the 18th century, a saucer commonly used for pouring tea or coffee and sip from the little saucer itself. That's because a wider surface area allowed the beverage to cool faster, while coffee in the cup remained hot until the drinker was ready for more. Until today, people in some cultures still sip their coffee and tea from saucers. This is very interesting, and I will try next time to experience how does it feel like to drink from my saucer.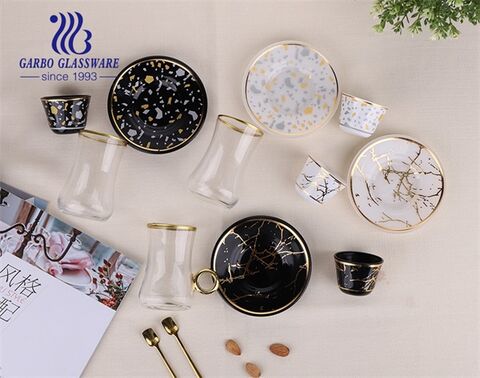 At the end of this short page, I'd like to tell you, we have many designs of the coffee set and tea set in different kinds of material, porcelain, glass, opal glass. If you have a plan to purchase a quantity of tea or coffee set someday, please also remember Garbo, and to send us your inquiries. We welcome your inquiries and email and comments!