Pulished on Jan. 21, 2021
Dear friends, it's time for the weekly new product introductions you are looking forward to again. Today I will introduce to you a few odd-shaped glasses. Do you see their peculiarities in the pictures? That's right, different from the regular cup shape, these cups are all hexagonal, but the shape is slightly different. This means that this cup has 6 sides, which means it is easy to hold.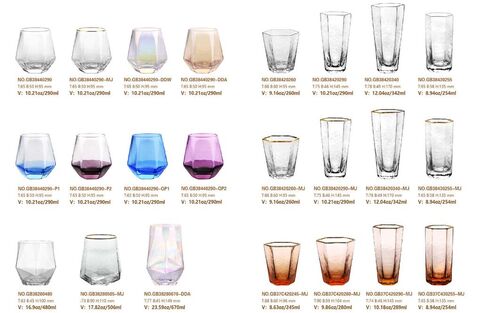 1. Regular hexagonal glass cup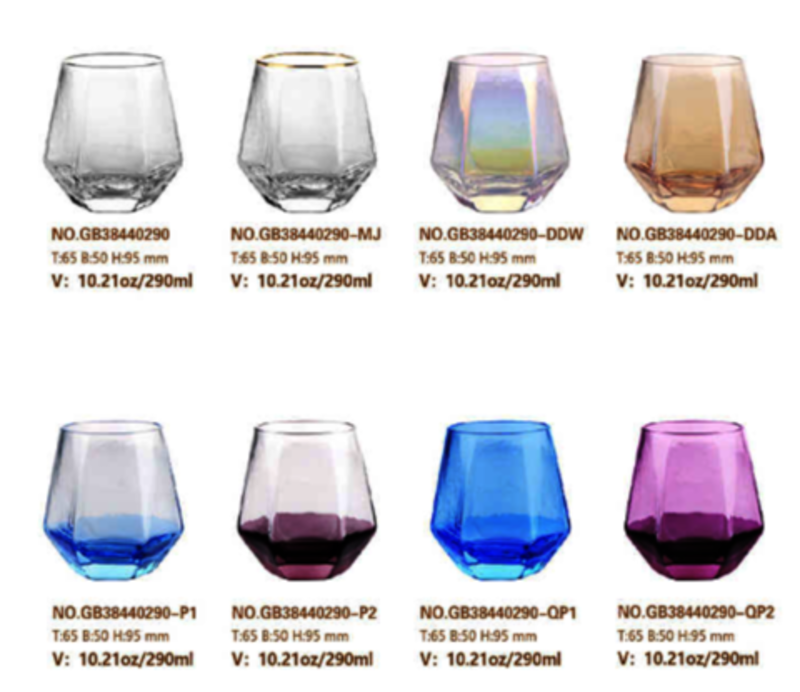 First, let's take a look at this cup shape. I believe you should be familiar with this one, because it is more conventional, you can see it online or in stores. It is about 290ml (10oz), which is a common size, suitable for daily drinking water, juice, and even alcohol. From the picture, you can see that the same cup has different effects. For example, the cup is painted with gold and different colors, such as colorful, gold, blue, and purple. At the same time, you should also notice that it is the same color in time, and we can also make different effects. You can spray half the color, or spray all the colors.
2. Shaped Hexagon Cup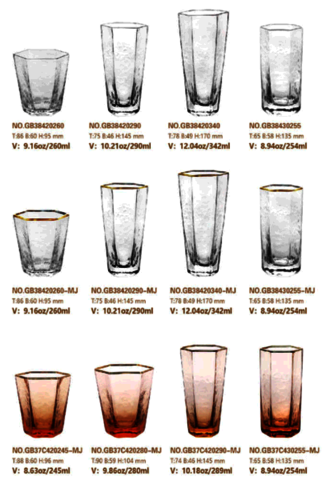 Have you noticed the difference between these models? In addition to the difference in height and capacity, there are also differences in design. For example, in the first row, although it is a bare body, it is different from an ordinary bare body cup. Its body still has lines. We call it a hammer pattern. The second line adds the gold part of the cup on the basis of the first line. The models in the third row are slightly different from the first two rows, and their capacities are different, but this color is more special. It looks more upscale. These cups also have gold on the mouth. These are more suitable for drinking juice. Of course, there is no restriction on use, you can still use it to drink water and alcohol.
3. Special hexagon cup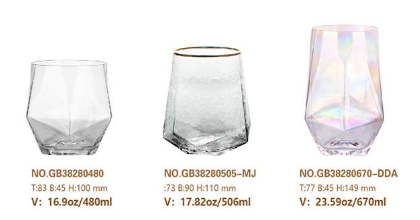 These models are not the same as the previous ones. Although they are all hexagons, these are particularly special. For me, I actually prefer this design. Because it looks more beautiful and special. These models are also suitable for drinking water, juice, beverages, etc.