Pulished on Jul. 26, 2021
Why do I introduce the glass cups to you?
What do you think which is the healthiest materials for making cups? The glass is the healthiest because the glass does not contain any organic chemicals. When people drink water or other beverages in the glass, they don't have to worry that the harmful chemicals will be separated out and being drunk into their stomachs. And the surface of the glass cup is smooth and easy to clean, which is why many people prefer to choose glasses.
How do we clean the glass cups?
It is best to clean glass cups immediately after each use. If you find it troublesome, you should at least clean the cups once a day. If you need to clean a greasy, dirt, or tea stains cup, you can clean it with toothpaste or some dish soap. It is not only clean and hygienic but also not harmful to the body. And you can also use some vinegar when you wash the cup, it can make the cup looks more bright.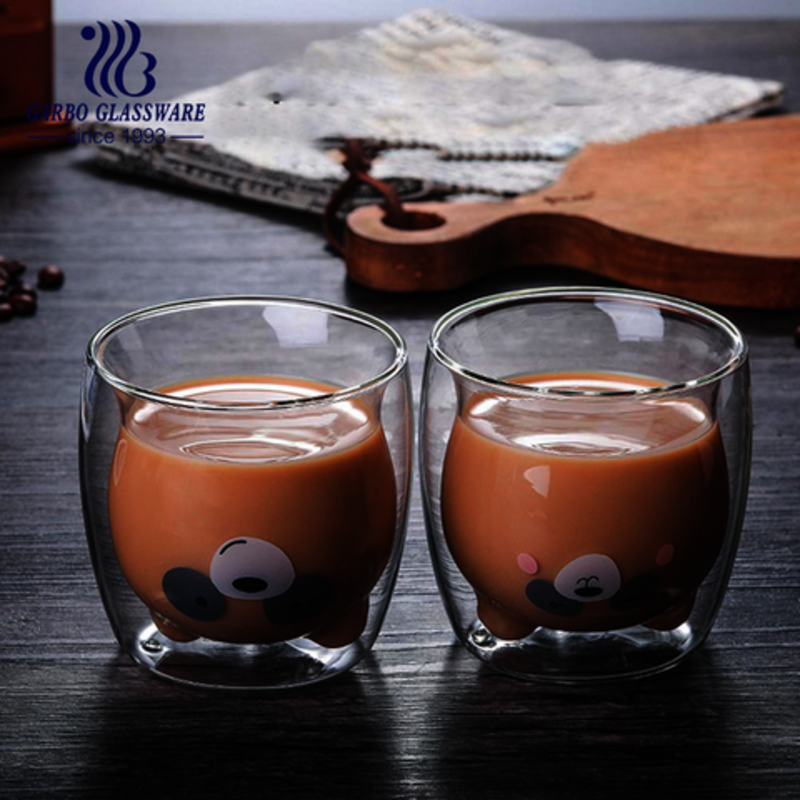 Creative heat-resistant borosilicate double wall glass cups with inner bear design, cute couples home breakfast milk cups
A super cute double-wall glass cup made of high borosilicate glass which is heat resistant. The body of the cup is crystal clear and transparent. It has a cute bear shape in the cup. The combination with the breakfast cup has a super healing temperament. It's kind of like you put a glass of milk, you can swallow the goodness of the whole morning into your stomach.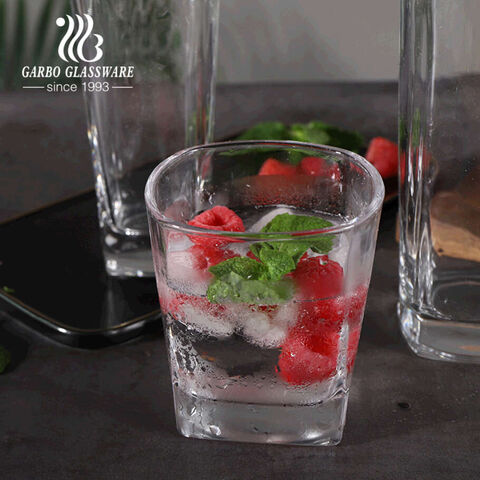 Transparent square whiskey spirit wine glass with thickened bottom
This transparent square whiskey wine glass is made of lead-free soda-lime glass, which is solid and translucent, environmentally friendly, with fine mechanism square shape, ingeniously non-slip, elegant and fashionable, with a four-sided closing bottom design, which is convenient to handle and more stable.