Pulished on Jul. 28, 2021
For cost-saving, we usually buy the beans, sugar, spice in bulk instead of small delicate bottles or small packs. So in order to keep these spices and food safe and fresh, we usually need something to help with storage, then we need different sizes and different kinds of the storage jars, such as oil bottles for sauce, condiment jars for spices and salt, big storage container for beans and corns, etc. There are mainly three kinds of material for making containers for food storage, plastic, metal, and glass. Compared to these items from the experience in storage food of most people, there is an obvious result that most people prefer to use glass storage jars in their kitchen.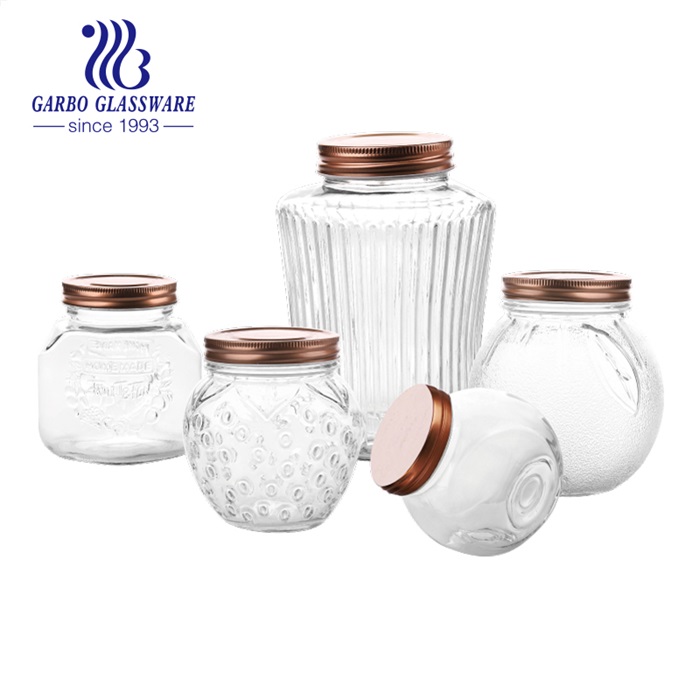 We recently have a promotion for these good-looking glass storage jars, which are with rose gold color metal lids. They are all with the screwing metal lids of rose gold color.
Different capacity. From 150ml to 1000ml, there are different sizes in this collection of clear glass storage jars. If you want a size of middle capacity like 400ml, there have many designs for your choices. Because the middle capacity is the most popular and has even all the pattern designs. Some are with just crystal clear bottles, no any pattern designs. One design is with one side slanted, this design is very popular and sells well in Ikea supermarket. And one more popular design is the strawberry pattern design, this design has sizes from 150ml to 1000ml, you can buy all the sizes for a theme restaurant or professional kitchen.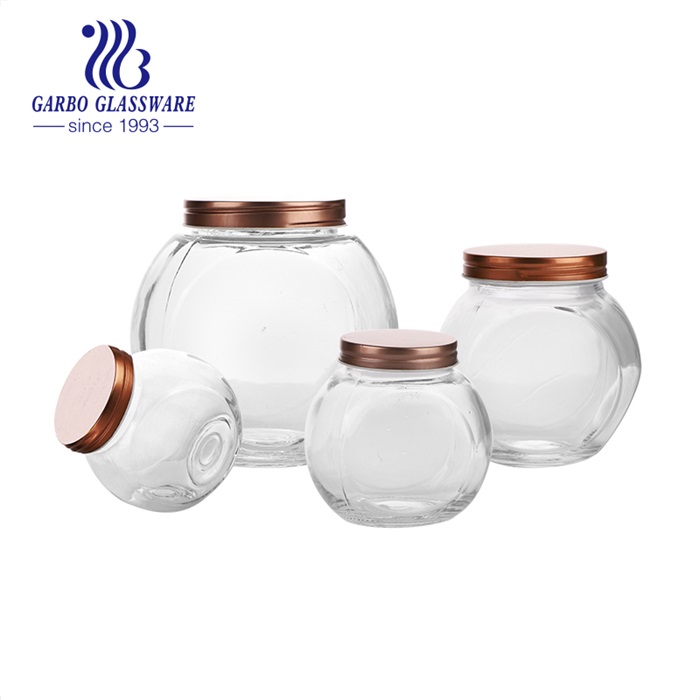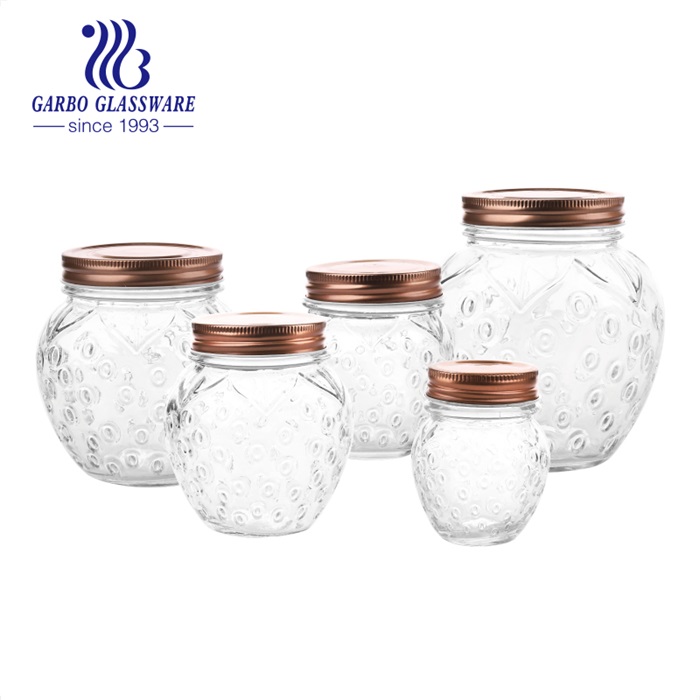 MOQ for these storage jars is 5000pcs per design per size, which accepts to mix many sizes into one container. The packing for these storage containers is usually bulk packing, 12pcs/carton, 24pcs/carton, 36pcs/carton, 48pcs/carton, 72pcs/carton, in which each jar is separated with 3 layer cardboard to keep them both safe and cost-saving. If you want color box packing or brown box packing is also workable. We support doing your own design of color box packing for free. They are also very suitable for your product promotion gifts for your customer.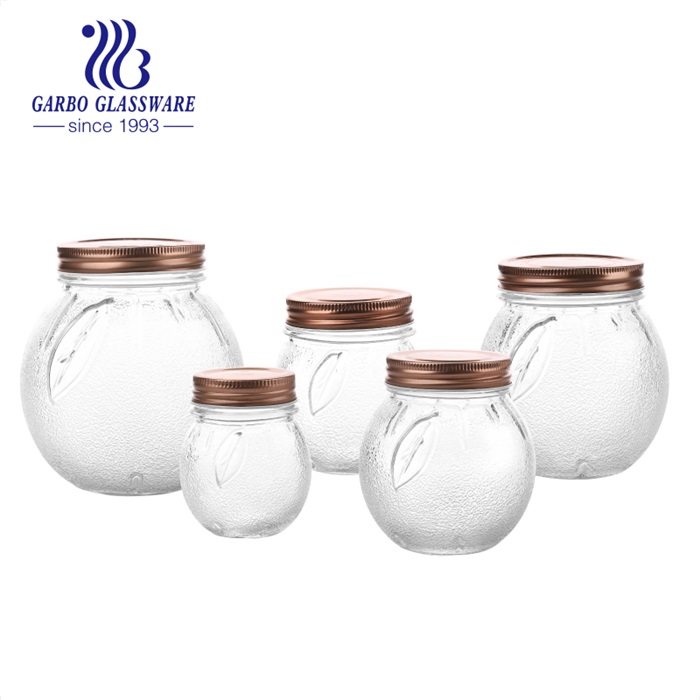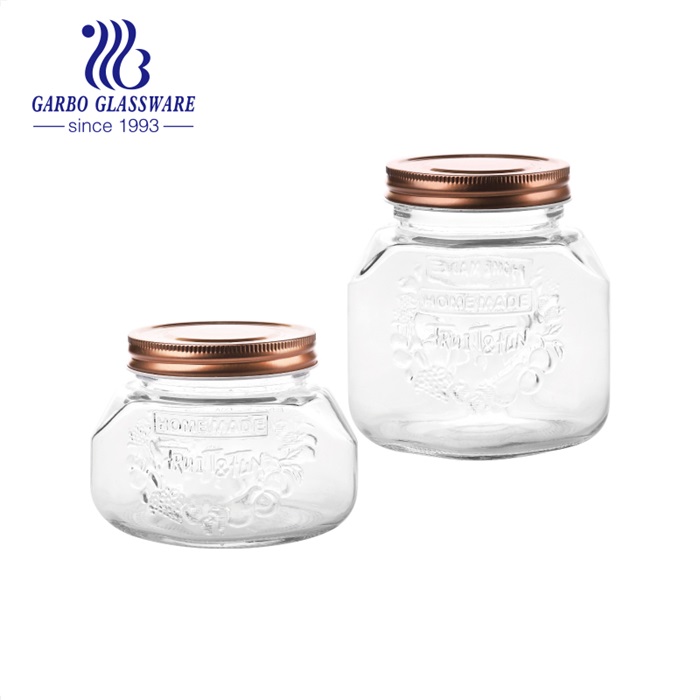 If you're becoming interested in our glass storage jars in this collection, you can contact us anytime, a catalog and price list of these designs will be offered to you as soon as possible. And we also have many other storage containers and spice jar designs, welcome to send us your inquiry.