Pulished on Nov. 12, 2020
Do you like whiskey? No matter you like it or not, you can know more about it just in case. Good wine goes well with a good cup. There are a variety of cups in the market, but I do only prefer two types of it. One is the old fashion whiskey glasses with "JC Sword" design and Glencairn glasses in Garbo glassware.
Old fashioned whiskey rocks glass
Size: 11oz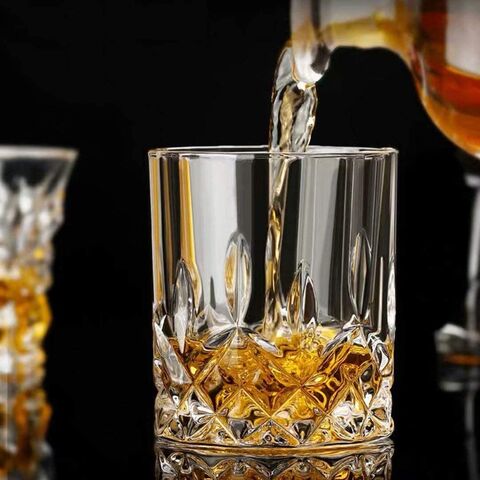 The old fashion whiskey is the staple cup in the bar for over a hundred years. Garbo's whiskey glass cup with cut "JC Sword" design combining old-school design with modern updates. The heavy base gives you a strong feeling when you hold it for a drink. I like the way it feels.
Its design will reflect the light in the dark bar, how a romantic environment when you drink with your sweetheart.
It's Cylinder wide mouth design is perfect to drink with the ice stone. It's a nice glass to swirl.
Glencairn Crystal Whiskey Glass

It is different from the old fashioned whiskey rocks glass. Elegant thicker base, a slender mouth tapers towards the top to concentrate the smell which shows off the aroma of the spirit much better than the rock glass. The ideal glass for tasting is a stemmed glass that has a wider base than the nose, like ISO or Cordial glass.
So if you like the strong feeling when you drink the whisky, choose the rocks whiskey glass, If you prefer the aroma of the whisky, then try the Glencairn. In my opinion, this is the 2 simple to find which design of the cups you like.
If you want to send it as a gift, Garbo glassware can customize the packing for you. Check more details on our website or contact Emma. I will be at your service all the time.