Pulished on Feb. 29, 2020
What kind of glass cup do you drink from in your life? Do you have good quality and cheap glasses? If you can, do you know what glass your glass is made of, good or bad? What is your glass made of? Let's take a look at some of the most common glasses in our lives.

The main materials of the glass are as follows:
1.Soda-lime glass
The main composition of glass is silica, glass texture is hard and brittle, is a colorless transparent material, and can be added to a variety of ingredients to make tan glass, light black glass, cobalt blue glass, etc.
Everyday use of the glass, bowl and so on are made of this material, it is characterized by a sharp temperature difference. For example, a glass that has just been taken out of the freezer and filled with boiling water is likely to burst. In addition, it is not recommended to put sodium calcium glass products into the microwave oven to heat, because there is also a certain safety risk.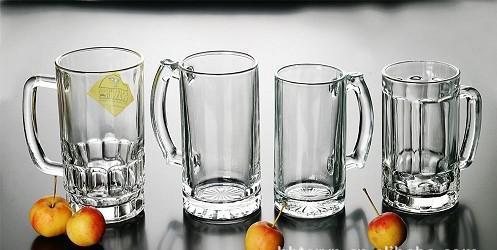 2.Borosilicate glass
It is usually made of borosilicate glass, which is fired at a high temperature of more than 600 degrees. It is made of high temperature silicon, high boron Pyrex glass, excellent heat resistance, corrosion resistance; As a green environmental protection glass material, the cup body crystal clear, feel condensation embellish, elegant modeling, is a good companion for tea and healthy drinking water.
This material is Pyrex glass, which is used in most glass tupperware packages on the market. It is characterized by good chemical stability, high strength and sharp temperature difference greater than 110℃. In addition, this kind of glass has good resistance to heat, can safely put it in microwave oven or electric oven heat.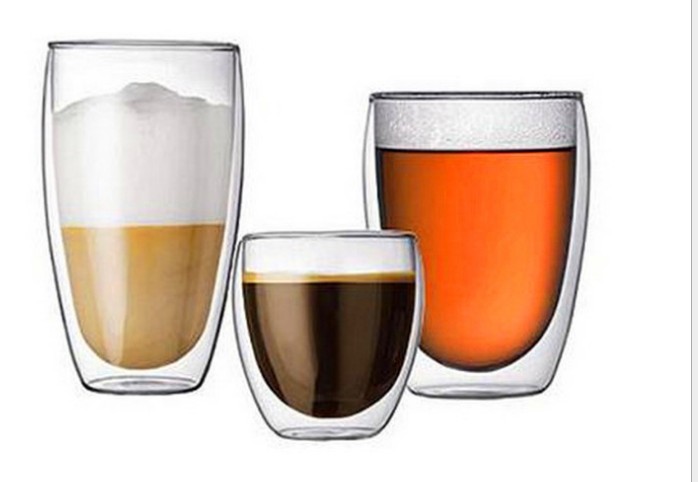 However, there are also some things to note:
a.First, if use this kind of crisper frozen liquid, pay attention not to overfill, the lid should not be closed tightly, otherwise because of the freezing and expansion of the liquid will put pressure on the lid, shorten the service life of the lid。
b.Second, you can't just take the crisper out of the freezer and heat it up in the microwave.
c.Third, do not cover the tupperware tightly when heating it in the microwave, because the gas generated during heating will squeeze the tupperware and damage the tupperware. In addition, prolonged heating can make it difficult to open the lid.
The raw material of double glass is high borosilicate glass, food grade food grade glass, after more than 600 degrees of high temperature fired, usually by high borosilicate glass tube, the size of the inner and outer tube after the technician in the sealing machine roast and become, is a new environmental protection teacup, more and more by people's favor.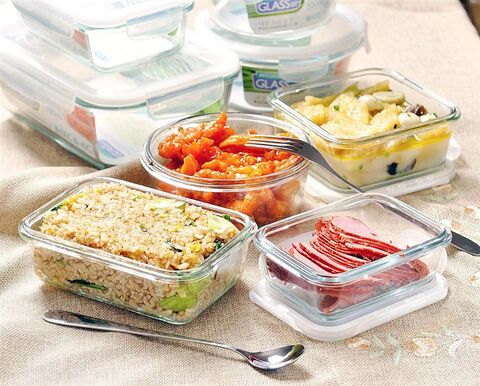 3.Lead-free crystal glass
Crystal cup is also a kind of glass, the main component is also silica, but the introduction of lead, barium, zinc, titanium and other substances. Because this kind of glass has higher transparency and refractive index, its outward appearance is bright and clean glittering and translucent, reason calls crystal glass. If lead is introduced, it is lead crystal. The introduction of barium, zinc, titanium and other substances, is lead-free crystal.
Commonly known as crystal glass, generally used to make goblets. It is characterized by good refraction, good feel, tap will give out a clear and sweet sound. But some consumers have questioned its safety, arguing that acidic drinks in such cups can cause lead to release and harm health. In fact, such concerns are unnecessary because the state has strict rules on the amount of lead that can be extracted from such products and experimental conditions that cannot be replicated in daily life. Still, experts advise against using lead crystal glasses to store acidic liquids for long periods of time.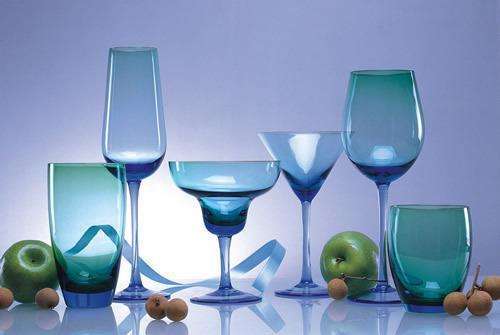 4.Tempered glass
This material is made of ordinary glass that has been physically toughened to give it greater impact resistance and heat resistance than ordinary glass, and the broken pieces have no sharp corners.
Because glass is brittle material, resist impact ability is poor, because this is toughened glass tableware, also should avoid its to suffer to hit. Also, do not use steel balls when cleaning any glass products. Because when the friction steel ball in the glass surface scratch invisible to the naked eye, this will affect the strength of glass products to a certain extent, shorten its service life.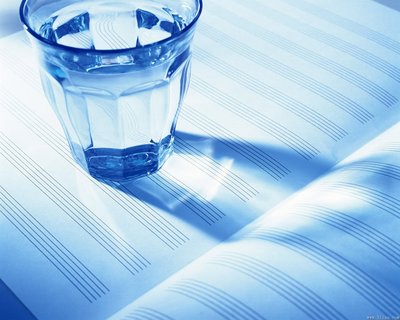 It is safe to drink cold water in tempered glass, but unsafe to drink hot water.
Water glass is preferred health drinking water has been advocated, but compared with the common glass is equivalent to the possibility of explosive toughened glass, because in the process of toughened glass manufacturing with the naked eye cannot find composition of nickel sulfide, the sulfide nickel leads to tempered glass under ambient temperature change, and glass does not match the larger expansion, resulting in glass explosive phenomenon of flyer, toughened glass is so unfavorable use boiling water to make tea.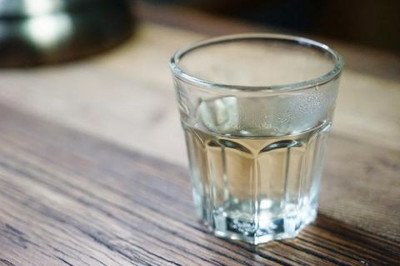 What matter which kind of glass cup you need, we Garbo glassware can offer the best choice to you. Any glassware inquiry, please do not hesitate to contact us at any time.