Pulished on Nov. 28, 2019
Nowadays, more and more office clerk are willing to bring lunch at work. So what kind of lunch box is more suitable and healthier?
Let us learn about the propose for microwave safe. The standard of microwave safe is high temperature resistance, high heat penetration of microwave oven, meeting the requirements of food hygiene. So let's check which material of lunch box is suitable for using in a microwave.
1. Borosilicate Glass lunch box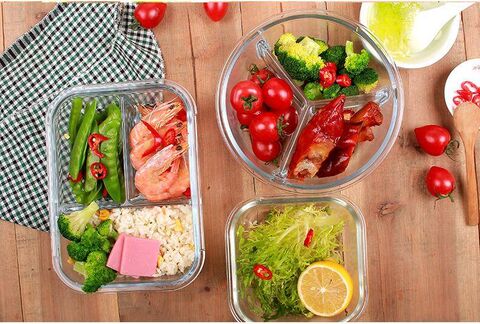 The material is usually borosilicate glass, whose microwave penetration performance is good, the physical and chemical properties are stable, and thermostability is good. It can bear high temperature (up to 280 DEG C), so that borosilicate glass lunch box is suitable for a long time in a microwave.
2. Ceramic lunch box
It is divided into normal ceramics and heat-resistant ceramics. The heat-resistant ceramics is suitable for a long time in a microwave, while the normal ceramics is suitable for a shot time to heat in a microwave. Besides, the thermal conductivity of ceramics is worse than that of glass. So glass lunch box can heat fastly and its heat dissipation is also quick.
3. Plastic lunch box
Made of Polypropylene and other kinds of materials, its temperature resistance up to 120 degrees Celsius, can be used for microwave heating. This material should be PP material. It can be used in a microwave, but it would create some harmful substances for a long time using.
4. Metal lunch box
All kinds of utensils made of aluminum, stainless steel, porcelain Enamel and other metal materials, because microwave can not penetrate, so the food can not be heated, so it is not suitable for use in microwave oven. The metal material cannot heat in a microwave.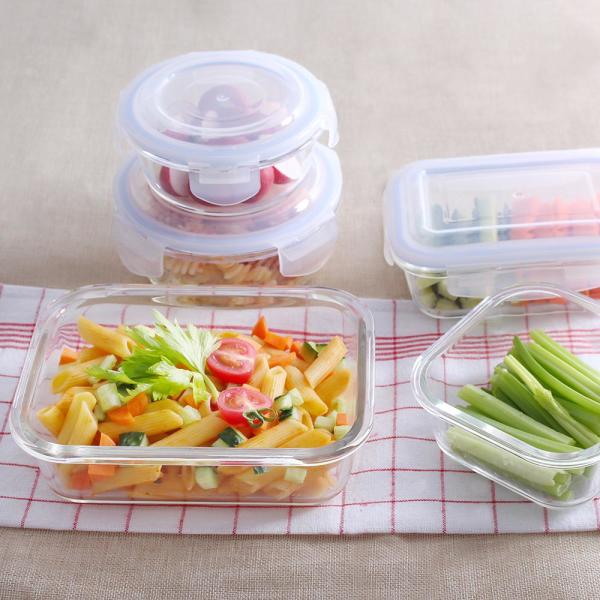 Above all, we suggest you choose borosilicate glass and ceramic lunch box as your food container, if you want to heat food in a microwave safely.
Our Garbo has many choices for your reference, pls feel free to contact us.