Pulished on Jan. 25, 2019
What to do if the newly bought glass has a big smell?
In recent years, people's living standards have increased rapidly, and higher requirements have been placed on the performance of glass materials. In order to enhance the safety and artistry of glass, manufacturers have launched a number of new glass products, which are powerful and attractive. For example, dimming glass with transparency control can be used, which is more practical than conventional frosted glass. Next, please see how to deal with the taste of the glass, understand the advantages of double wall glass.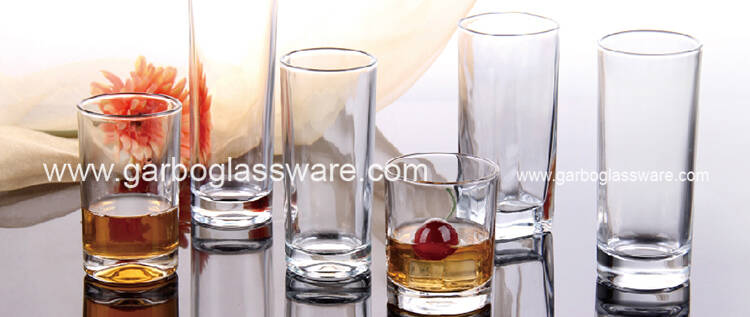 Milk: First clean with detergent, then pour two tablespoons of fresh milk into the glass. Cover and shake, to make every corner of the cup contact with milk. After around 1 minute, then pour milk , clean the cup.
Orange: First clean with detergent, then put the fresh orange peel into the middle. And cover with lid, leave it for about 3 to 4 hours to clean.
Salt: Soak for 30 minutes with salt water. It is recommended to use boiling water to melt salt, then place it in a ceramic dish and soak for half an hour. After half an hour, rinse it with water.
Dietary alkali: Mix a little dietary alkali with a pot of water, then immerse the glass in the dietary alkali.
What are the benefits of using double wall glass?
1. Material: The cup body is made of high quality borosilicate crystal glass tube, with high transparency, abrasion resistance, smooth surface, easy cleaning, health and clean;
2. Structure: The double-layer heat insulation design of the cup body not only keeps the temperature of the tea soup, but also is not hot, and is more convenient to drink;
3, Process: after more than 600 degrees of high temperature firing, adaptability to temperature changes, not easy to burst.
4, Health: food-grade standard, can hold 100 degrees of high temperature hot water, tea, carbonic acid, fruit acid and other beverages, anti acid erosion.
5, Leak-proof: the inner layer of the lid and the sealing ring meet the medical-grade safety standards, effectively preventing leakage.
6, Suitable for drinking tea: green tea, black tea, Pu'er tea, flower tea, craft flower tea, fruit tea, etc.. You can see all the soup color, and improve the quality of life.
7, It can be customized according to customer requirements, such as advertising cups, gift cups, image cups, and promotional cups. The inner surface can print flowers, Logo and other customized designs.