Pulished on Jan. 25, 2019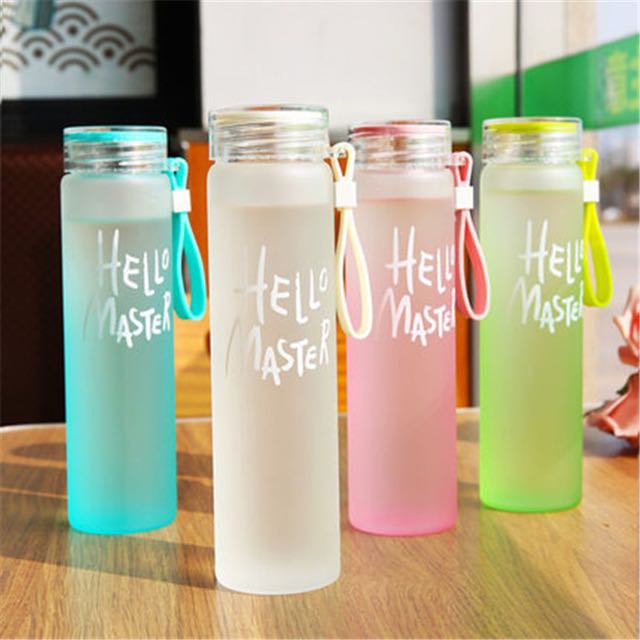 How to manufacture the Mongolian sand glass
Because of the variety of glass, it can be used in various occasions, so it has a bright future and has been loved by consumers all the time. When we choose glass, we should pay attention to the different nature of glass as well as the price of glass, and choose the type that is more suitable for our own use. In order to help you understand how the Mongolian sand glass is made, we collected information to write this article, I hope it can be helpful.
Hand-less glass is further processed on the basis of masked glass, making the glass surface more smooth and fine, and not leaving handprints, no need to wipe. Its production process is: preparation-screen-printing glass etching ink-flushing-finished products.
1. Document: design the pattern you need with a computer. Small format can be output negative by laser printer, large format can be carved into black instant paste by computer plotter or output with laser typesetting machine.
2. Screen making: please use 100-180 mesh polyester mesh for the use of screen plate, it is recommended to choose monofilament polyester mesh as the best, using water sensitive adhesive to make plate.
3. Printing glass etching ink: before printing, the glass surface should be cleaned, wet, fully stirred sand paste, avoid using iron, recommended to use "bamboo" products. When printing, need to scrape on the screen plate twice, its purpose is to add ink. For example, manual printing can scratch the etching ink from one end to the other, then lift the scraper behind the ink, and then scratch to the one end of the printing. Its purpose is to increase printing materials. That is to say, the desired amount of ink is achieved on the glass surface. If printing in winter should be heated to 20%-40% etching ink is better used. Float glass must be used when using glass, flat glass is not desirable. Because the glass The thickness of glass is uneven, after hot pressing of glass, the uneven cooling results in uneven structure of glass, so even after printing, the plane effect of etching is not good or bad.
4. Rinse: leave the first printed glass for three minutes, then rinse in the pool or flush with tap water with a hose. When the glass is dry, show a snowflake pattern. This kind of glass is very popular in the market and is popular with consumers. The above technology can be used in tea sets, handicrafts, social mirrors, glass containers, etc.
Hope that this article will be helpful to you.