Pulished on Dec. 25, 2020
Hi, Emma again. Hope you have a nice night on Christmas Eve yesterday.
Today is 25th Dec.2020, Christmas. The day to celebrate the birth of Jesus. Even though there is no evidence to show this is the date of birth of Jesus, it is not a problem for people to memorize Jesus. In my opinion, the festival just gives us an "excuse" to show your goodwill to the people you love and for the wish, you wanna realize.
And nowadays, almost all the festivals are related to business. It will be the hot season for selling, there is a huge discount for products to increase the purchase demand of the customer. No matter what it will be, just enjoy it. But whatever you can afford. But I do not premature consumption.
I may not share with you some beautiful words like some beautiful literature. But I can share with you our good products.
Glass mug with Christmas Design
1.GB096315/TH/DR/532A
A 490ml glass mug with a 5.6-inch glass plate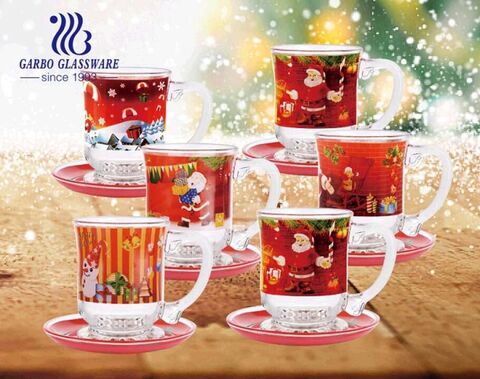 2.GB1401
5pcs Glass bowl set with plastic lid
3.5"/4"/5"/5.5"/6.7"
5oz/8oz/12oz/19oz/32oz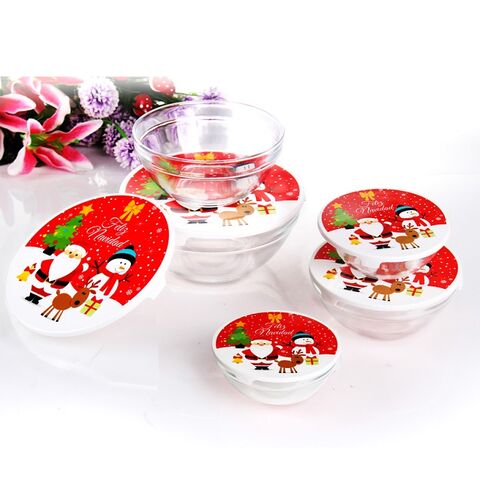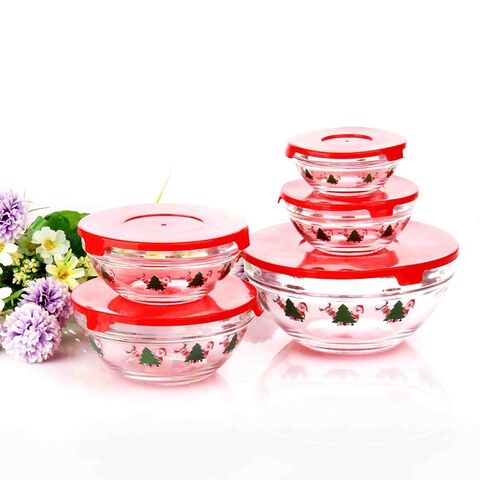 3.GB1120/MSTH/DR
1.4L glass pitcher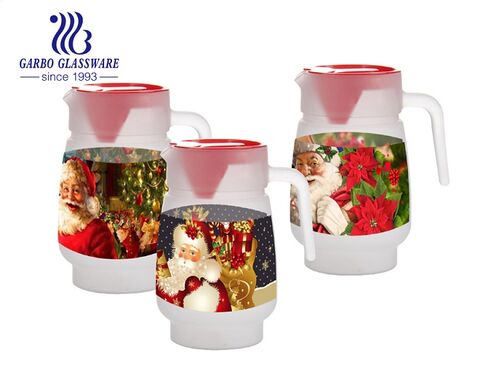 As you can see, there are some Christmas elements on the glass, they are water decal and dry at a high temperature, it is not easy to be fade and removed. For the white color of the glass pitcher, it is frosted on the glass, not colored. You can change the design on it with your own idea. And if you do not like them, we have another choice for you.
For the bowl sets, it is the regular size and shape, there are square shape and round shape, if you think to make a design on the glass is not special, we can change it to make on the lid to match your idea.
What I share above is the favorite items for now. We will develop more items and share them with you in the future. I think most of you are on Holiday now. Except you are spending time with your families, you may browse the internet when you are available. And I hope you can browse this article.