Pulished on Jun. 21, 2019
Which one is better, glass cup or ceramic cup ?
As is known to all, water is essential in our daily lives. It's same that cups are important for drinking. Most people care about which cups are the most healthy ones and do no harm to human body. Especially nowadays every one cares about his health and advocate environment protecting with a sight at sustainable development. Under these factors, glass cups and ceramic cups are most popularly used for drinking . So which one is better, the glass cup or the ceramic cup ?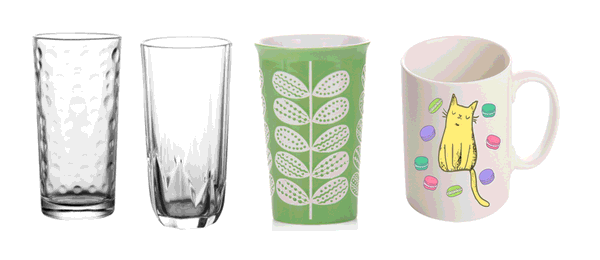 The glass cup is burned from inorganic silicates. It is the healthiest of all the cups because it contains no harmful substances compared to some ceramic cups with glazed inner wall. You have no need to worry about intake of harmful chemicals while drinking, which affects your health. In addition, glass is smooth and easy clean. The dirt is uneasy to attach and the bacteria is hard to grow on the wall. Therefore glass cup is highly recommended. One point to be clear, the thermal conductivity of the glass is not good, so it's better to preheat the cup with a small amount of hot water before you fill the cup with hot water, which can prevent the cup from cracking.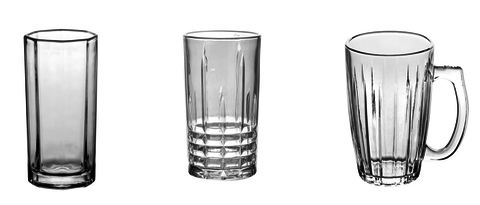 The ceramic cup is made from clay. Normally it's colorful and beautiful, consists of non glazed cup and glazed cup which is with color painting. Non glazed cup is as healthy as glass cup because it's non-toxic without containing any harmful chemical substance. However, glazed cup has color painting, consists of under glazed cup and on glazed cup. Under glazed cup is colored before burning while on glazed cup is colored after burning. That means on glazed painting is easier to fall off. In other words, under glazed cup is safer than on glazed cup because the painting of on glaze cup will probably fall into the drinking if it meets with acidic or alkaline drinking, which will do harm to body health. Apparently it's better not to use on glazed cup in consideration of health.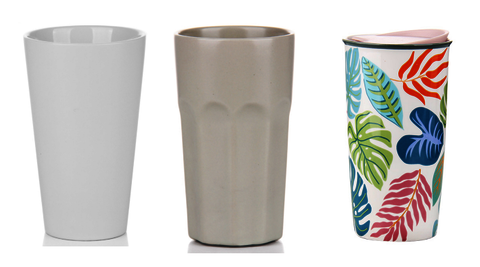 It can be easily seen that among the many types of cups, the glass is the best, the ordinary ceramic cup without glaze and under glaze ceramic cup are also as health as the glass, doing harm to the human body. So glass cups, non glaze ceramic cups and under glaze cups are recommended.
No matter what kind of the cup it is, it's better to buy the cup in the supermarket or big stores which can ensure the quality of the cups. Cups must be cleaned on time no matter what kind of material because the dirt will accumulate and bacteria will grow on the wall.
Garbo can provide both glass cups and ceramic cups with various designs and thousands of options. Here you can choose what you want. Please feel free to contact us by email [email protected] or call at 008620 84791380.