Pulished on Dec. 01, 2018
Why most of beer bottles with green color?
Glass beer bottles is very normal to catch sight of in our daily life. But everybody have you paid attention to one details: Most of the glass beer bottles are with green color, and it's very less with brown color, blue color and without color. Today we will explain that why most of glass beer bottles with green color?
1. Because of the technology limit of glass beer bottles and change to tradition:
Even beer drinking have long history but it's not so long that to put beer into glass bottles. It's beginning from middle of 19th century around. Actually in the initial all people consider that glass is with green color because of no only the glass beer bottles, but also the ink bottles and window glasses are with green color. This is because of the technology limit in that time, it's not so perfect. But after technology of glass bottle make a advance, and people already can quit the green color, but with a high cost. And people found that green color glass bottles can extend the time of beer revert, so in the end of 19th century people mass produce green color glass bottles to put beer, can this tradition are keep up in long time.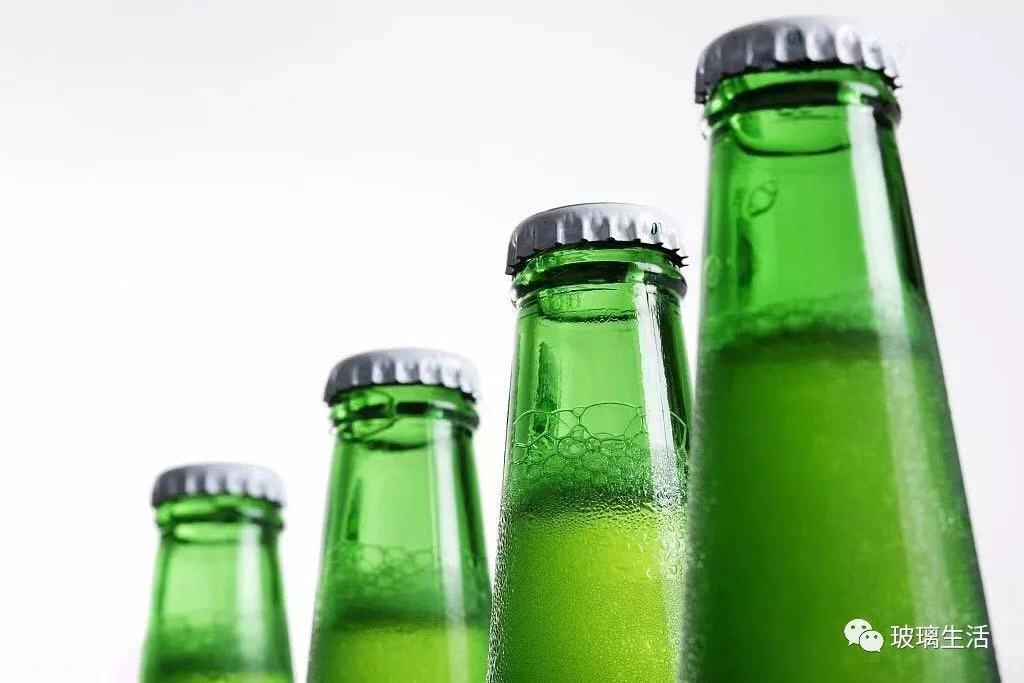 2. Get the market from brown color glass beer bottles again:
Till to beginning of 20th century, people found that brown color bottle also can extend the time of beer revert, and the brown color bottles can avoid the effect from illumination. So the brown color glass bottles are popular. However after the second war of world, brown color glass bottles demand exceeds supply in Europe then some famous brand need to use green color glass bottle for beer again. During this time beer in green color bottle become the brand of high quality beer.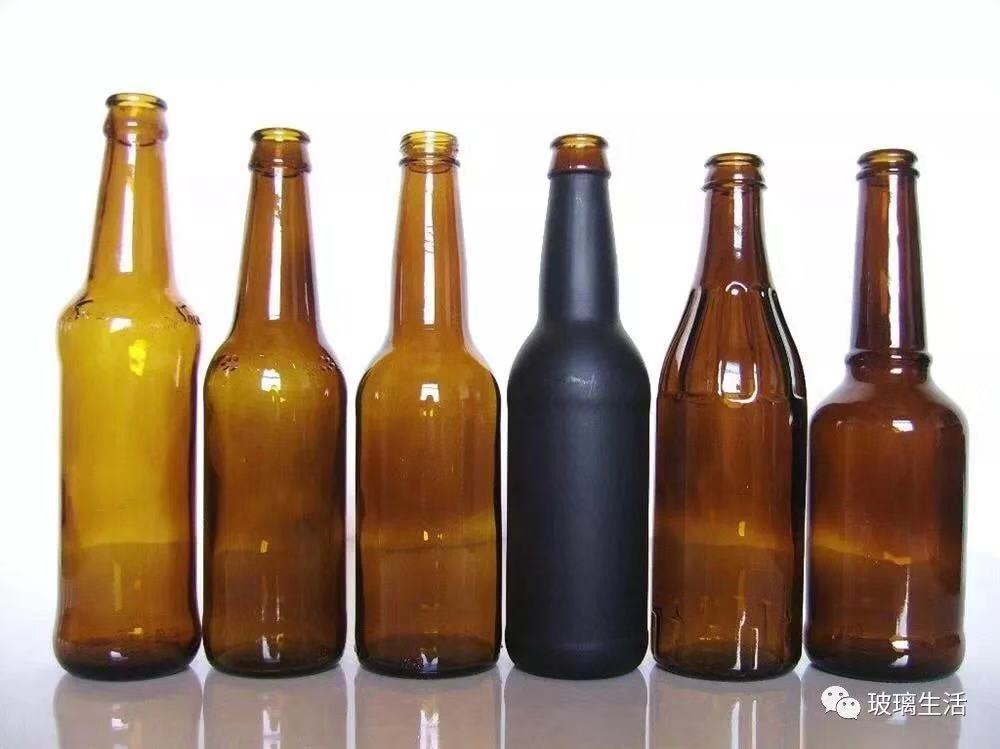 3. So how to make the colorful glass bottles?
Clear glasses can add some different chemical and then make the colorful glasses. For example, the blue glasses of workers of steelmaking, window of church ect,.
Now the technology is so advanced and beer glass bottles already can make with colorful. But everybody already think that green color glass bottles are for beer drinking, use this green color glass bottle, it's a tradition also a feelings.