Pulished on Nov. 30, 2018
Professional buyers choose quality glasses in this way
Glassware includes many kinds. It has both practicability and artistic charm, so it is deeply loved by consumers. From delicate crystal wine glasses to sturdy everyday tumblers that add a pop of colour to your kitchen table, the sheer volume of choice out there can make shopping for glassware a daunting prospect.As a professional glassware manufacture, when he picked up a cup , it's easy for him to know how is this glass cup quality. We can differentiate glassware's quality from the following aspect: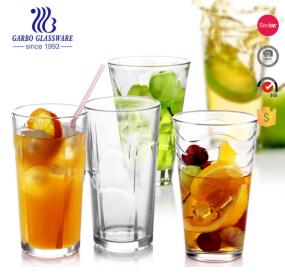 1. Whiteness: no significant color or luster is required for the glass. To clear or transparent glass, it is required that there is no obvious color or luster on glass. The quality glass looks very bright and transparent.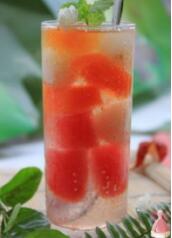 2. Bubbles: bubbles of a certain width and length are allowed to exist in a certain number, while bubbles that can be pierced with a steel needle are not allowed to exist. Good quality glassware must be smooth, bright and have few flaw likes bubble and glass slag. Rims must be smooth, polished and of uniform thickness with the walls of the glass. There is bubble and glass slag as following picture.

3. IDENTIFY THE RAW MATERIALS: Know if the glass is soda-lime, borosilicate, crystal or lead crystal (the most expensive).
① Soda - soda glass, most of the daily using glassware is soda-lime which is the normal material. Soda - Soda glass is perfect for everyday use – it's inexpensive, dishwasher safe and durable enough for even the busiest families. Soda glass comes in a huge range of shapes and colours, from sleek tumblers to elegant wine goblets. Soda glassware works well with casual, unfussy dining styles and is a practical choice for large families and busy gatherings since it can be used again and again and is cost effective.
② Borosilicate, it is a more advanced material than soda-lime, which can bear 0-200℃ degrees temperature mutation.
③ Crystal - Crystal glass works well both for everyday and special occasions – it's slightly heavier than everyday glassware but is also of a finer quality, making it a great alternative to lead crystal because you don't have to sacrifice clarity for strength. To be classified as crystal, glass needs to contain at least 10% lead oxide – the higher the percentage, the more sparkle your glassware will have.
④ Lead crystal - Lead crystal is finest glassware. Beautifully clear and weighty, lead crystal is the glassware we tend to save for special occasions. It contains at least 24% lead oxide, giving it a sparkling clarity and a rainbow of colours when light reflects through it. To be classed full lead crystal, the glass must contain between 30% and 36% lead oxide.

4. IDENTIFY MATERIAL COLOR: Glassware has different material color which is the another important standard to identify glassware quality. There are following quality: high white quality, normal quality and middle white quality. Good quality looks bright and white.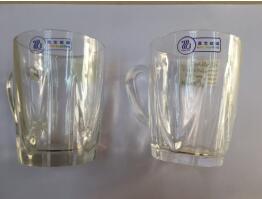 Normally professional buyer buy good quality glassware in above these 4 ways. How to differentiate daily-use glassware quality is an important knowledge which need us to keep exploring and learning. And it's significant for glassware manufacture and purchaser, even customers.