Pulished on Nov. 30, 2018
Borosilicate glasses have been around since the late 19th century and were developed by a German glassmaker, Otto Schott. The normal traditional glass is made of sodium carbonate, quartz, and calcium carbonate, and is usually referred to as soda lime glass. In borosilicate glass, boron is added to the mix. The addition of boron to the mix results in a glass that is heat resistant, strong, and more lightweight than the traditional glass.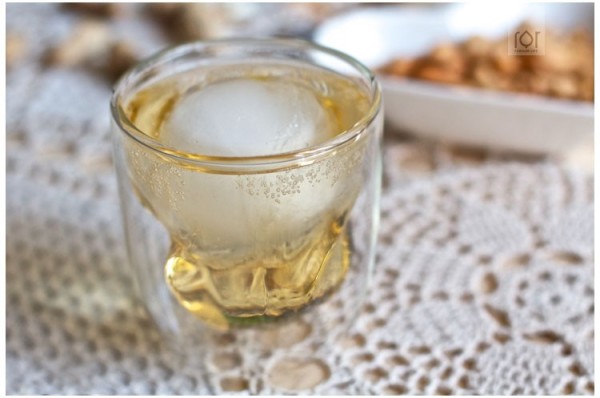 You may have seen borosilicate glass in laboratories, as it is chemical and heat resistant. This type of glass is also called medical grade glass. Taking these useful properties of the borosilicate glass into account, glass manufacturers developed the double wall glasses insulated from the very durable borosilicate glass.
Double wall glass is relatively new to glassware and barware. For many of us, drinking out of glass is the preferred way to enjoy our favorite beverage rather than drinking out of a plastic cup. Where taste matters for some, for others, the heft of glassware makes a big difference to the drink. Being able to see the content of the tumbler is also an important factor.
Benefits of Double Wall Glasses
It is true that double walled glassware will look elegant in your bar or on the table, but this type of glasses offers much more than that. Double wall glassware is very functional and you can serve both hot and cold beverages in it. They are very stable and as there are two walls, double wall glasses can keep the beverages hot or cold much longer than what their single walled counterparts can.
Double wall glasses are scratch and temperature resistant and can withstand temperature swings that can shatter or crack normal glassware. The icing on the cake is that they are microwave and dishwasher safe. Moreover, these glasses will not become cloudy with repeated use. You can have water glass, coffee mugs, beer glass, highball glass, espresso shot glass, or any type of glass with double walls.
Some of the double wall glasses feature a "viscous cooling liquid" in between the walls. This liquid helps to maintain the temperature of the drink in the glass, even when the glass comes in contact with body heat while you hold it. This makes double wall glasses the perfect choice to enjoy an after-dinner espresso or any of your favorite beverages.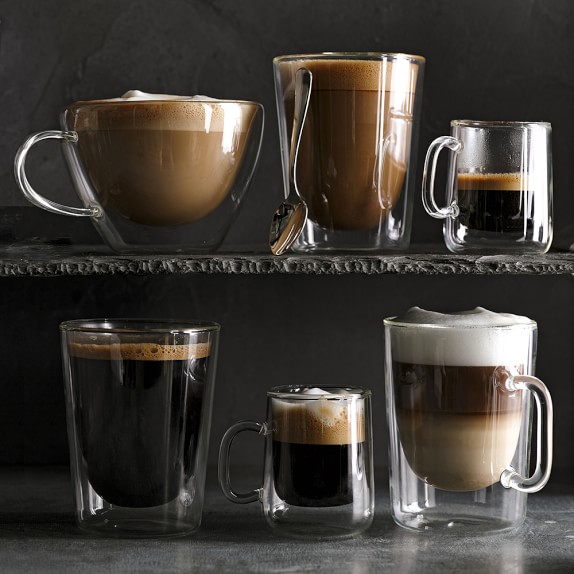 How to Maintain Double Wall Glasses
You should use soft cloth and lukewarm water when cleaning double layer glasses. Clean work should be done before using and also after using. It's necessary for our health.
2. If dirt remains in the glass, it should be soaked in warm water for a while and clean it only after the dirt has been softened. Rough objects should not be used to scratch the glass body, especially the metal cleaning ball, because these objects will leave scratches on the glass body and affect the transparency aesthetics of the glass.
3. Do not add too much boiling water to the glass. Too much is not conducive to drinking, and may cause burns. Also, when the water level is too high, the seal ring will be soaked in the boiling water when the lid is closed, time will affect the seal ring sealing and service life. Close the lid tightly, don't twist it too hard.
4. Double layer glass cannot be put in disinfection ark and microwave oven. High temperature may make the cup body out of shape, even burst, this should be keep in mind.
5. Double wall glasses should be handled carefully to avoid damage or breakage. They should be placed out of the reach of children, especially when the glasses are filled with boiling water, so as to prevent scalding accid