Pulished on Dec. 20, 2019
Lovely pink series VS black and cool series glassware
This week we have a very lovely and beautiful series roll-out, here details for checking, I think you will also interested in it.
1) The pink color with gold rim series
There are different models, elegant red wine glass, champagne flute, cocktail, and whiskey cups, the glass surface are sprayed with light pink color, then the rim with a real gold rim, this makes them look lovely and high-end, these come out will attract girls and ladies, how do you think? these series are suitable for a gift for your friends and wedding gift.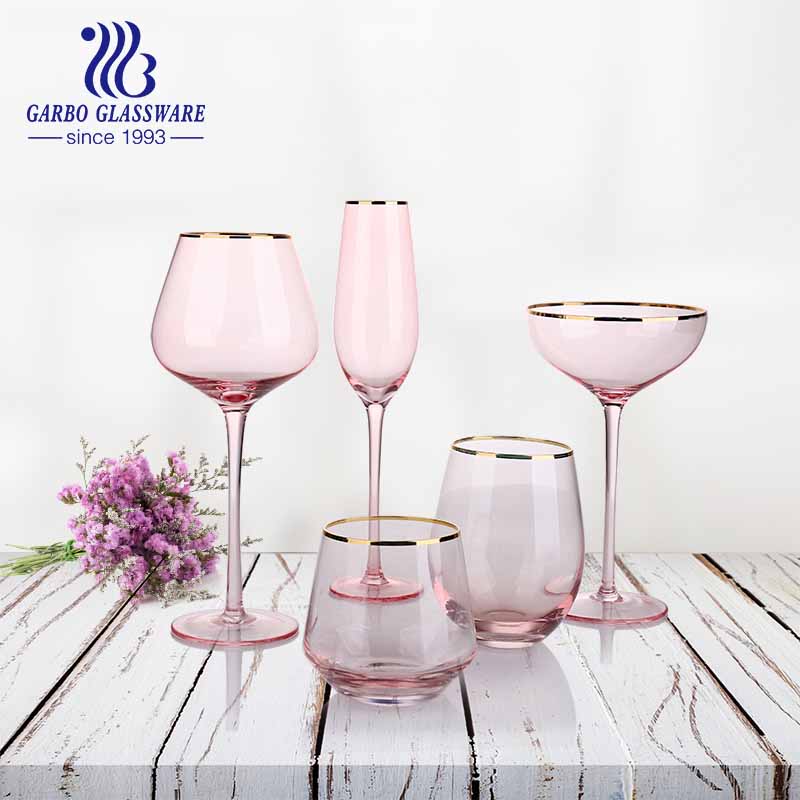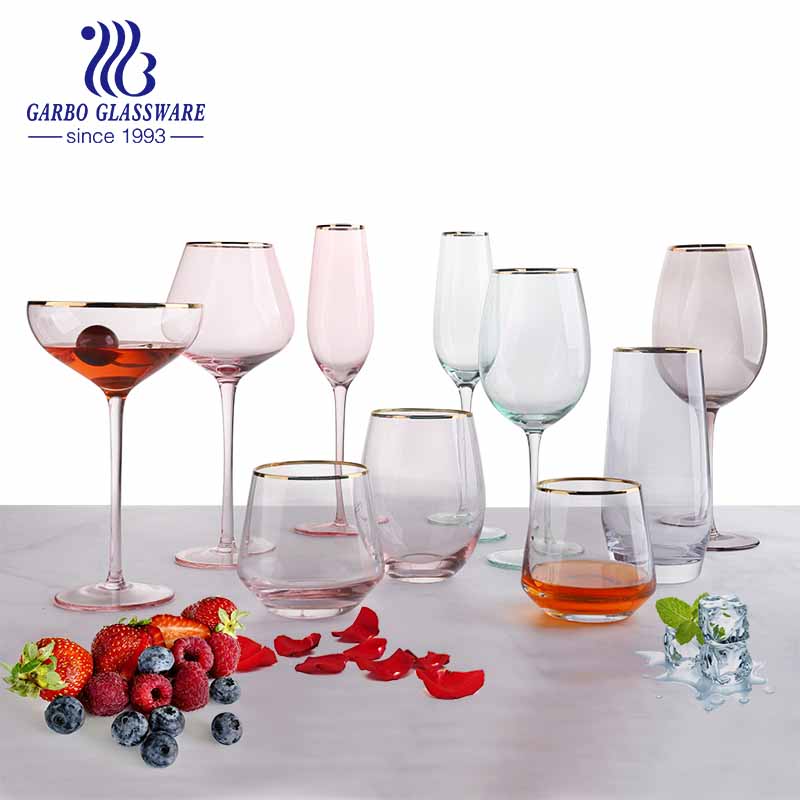 2) The Cold black metal series glassware
These series are much cooler than the first one, their surface with cool black color spray, and give you the feeling as metal, they also can make into a set with a wine glass, champagne glass, whiskey and water cup as you like. These sets are much suitable for men's gifts or a very cool party.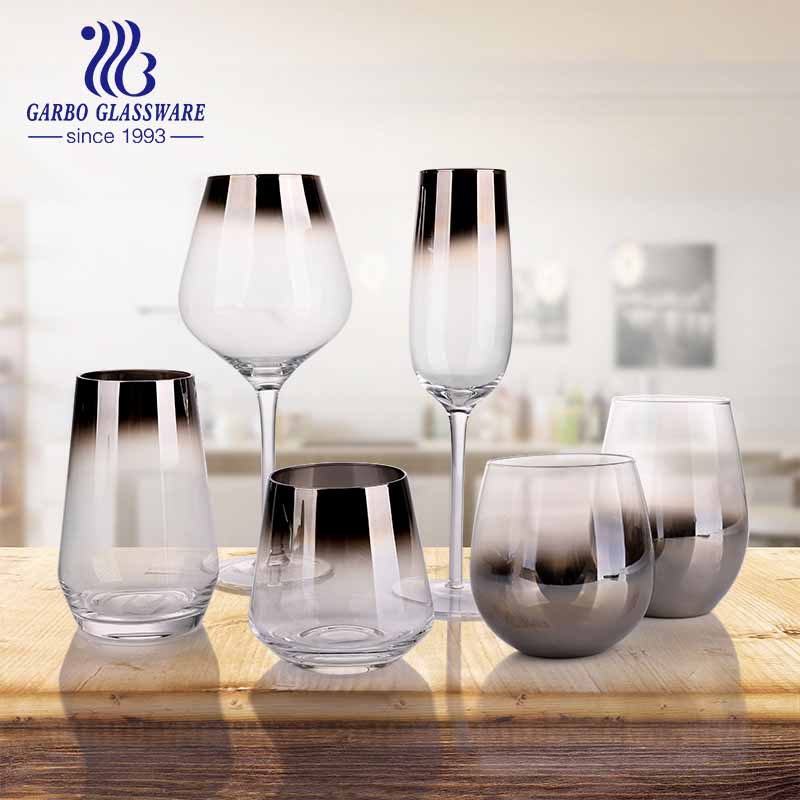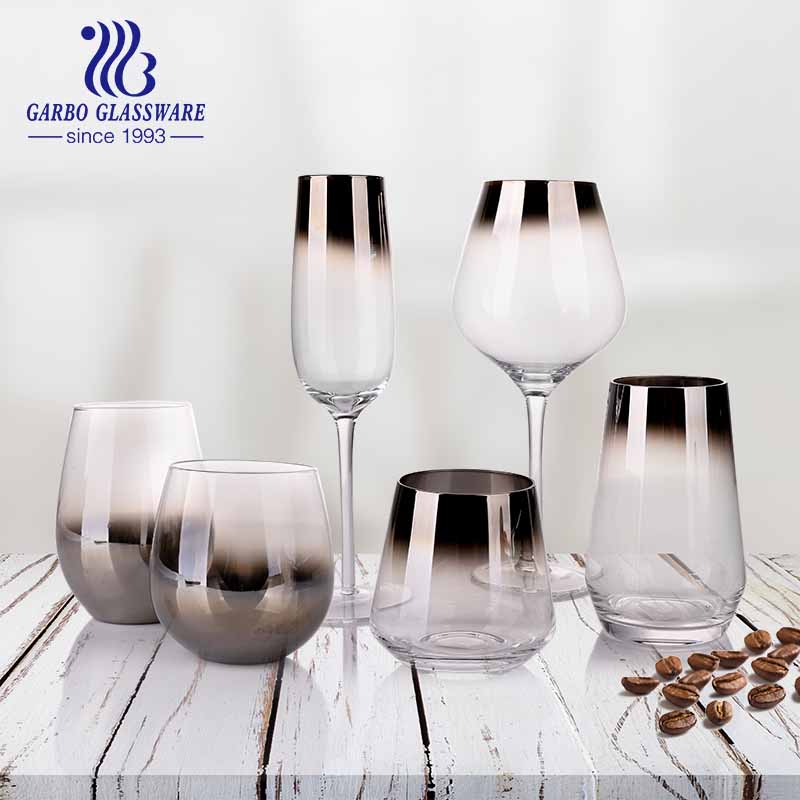 For these series, we accept low order quantity, you can choose the models you like, and the color you like, if you need more information, just contact us freely.