Pulished on Apr. 02, 2020
We Garbo start to launch the cutlery as new range of products from end of 2019. Now it is easy for you to check different types of knives, forks and spoons by our website.
In fact, our factory is from our hometown Jieyang city. Jieyang is famous as the gathering place of stainless steel in China and products include stainless steel cutlery, stainless steel Chopsticks, stainless steel kitchenware but we focus on stainless cutlery now. Our wide range of cutlery sets, knife and forks, spoons brings a stylish and luxury to your modern dinner table or party and enjoy your meal.
Now we will show you the most popular items recently, from elegance designs to classic designs, perfect for the busy household.
Top 1: PVD multi-color stainless steel cutlery collection
The most luxury style, available in a range of colors like gold color, sliver color, copper color, black color or iridescent color as your request, made from hand polish 18/10 stainless steel with the highest quality, the PVD collection is the best seller from 2019 among all over the world.
Dishwasher safe & food grade safe
Packing way: gift box, display box
Item number: SM022, SM023-1, SM028-3, SM051, SM063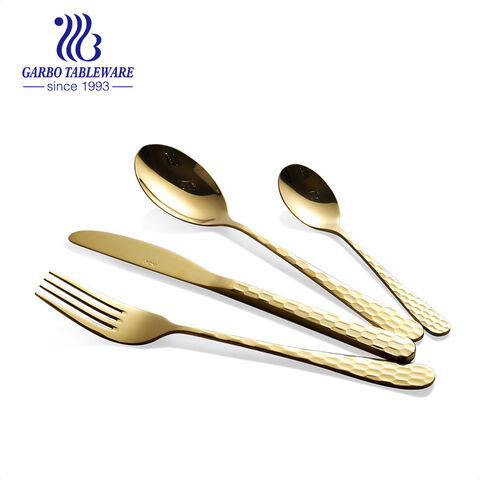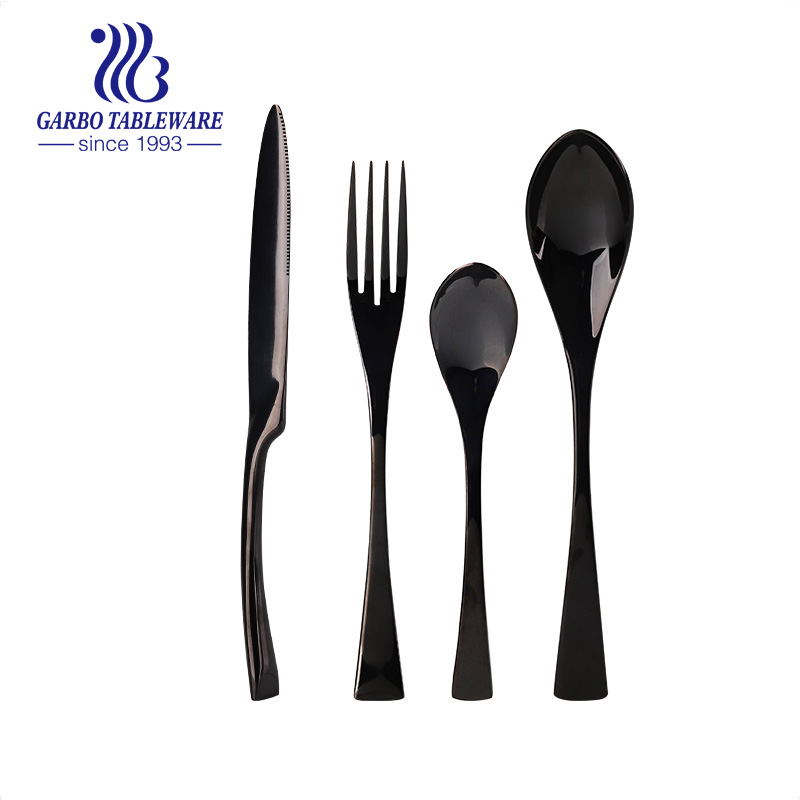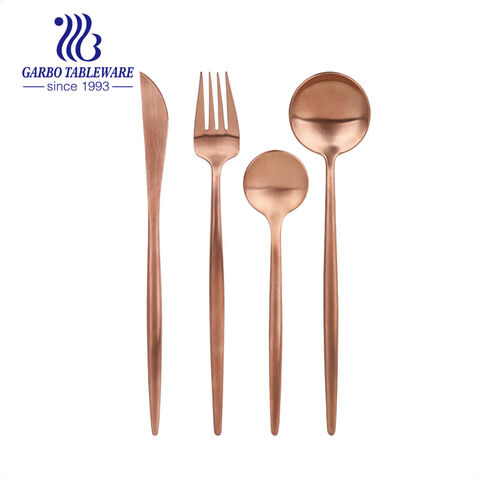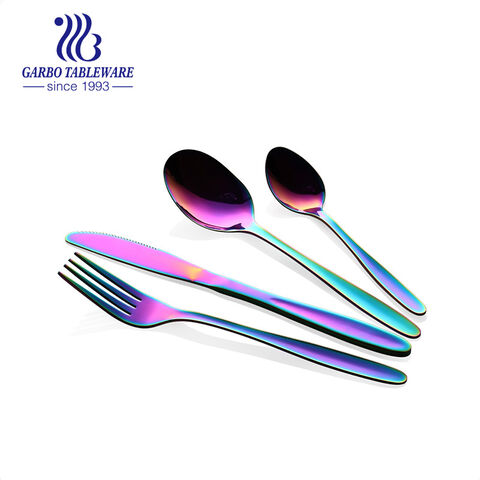 Top 2: PVD multi-color with plastic handle stainless steel cutlery collection
This collection is very similar with the top 1 collection but they are with plastic handle and the handle can be OEM in different looking. Each piece is finished with a plastic colored handle. Price is very reasonable and mixed up to add some OEM fun to your family dining table.
Dishwasher safe & food grade safe
Packing way: gift box, display box
Item number: SP001, SP012, SP013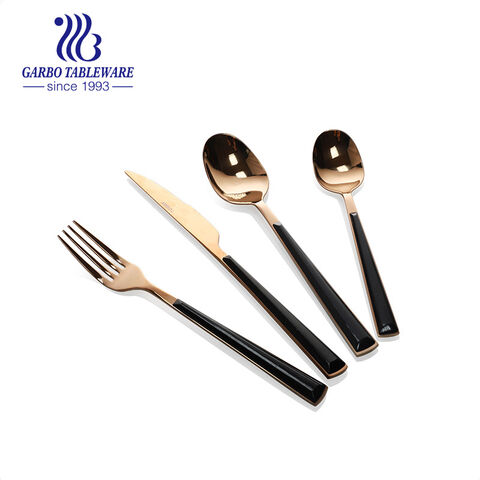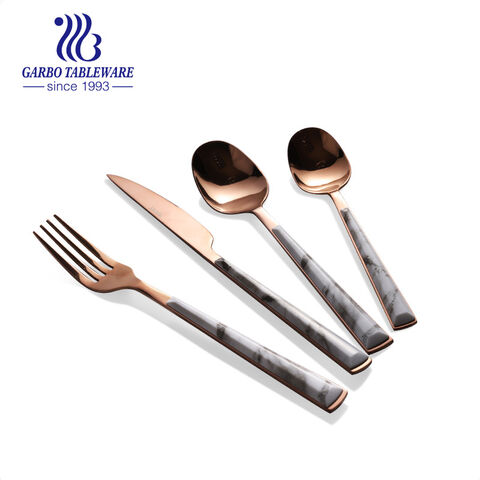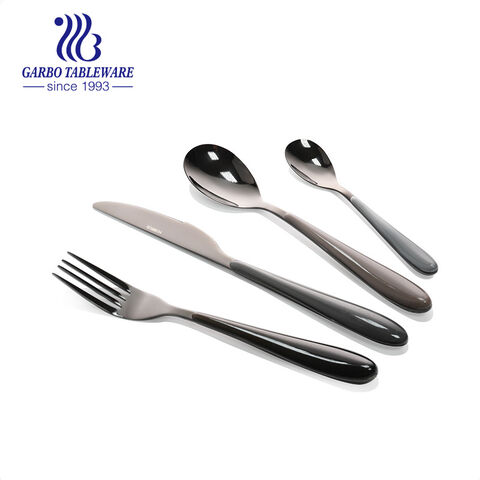 Top 3: DIY wooden handle stainless steel cutlery collection
Many young people are love to do DIY items. We start one collection with small MOQ and accept customer to do DIY in handle. Handles are made from wood; you can print logo or put some emoji on the handle. And the model of spoon, fork and knife will be different from the classic one. The spoon maybe in square shape, knife will be in irregular triangle shape. It is also suitable for children because some of them are in mini size.
Dishwasher safe & food grade safe
Packing way: gift box, display box
Item number: SW001, SW002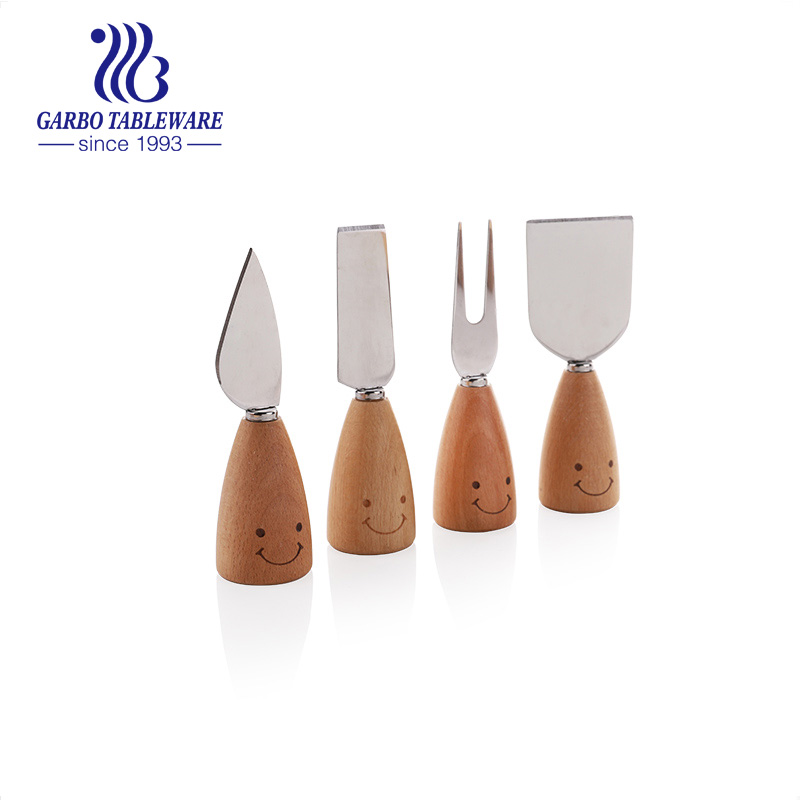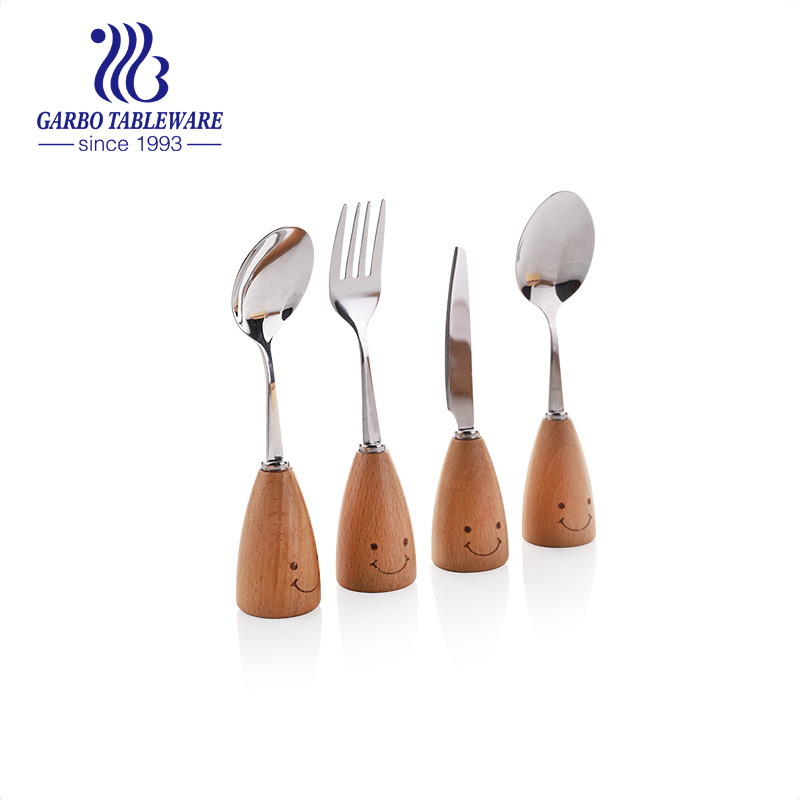 We also have many other normal forks and spoons, made from solid 18/0 stainless steel material, packed in bulk pack or PET stand box or card park. More details please kindly check from our website.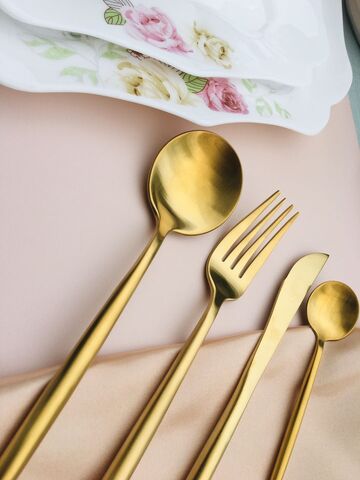 Garbo insists on the corporate mission of "Tableware makes life better", and constantly optimizes production management standards and market development strategies in order to provide better products and services to all the customers!