Pulished on Mar. 22, 2019
With more than thirty million revenue during 2018, garbo glassware goods already reach almost all over the world, now we have and conclusion which are the best sales items during this glassware, to give you some guidance when import glassware from Garbo.

1) 11OZ whiskey glass tumbler (Double old fashion)
These 11oz whiskey tumblers no double the best sale items during 2018. So far We already have over 40 designs for double old fashion cup and reach the market including India, Europe, American, and other markets. The biggest advantage of these whiskey cups design comes from Europe, and also add some new element by our design team, that made these designs looks classic and new. But automatic produce in China is really low down their cost when compared with the Europe handmade crystal products, the price is really very competitive, And one more, these cups you can match the same design whiskey bottle or ice bucket as a set. This will give your end consumer really experience for drinking whiskey. If you buy this product. We can also provide customized Design services, this will make your product more competitive in your market.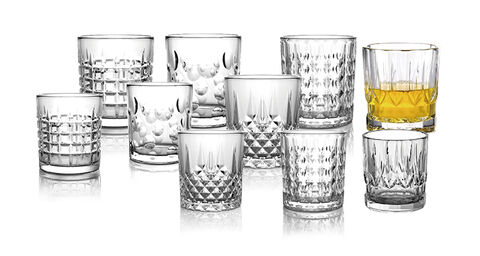 2)Football shape glass mug
The second one we should introduce is football shape mug. The shape of this mug likes a football, so it's very interesting to give the consumer the feeling like holding a ball in hand when drinking. This mug the shape is the round bottom and make the capacity is very large, and the weight is very light, this makes the price very cheap. At present, many brands are used this football mug for promotion. Like Coca-Cola and also some famous milk brands.Beer brand. From 2016 to 2018. this mug already sold more than 10 million pcs to Asia market. So if you need cheaper mugs for promotion. This football cup may be your best choice.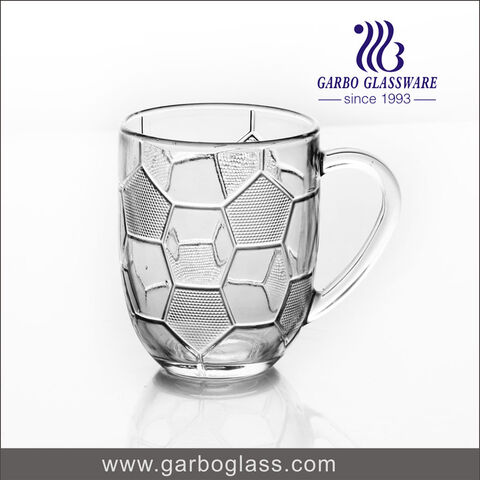 3) 5 pcs stackable bowl set with
5 pcs stackable bowl set, is the most classic style. we have a round shape and square shape, and the round shape is most classic and the cheapest model. It's also the best sale item. This set of bowls comes in five different sizes, they can be stackable when package. So whether for a promotional product or daily use, these bowl set is very convenient when using. there are many different color lid such as red, orange, blue, green, yellow for choosing. The sale point is you can customized design on the bowl and also the lid. The strongest part of this bowl set is that it has no market restrictions. Whether you are European or American. South America or Asia, it can also be said that this is one of the most popular products.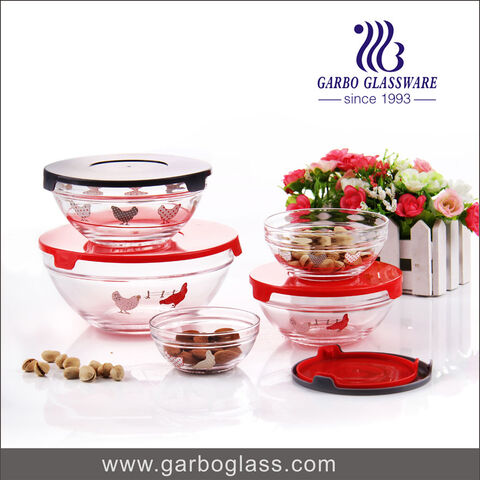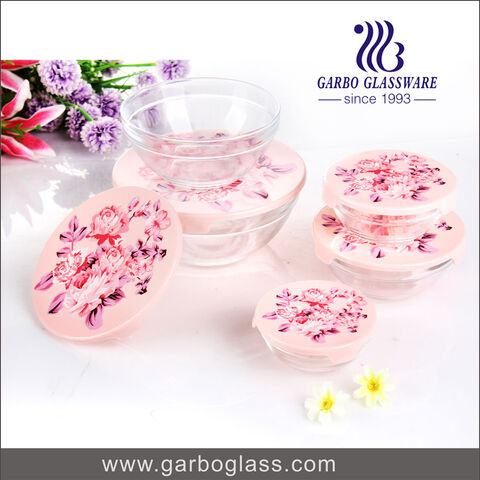 4) 10 oz high ball juice tumbler
Why do you think a cup is so simple will become top 10 best sale products. That's because it's simple, universal use all over the world, the biggest advantage is that this cup is a very cheap price. So no matter which country the consumer is, they can be used for daily life. At present, most of these cups sales in the supermarket. If you're a supermarket product. You can start with this cup with a very low budget.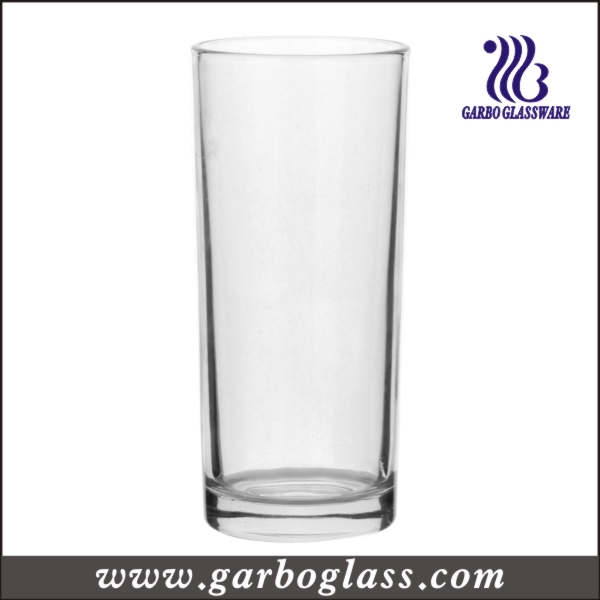 5) 12OZ vaso limonero (12oz lemon glass cup)
This lemon glass in Spanish is vaso limoero, it was south American factory production model. With the improvement of quality requirements. Many importers choose to import from China. China's quality will be slightly better. This cup is very popular in South American countries, local people used it as a candle holder. Used in daily prayers or meditation, they can also use for drinking juice, lemonade is also no problem. So if you're a South American country you can choose to import this cup from China.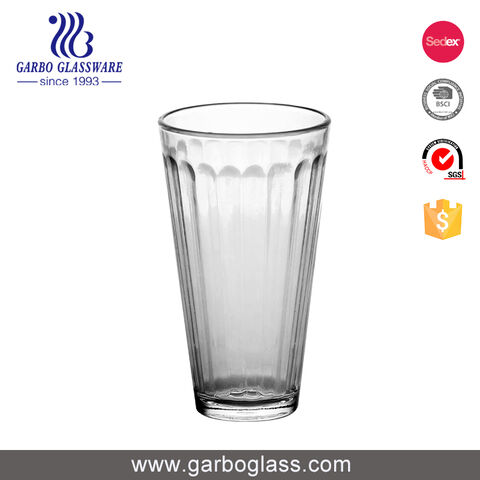 6)Mother's day gift glass mug
Mother's days gift glass mug, this is the best one sold in our festival promotion items. the mug shape is the most normal and classic mug, the customized with mother's day gift element, such as rose, carnations, and ect, then pack in 1 color gift box, that will be a very nice gift for mother's day's gift promotion. During the year of 2018, we had export more than 40 containers of this mug to South American, if you are planning for the gift promotion, this mug is your best choice.
7) 7 pcs salad bowl set.
This salad bowl combines with 7 pcs glass bowls. One big bowl and six small bowls. There are four different designs for choosing, roses. Sunflowers. morning glory and lily flower design. these four designs can be produced at the same time. you can also spray color process on the bowl, this will make the flowers look more beautiful. and more suitable for gift promotion. Right now, we are designing new bowl set and display in the coming 125th canton fair!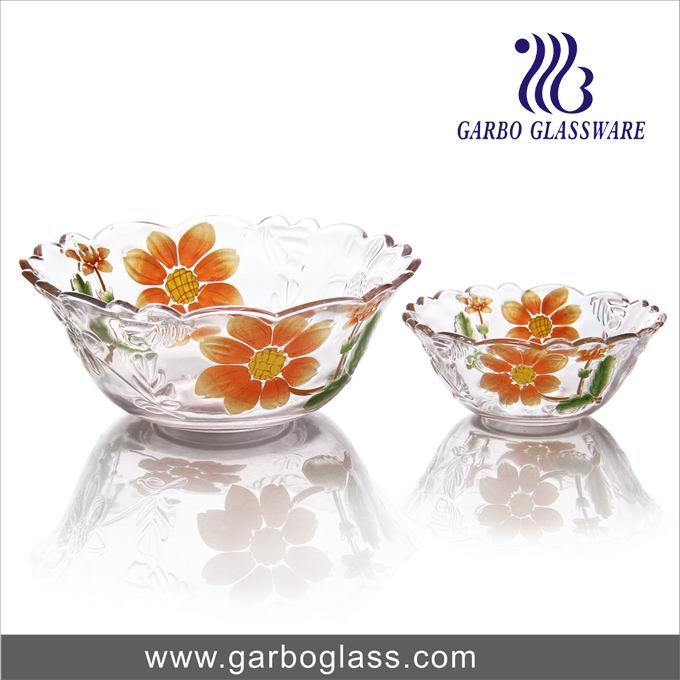 8) Glass teapot
This teapot is a machine blown product. With plastic handle and lid. and tea container inside is made of stainless steel. This product is best for drinking tea. It can withstand high temperature, even boiling water won't break it. This teapot can be customized design by pattern or logo. there are also different size for choosing. Garbo usually has these teapots in stock which can accept low MOQ. They are now very popular in Europe and America. Russia and other regions, so you can start with your own design.
9)The fish scale series
The fish scale series is one of the most popular from 17 to 18 years. This series of scales is designed to look like the scales of a fish. It was originally designed on an 8 oz teacup. when slowly becoming popular, these designs required to put on other models, like a jug, teacup, plates, So if you're going to start a series of products, you can choose to start with the popular series. We also have other more new and beautiful series design, if you want to know, please don't hesitate to contact garbo team.
10) 8OZ glass tea mugs series
8 oz tea mugs series, these mug is small and light, they are very perfect for drinking tea. at present, we already have over 30 designs. You can choose 4 to 8 items from then, to test whether your customers like it. The main market of this mug is Asia, the middle east. Regions such as Europe. So it is also a very popular product.
There thousand of glass models in garbo glass, if you need to import glassware from China, you can easy to contact with us!