Pulished on May. 23, 2019
4tips to choose the glass vase
When buying a vase, it is difficult to choose. Do you want to buy a bigger one or a bigger one at the bottom? Glass or iron? These choices often upset us. It is easier to see changes in water quality and to better understand the state of plants. The root of the flower is also the beautiful part, sometimes we can enjoy it better. Plastic containers are less recommended, easily breeding bacteria, causing plant decay and widespread infection. Iron, pottery containers are also a good choice, suitable for specific space decoration, but not as much as glass vase.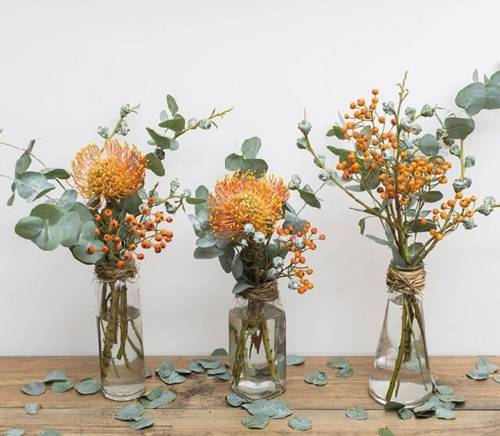 Here are 4tips to choose the glass vase as below
1. Big belly bottle
Small spherical vase, commonly known as large belly vase, it is very suitable for flower bouquet display. Advantages: it does not affect the flowers at the bottom of the bouquet and supplies the maximum volume of the bouquet. This kind of vase is often "short", suitable for placing in the desk, dining table, coffee table and other not too high position, can see the whole picture of the plant very well. Disadvantages: not suitable for too tall flowers, such as lilies, or long linear flowers, such as plum, violets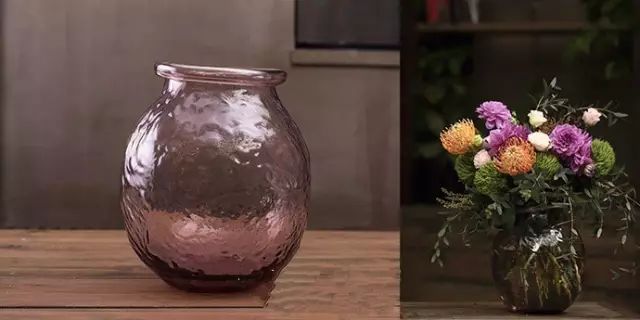 2. Straight cylinder vase
As the name implies, straight cylinders, our most common shapes. There have also been a lot of changes in recent years, and more styles and colors have become. Suitable to place in Xuanguan, front desk, bedroom, study lamp position. Advantage:100 times, don't think about it. 2. Large volume and sufficient water supply. 3. Easy to take care of. Disadvantages:The straight tube is generally relatively high, so it is not suitable for the position of parallel sight, and the overall appearance of flower bundle is not visible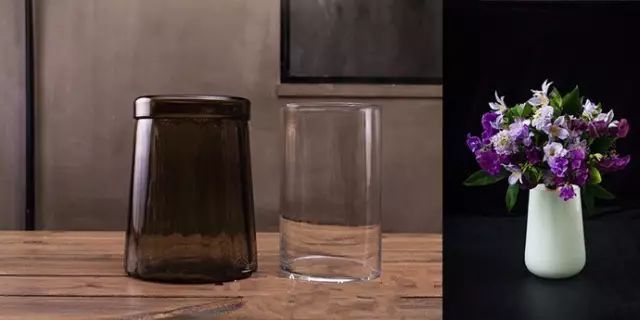 3. Slender cylinder vase
Slender round pass in furniture shop more, the vase in the picture can be purchased in Ikea cupboard supplies area, is a kitchen bottle is not a vase. When we choose containers, we do not need to buy too many containers themselves, as long as they are suitable for home, the price is reasonable to buy home decisively. Advantages: suitable for simple placement of a few flowers, easy to collect. Fresh and simple. Disadvantages: do not put too many flowers, limited volume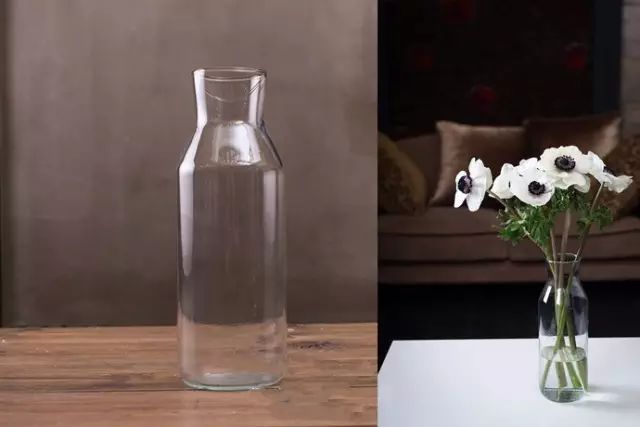 4. Waist vase
Waistband vase mainly refers to the bottom volume of the vase is large enough, in the open position "waistband", more suitable for placing in the dining table, porch, front desk, desk, Compared with several other functional reasons, the display position will be greatly increased. Advantages: 1, large volume. 2. Easy to carry. 3, the reason for the waist, many flowers can be better fixed and presented. Disadvantages: it is difficult to clean up the internal dirt. It needs to be taken care of.