Pulished on May. 24, 2019
How to make the most popular mason jar salad
If you like old-fashioned American movies, this glass jar can be very familiar. They are full place in American families kitchen during the 20th century. Any food such as fruit, jam, a pickle that needs to be stored can be stuffed into these glass jar. This famous and popular jar is Mason jar.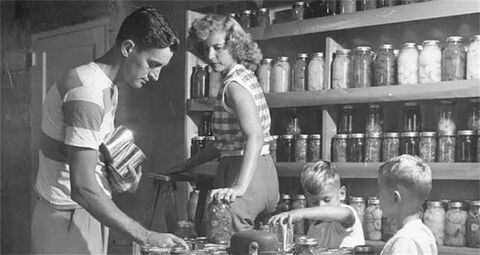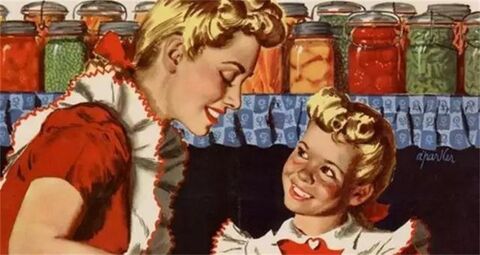 Mason jar was born in the late 19th century. Which was invented by John L. Mason in the year 1858, This jar was a perfect solution to the problem of pickling and preserving food. The original type is glass bottle with a screw seal lid, it was favored by many people when it was born. This bottle is excellent tightness, when the lid screw, the bottle inside is air-tight. This can prolong the life of food. The transparent bottle body can see the situation of food inside, the most important, it's very beautiful.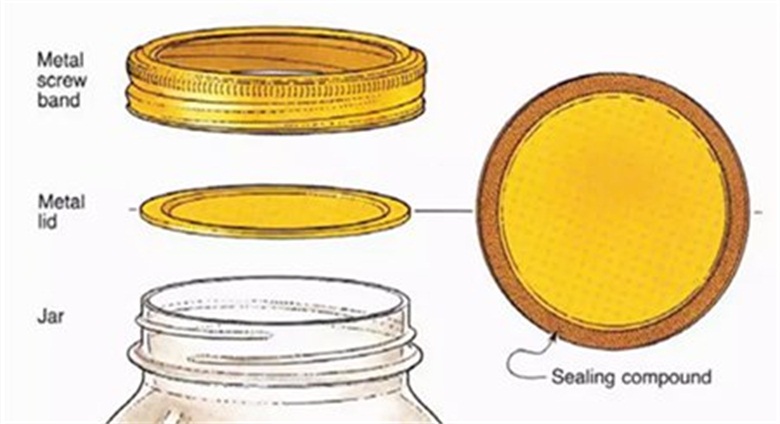 With these Characteristics, this mason jar is popular all the time for hundreds of years. It's classic! Along with development, there are many design and style for this jar now. It can be used not only to make canned fruit. It can also be used to make mousse, dessert, cold drink, and breakfast. You can even put flowers in bottles to make decorations. A small bottle full of infinite imagination And make your life beautiful. Fashionista in recent years, they make any kind of food, salad, and drinks with this jar, and take photos and show in there social blog, such as instagram, so this jar also becomes the most popular star as and ins style.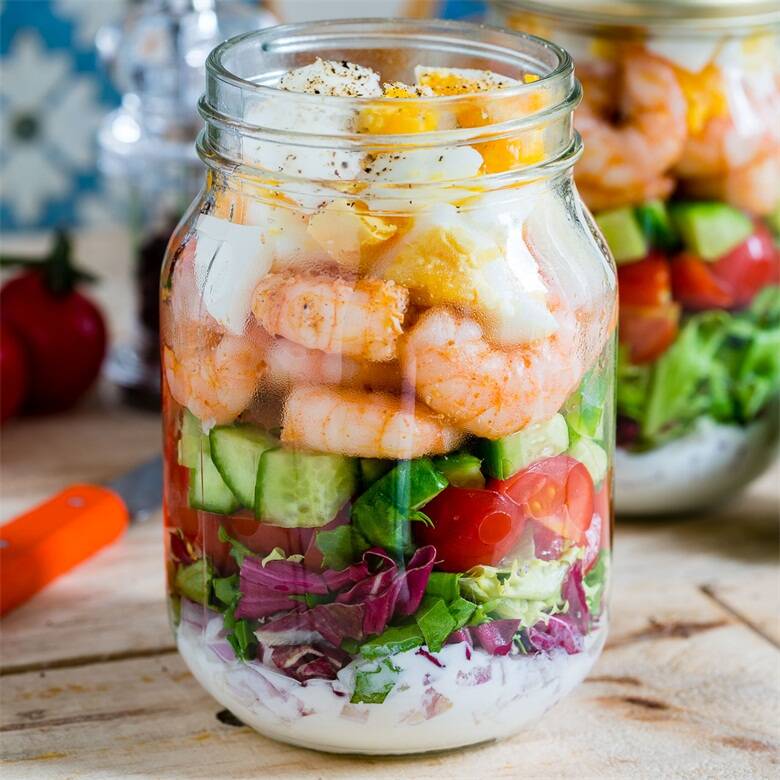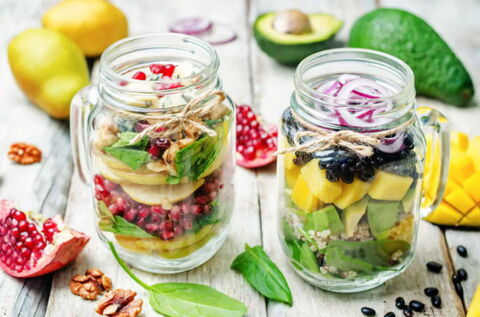 Here below we introduce how to make this popular of Mason jar salad. Use mason jars for salad, not only delicious, and also very beautiful.
The secret for Mason jar salad is the stack layer. Start at the bottom. For the first layer, to put salad jam and cereal, for a 4 pins mason jar, put 3-4 teaspoons of salad jam on each layer, and for small size jar, just put 2 teaspoon salad jam is OK. You can choose to put onions at the bottom. With server layers salad jam it will dilute the stimulating flavor of the onion.
The 2nd layer. Place ingredients that can stand soaking and taste hard. Like carrots and cucumbers, Sweet pepper beans, etc.
The 3rd layer. Put vegetables and mushrooms. Potatoes, corn, onions, broccoli, etc. The closer and tighter between each layer, the better the fresh for the salad.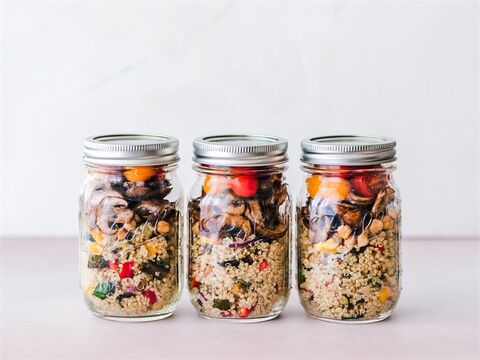 The 4th layer. put protein. Like meat, egg, cheese, nuts, etc.
The 5th layer you can decorate with green leaves like mint leaf and cheese as you like.
The last layer on top of the sala with cheese and green leaves. This can be a moisture-proof role. Keep the whole salad from getting wet. If you like nuts you can also add at the end.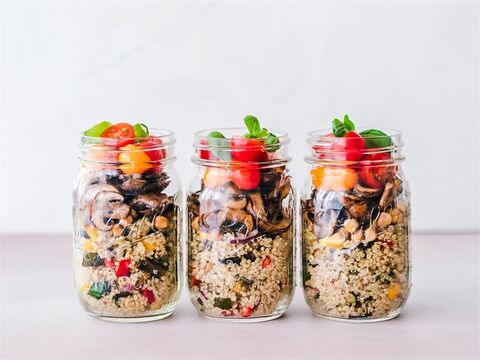 Some important tips:
The first thing to do is to sterilize the glass jar at high temperature. To avoid breeding of bacteria will reduce the shelf life of food. Second is vegetables. The water on the leaves must be dried. You can dry it with a kitchen napkin. Otherwise, it will perishable easily.
Then for salad juice, you can ready first then place on the bottom of the jar. Then put on the food which is not easy to be blistered. Like carrots. You can also mix with salad juice when you eat. Last but not least, except for food that can be eaten raw. The rest should be boiled. This can greatly reduce the content of nitrite, and good for your health.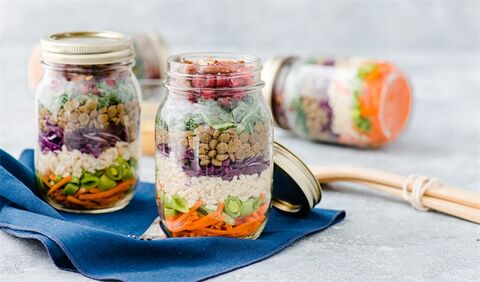 Here we also suggest several kinds of mason jar popular for storage the salad.
1)Double mason jar
If you want to share the salad with your lover, this double mason jar is your best choice to show your love.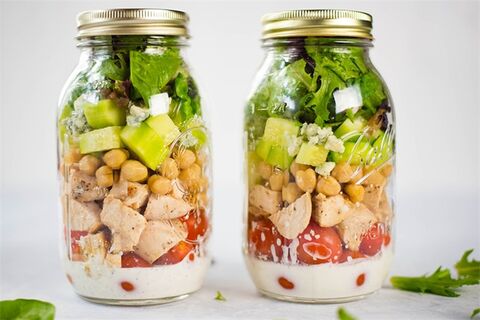 2)Classic big mouth fruit mason jar.
If you like the classic style, this big mouth mason jar is the best for you to make all kinds of vegetable and fruit salad, the classic screw lid with the clear and transparent body, this jar can be an amazing art for your life.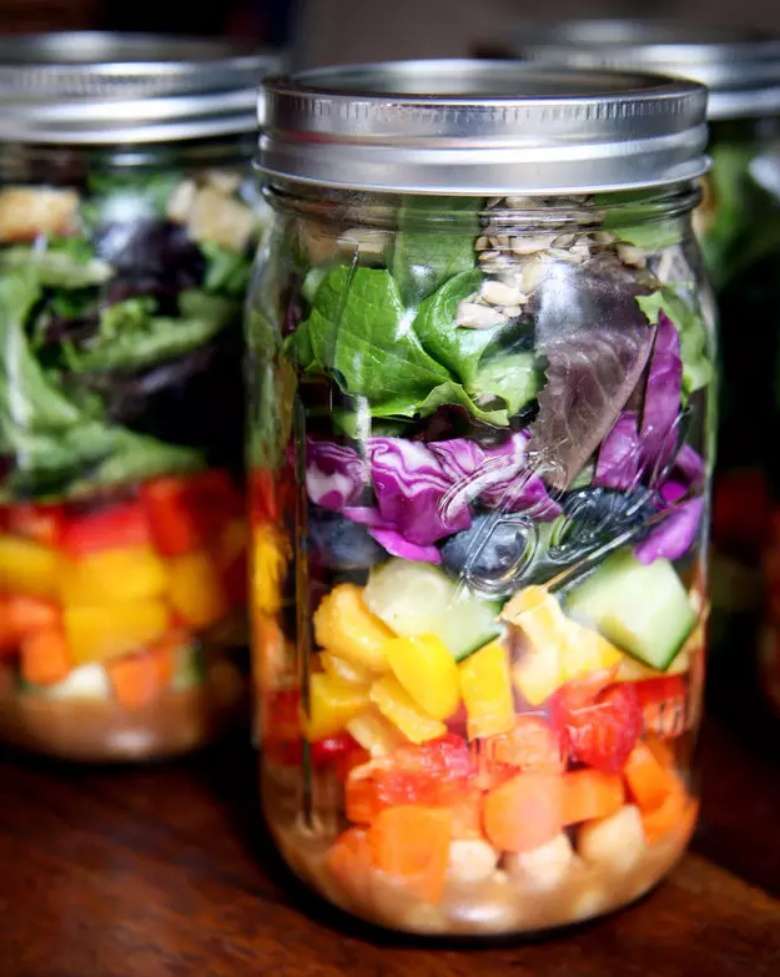 3)Changing color Mason bottle.
This gradually changes color mason jar is very fashion, when you making juice and hold in the hand, it fell like to hold bartenders work.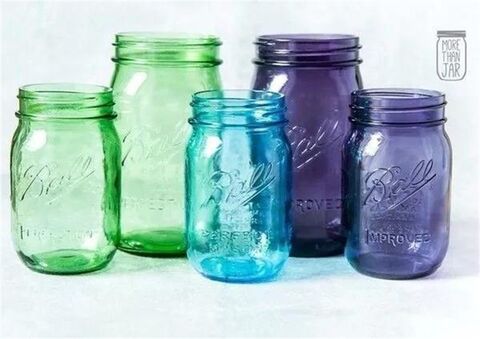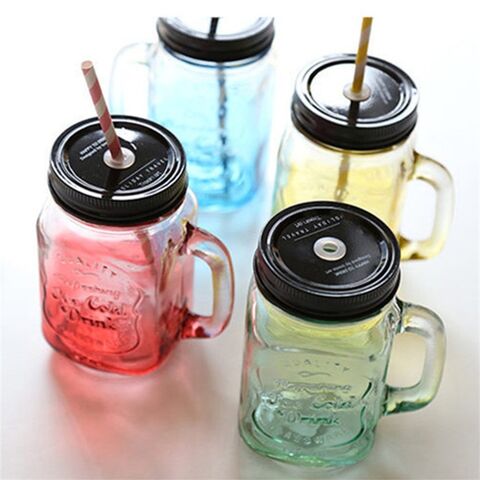 And our company, who are manufacturer all kinds of a mason jar, you can feel easy to contact us, there are many styles of mason jar ready for your choice.