Pulished on Feb. 03, 2020
There is nothing better than serving yourself a whisky after a busy day, especially a single malt whisky. If you taste your favorite whisky, using a professional tasting cup will definitely feel better than using a milk cup or a soda cup. A good cup will bring a lot of bonus, both in mood and taste experience.
Just as professionals always favor professional tools, every whisky lover should have a set of special cups. If you already have some, then what we introduce below can still be used as a gift for yourself in the future. Let's begin today's wine cup appreciation tour.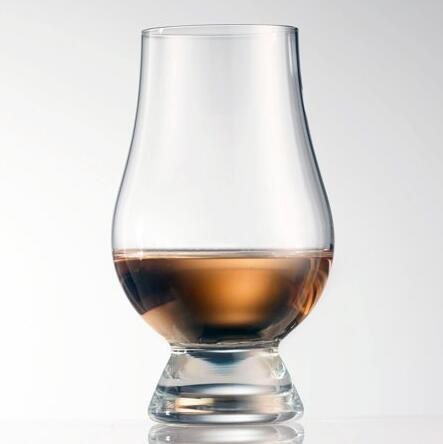 Glencairn whisky cup
It is often regarded as the best whisky tasting glass. Every whisky bar has at least a dozen of such glasses. If you look carefully, you can't find one with less logo, but the price is much higher.
The standard glencairn whisky cup has a short base and a tulip cup body, which can gather the aroma at the cup mouth when tasting. This kind of cup has been sold well for more than 10 years and is still very popular. It has won many awards in design and can be said to be the most successful whisky tasting cup.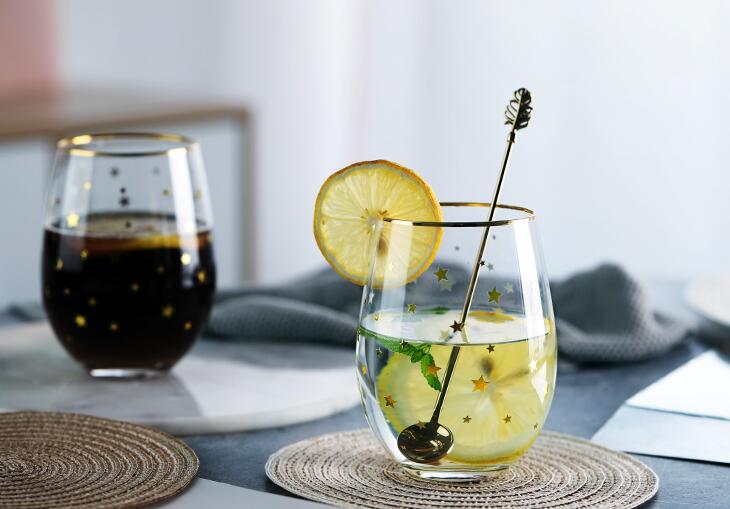 Star universe glass
The simple star universe glass depicts a golden age when people are intoxicated with money. In the spacious office full of the flavor of the times, everyone is rushing to have a drink. If you are a fan of this style, then you must be very familiar with the glass style of Phnom Penh high-color value cup. Whether it is gilding on the cup mouth or the bright effect created by cutting, you can appreciate Don Drapers and the end of their era when tasting whisky.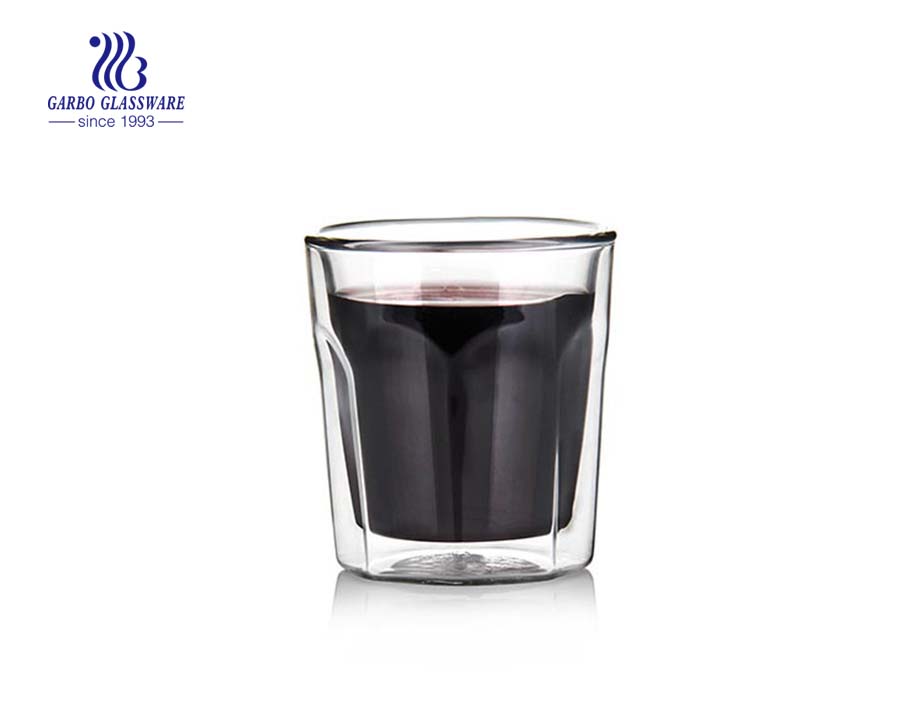 4oz Rock style pyrex glass
4oz Rock style pyrex glass has successfully raised funds and is now ready to order. This double-layer cup can make whisky look more textured and its irregular surface is more suitable for playing with, like amber flowing in a primitive stone.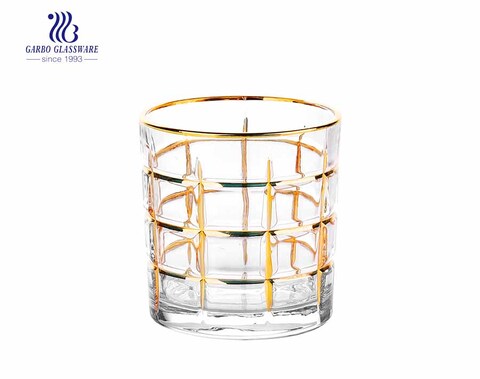 Vintage Whiskey Glass with Gold Rim
It is also a cup body made up of irregular sections, but this cup will make the liquor look sharp and more powerful. If you not only like whisky, but also happen to be a fan of "blade runner", then you must not miss this cup. In particular, "Blade Runner 2049" will be released this year. Let's have a drink to celebrate.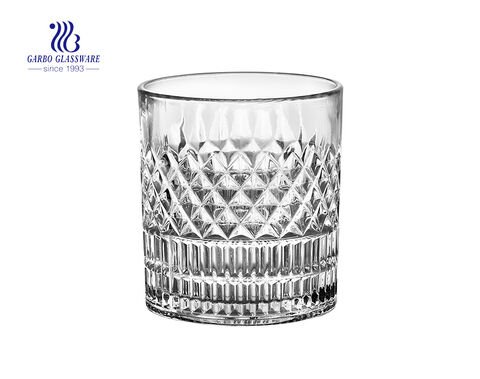 Europe style hot selling glass whiskey
After more than 20 years of hard work in the industry, Garbo Glassware knows how to make the best whisky glass. Especially his medium whisky glass is the perfect choice for drinking whisky on ice. At the same time, it supports the customization of the cup bottom. You can add your favorite symbols according to your choice, such as fireworks, stripes, bones, etc.-perfect embodiment of middle-class taste.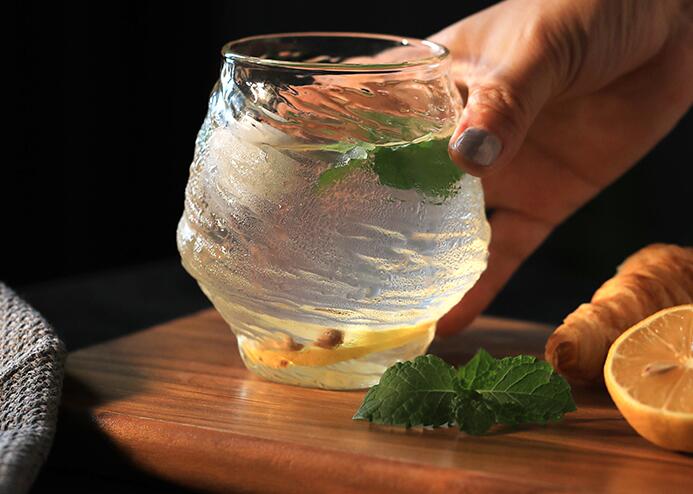 Hammer pattern whisky glass
The unique oblique hammer texture created purely by hand makes itself concave and convex, three-dimensional and lustrous. It shines brightly under the sunshine and can bring a very comfortable tactile feel when holding the cup. The capacity of 11OZ is not too small, it is just a unique three-dimensional shape, full of high-grade and lifelike twill texture, giving the drinks in the cup unique fluidity. Wine tasting has become a matter full of artistic feeling. This design can make the cup warm up faster by grasping, and make whisky emit strong fragrance through the large cup mouth.