Pulished on Sep. 23, 2021
Hi everyone, how are you doing these days? hope everything is fine. In this article today, I want to re-introduce GARBO's company structure, which mainly includes 2 office areas, 6 sample rooms, etc.
The first is the office area of GARBO. As shown in the figure below, our office area is divided into two parts, one is the documentary department, the design department, and the financial department. The second part is the business department and the purchasing department. I believe you should be able to see that our office area is already very large, and there are already 60 people working in the office area. At the same time, you can also know that we are able to provide professional services to customers. From the beginning of the business department, we can provide you with professional and basic communication services, and at the same time cooperate with the procurement department to provide you with the most high-quality and low-cost products. The second is the design department, to provide you with professional graphic design and modeling design, so as to achieve your requirements for packaging, color, and a certain customized style. The third is the documentary department. From your order to the shipment, our documentary department will provide you with real-time information to ensure delivery and shipment details. At the same time, we also have a 7-person QC department, distributed in different regions of China, to update the production progress in real time for you, and provide professional inspection services for your products.
The second is the sample room that I want to focus on. GARBO has developed from a sample room at the beginning to 6 sample rooms now. It is conceivable how much has passed, and at the same time we can see our efforts to provide customers with different products. 6 sample rooms, including ordinary glasses, bowls, saucers, vases, etc.; exquisite gift glass products, boron products, bottles and jars, white jade glass, ceramic tableware, stainless steel tableware and kitchen utensils. From these product categories, you can see that we are committed to providing you with a one-stop purchase of household items from daily small household products to complete sets of tableware and kitchen utensils. Next, I will give you one by one introduction.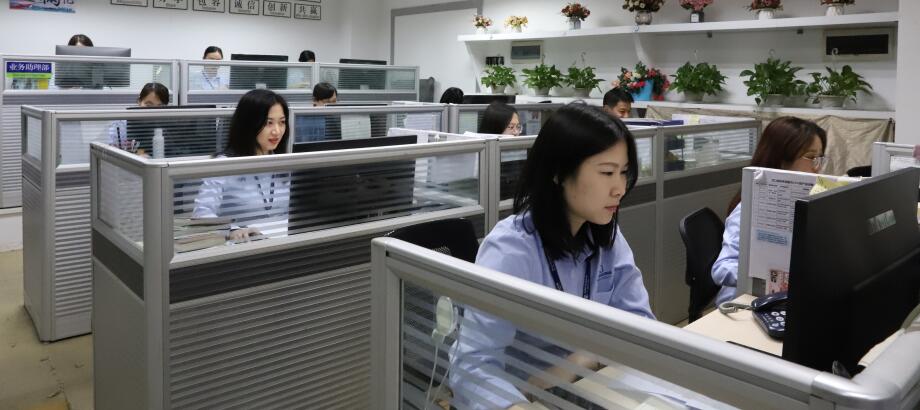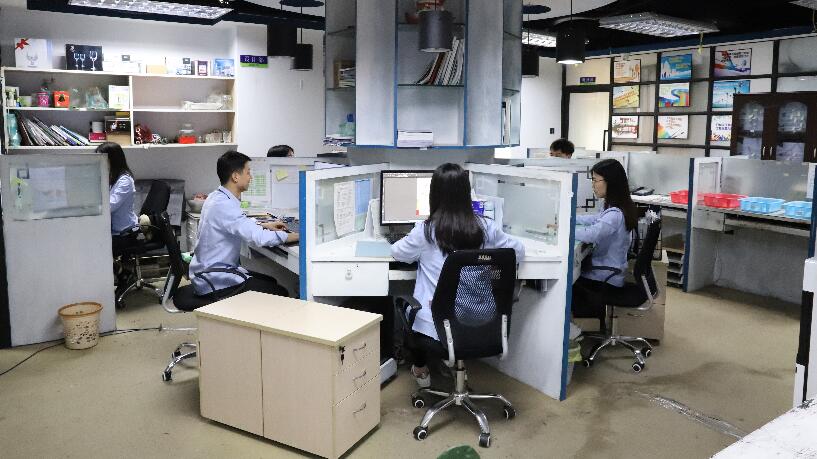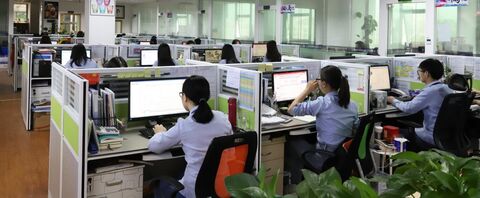 A. Stock sample room
There are different glass brands in China, and some of them are well-known in the world. And these brands will also keep some stock products. Our GARBO basically integrates the stock glass brands from all over the country, so as to provide customers with a variety of styles. At the same time, MOQ has no special requirements. A cabinet can accept 15- 20 different styles. If you are interested in stock products, please contact us for a stock catalog.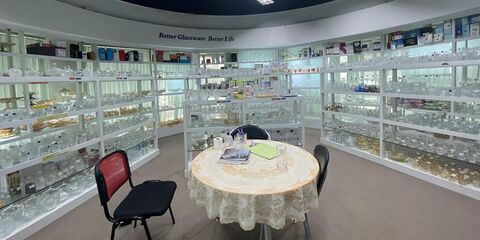 B. Basic daily use glassware
This sample room carries almost all styles of daily-use glass products, from small spirit glasses, to glass dishes, to large vases, etc. As long as you can think of daily glass products, you can basically find them here. I think there should be tens of thousands of samples in this sample room, because it is too big.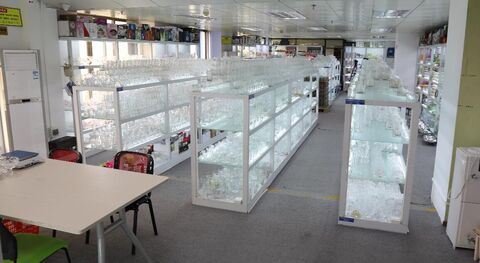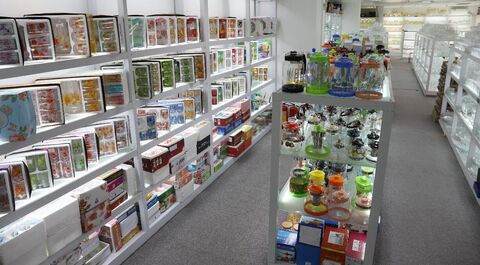 C. Gift Glassware
From my description, you can probably know what products are mainly placed in this sample room? Yes, it is the glass products in the gift direction, and also from the glass to the whisky decanter and so on. You can choose from different styles, I believe you can see the dazzling. Of course, if you have a product you want to customize, please contact us. As long as the MOQ reaches 1000-3000, we can basically do it for you.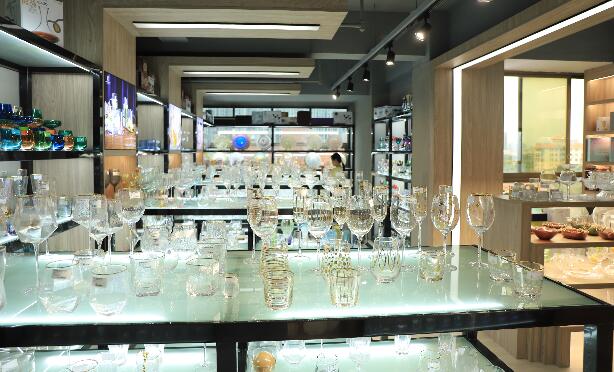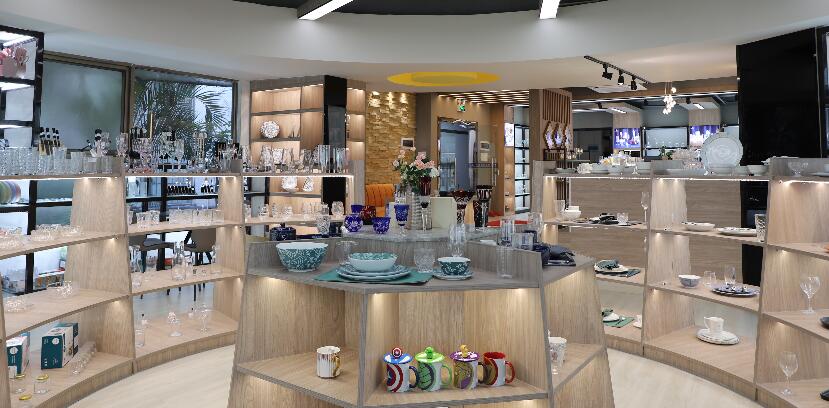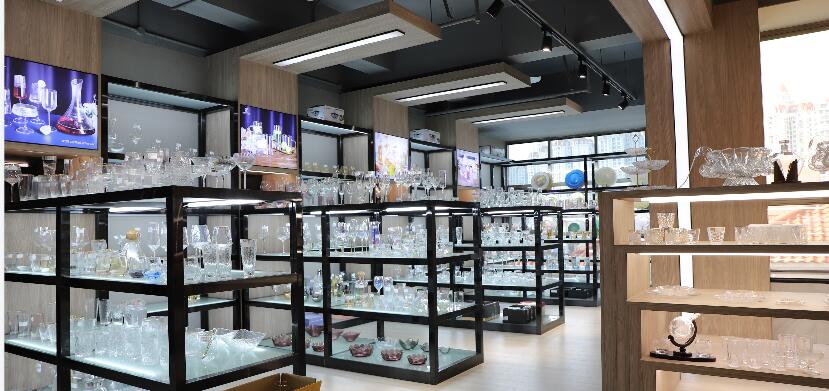 D. Borosilicate glassware and glass bottles, jars
This sample room contains pyrex lunch box, borosilicate double wall glass cups and jars, and some glass bottles and normal glass jars.
There are also so many different styles.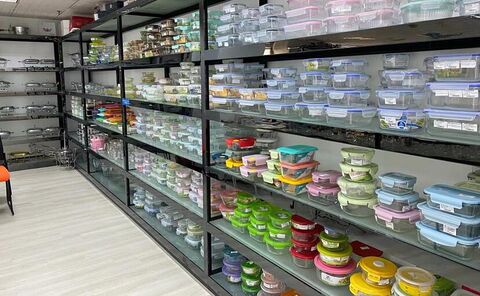 E. Opal glass dinnerware and porcelain dinnerware
The main thing in this sample room is dinnerware. If you are familiar with tableware, I believe you must have heard of opal glass dinnerware. Of course, porcelain dinnerware is the most basic. You can see that we have a lot of different designs and styles. If you want to see which products we have, please leave a message and ask for the catalog.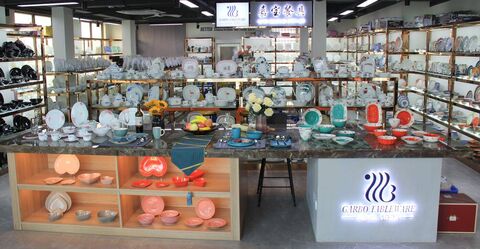 F. Stainless steel cutlery and kitchenware
The last one is our latest sample room, which mainly consists of stainless steel tableware and a small part of kitchen utensils.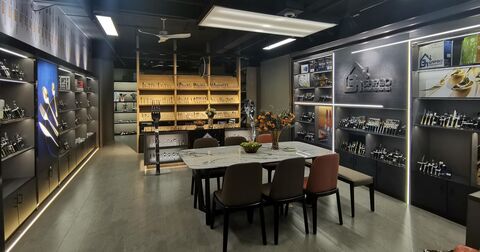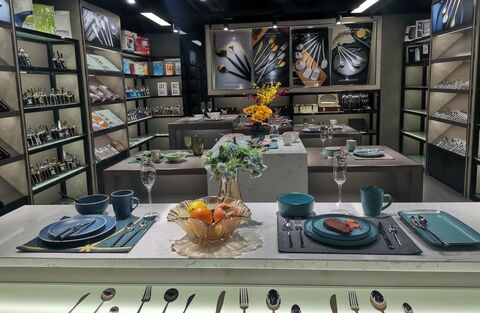 Okay, so far from the introduction, I believe you also have a general impression of our GARBO. The strength of our GARBO is conceivable to be able to provide you with professional services. If you are interested in our company, please send your inquiry to us.