Pulished on Sep. 22, 2021
The classic solid color ice cream cup is always a hot selling product in Garbo company and attract many customers to purchase them. The appearence of the cup is clear and colored, and we can also custom the pattern on the cup. The practice of the cup is not similar to the normal one. For this one we pour the color into the material before we put them into the mold, so the color will be very uniform after finish the products. Comparing with the spray one, this cup can touch the food directly and never do hard to human's health. What's more, with the development of time, this cup will never fade because the color is integrated with the glass material. The ice cream cup is very popular in Brazil, Chile, and other South American areas, Russian, Ukraine, and other European market and we always export about 80 containers every month and many customers have fixed order every four months.
The picture below is our solid color ice cream cup.
1.Ice cream glass cup: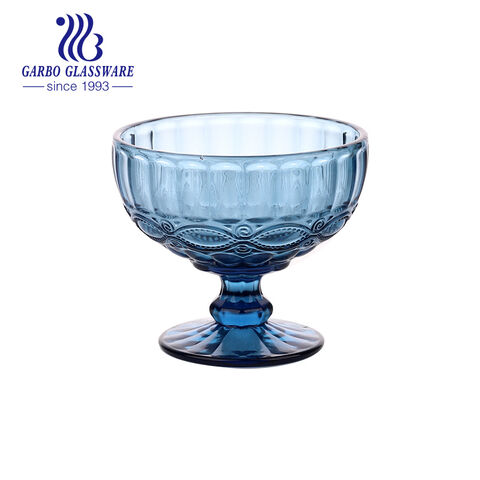 This ice cream cup, also named it necklace jewelry glass cup, was engraved the pattern on the cup like necklace, but it is smooth and transaparent inner, so you never worry about cleaning. Otherwise, you can use it for candy storage or wine drinking. If you don't like the blue one, we can custom the purple, green, grey or amber color for you. For the glass cup we always have stock for your trial order, and you can mix several color for a container.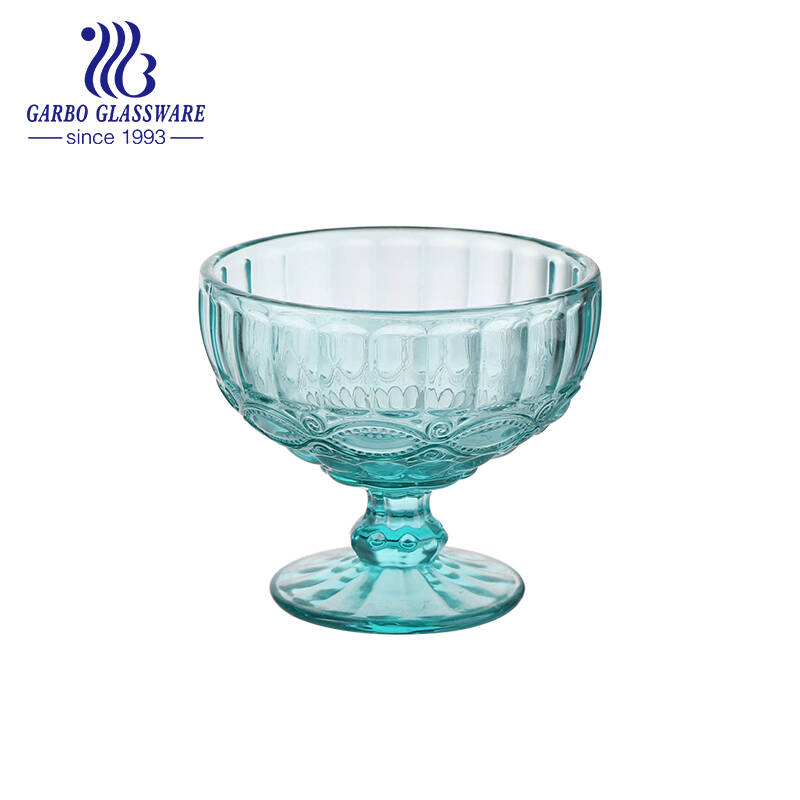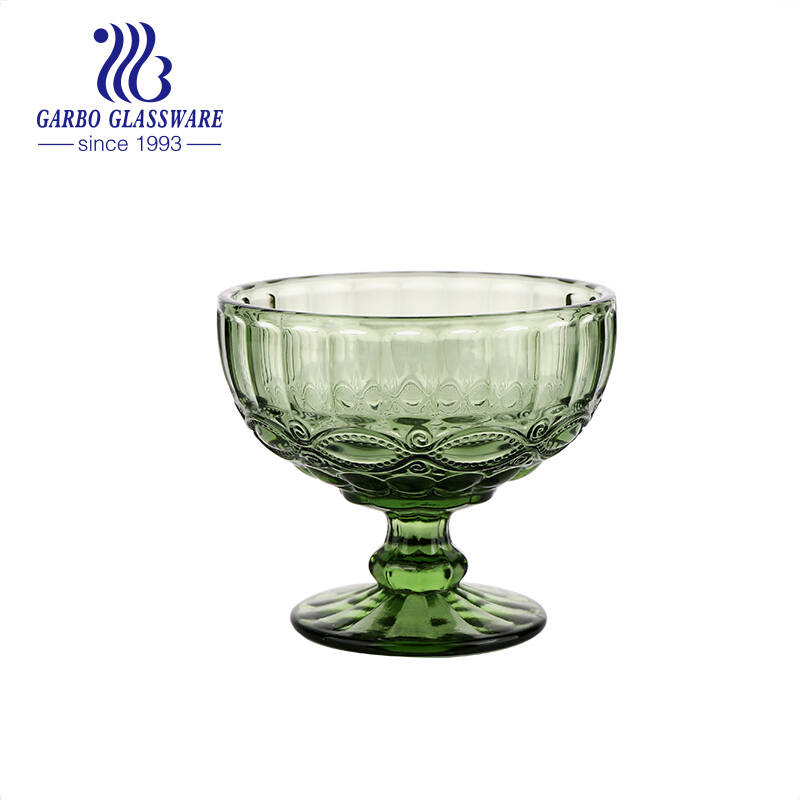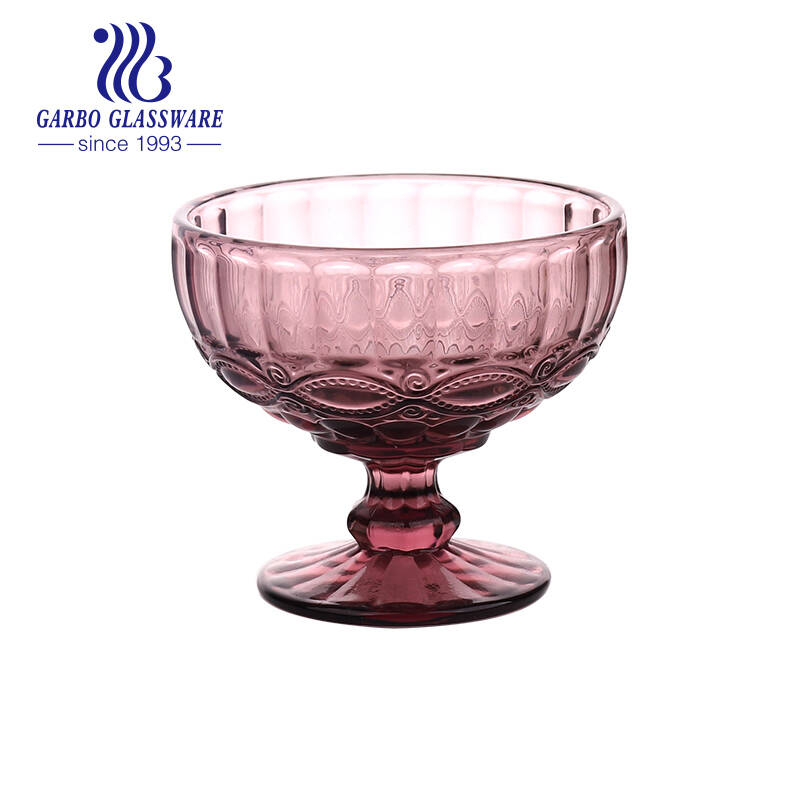 For the solid cup we also can custom different pattern for you if you have your own design. We can also have new design of ocean series, that means many ocean animal on the cup, or we can custom the diamond shape for you. We are factory, so that we can OEM all design to meet your requirement.
2. Glassware set:
For the solid color glass cup, we have comprehensive designs and aleady have sample in our show room. Some cups for water drinking, some glass cup for ice cream bowl and others for wine drinking goblet. It is a demand for the customer who wanna the whole set, which is suitable for home decor, party service and picnic party. And there is a pitcher for you to storage water or juice when you have a outdoor sport. If you have another design that you wanna add to the series, we can OEM&ODM for you.
3. Glass goblet: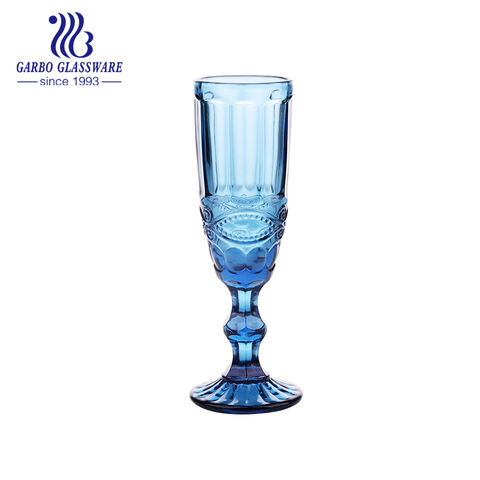 This is also one design in the series that I wanna introduce to you because it is popular for the wine and champagne in middle east market. We can sell the cup for you only with 6 pcs in a box and you can mix 3 colors in a container. If you are annoying about choosing gifts for your friend, this series is a perfer one that we can pack them in a gift box for you to send it to your leadership, parent or friends.
The design is a small part of our products. We also have super professional designers team, who always keep their eyes on the new fashion, to custom the new design every month for different country market. So that please just tell us which country you wanna ship to so that we can recomment the suitable design for you.