Pulished on Sep. 17, 2021
As a professional manufacturer for the opal glassware, recently we have very good selling for the black and white opal glassware small suit. Our clients keep repeat orders on these small suit items for they are good quality and with competitive price and popular among the department store, online shop and the supermarket.Hereby, we are very delighted to recommence you below small suit opal glassware set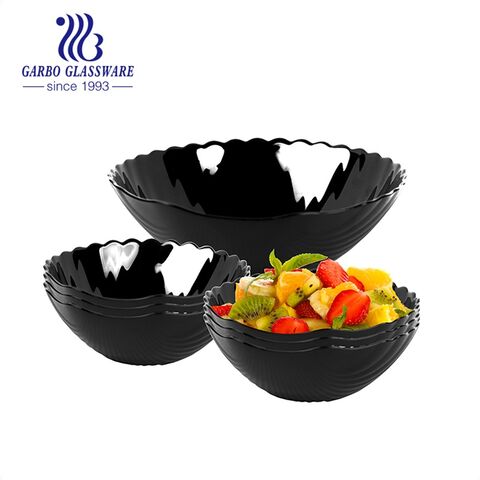 1)7pcs Leaf design opal glass bowl set (10.5" bowl x 1 pcs & 5.5" Bowl x 6pcs) There is the white or black colors for option.
2) 7pcs Spinning Shell design opal glass plate set(12" plate * 1 pcs& &8" plate x 6 pcs

3) 7pcs Spinning Shell design opal glass bowl set(8" bowl * 1 pcs& &5.5" bowl x 6 pcs, white or black color available.
6PCS Spinnig Leaf design 5.5" bowl set, white and black color.
4) 3PCS Spining Leaf design bowl set,with three different size bowl into this set conbination.
10.5" BOWL 1PC
8.5" BOWL 1PC
7" BOWL 1PC
5)2PCS Leaf Design 7" BOWL SET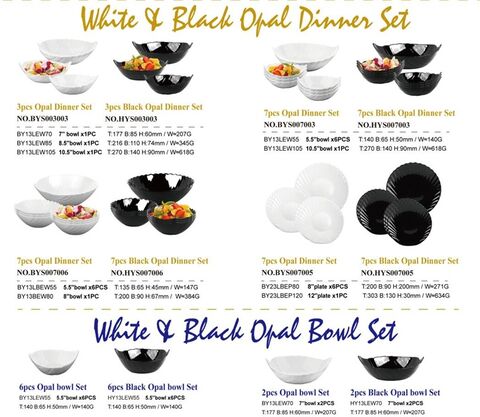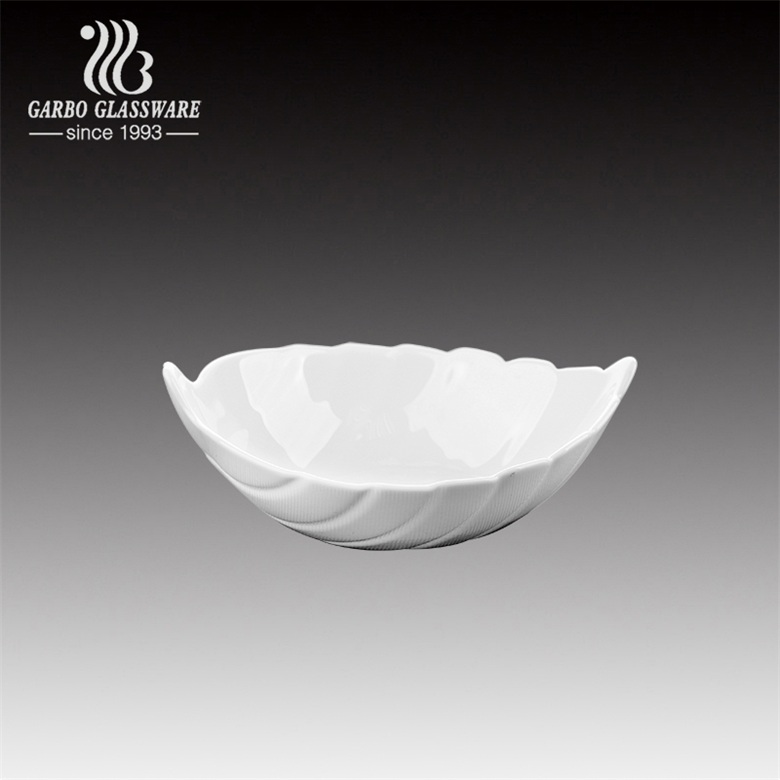 Our black and white color opal glassware with the food-grade raw material or the opal glassware raw material, we keep using the good quality raw material which can reach the food-grade contact standard. Now, opal glass can be made into white and black colors. The white and black won't fade out for its one part of the ingredient for opal glass.
Below is the main ingredient as below:
SiO2: ABOUT 70%-75%
AL2O3: ABOUT 10%-12%
CAO: ABOUT 2%-3%
NA2O: ABOUT 10%-12%
ZNO: ABOUT 2%-3.5%
HEATING TEMPERATURE: ABOVE 120 CENTIGRADE.
It is microwave-safe. It is healthy for daily use, holding the delicious food, water, juice...etc.You are just wondering about the MOQ for each set, MOQ 3000 sets are acceptable. It means that you can mix around 4-5 different suits into one container to save the sea freight.
About package:
Standard factory pack: brown box +color box. Below package of sample pictures for your reference
(Same items into one brown box+ different items into one color box)
In this packing way, each item was packed well inside the brown box. Each item can be separated and protected well with bubble paper during transportation and shipment. Thus, it really can help reduce the breakage.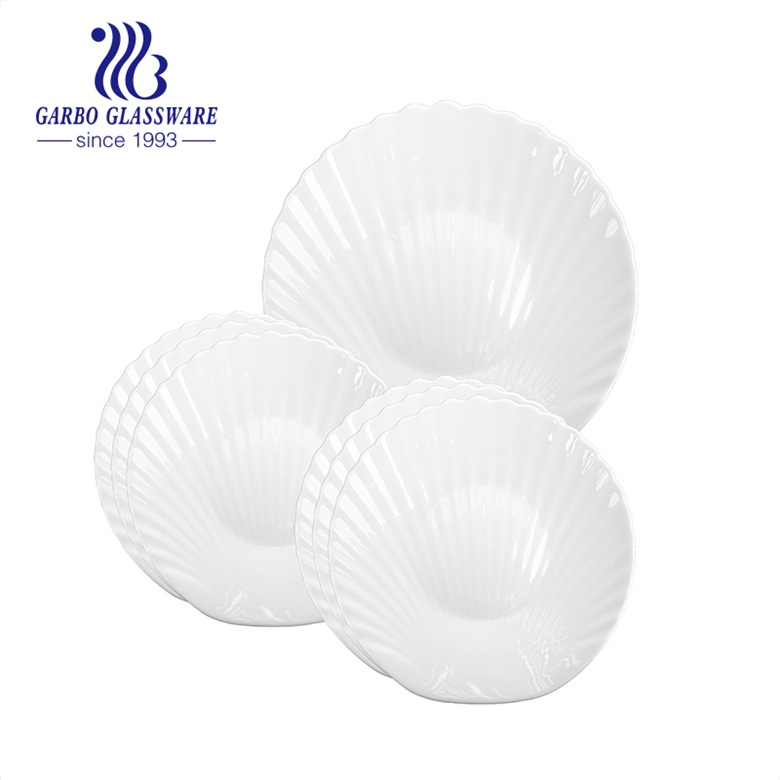 Opal glass plate and bowl can be added the attractive decals( or logo) as your demands.Your OEM designs decals or new demands for the opal glass are acceptable.
We have a professional design team to support you with the new designs for the decals, unique shape, or sizefor opal glassware products. Our design team always keep updating and developing the new decals almost each two weeks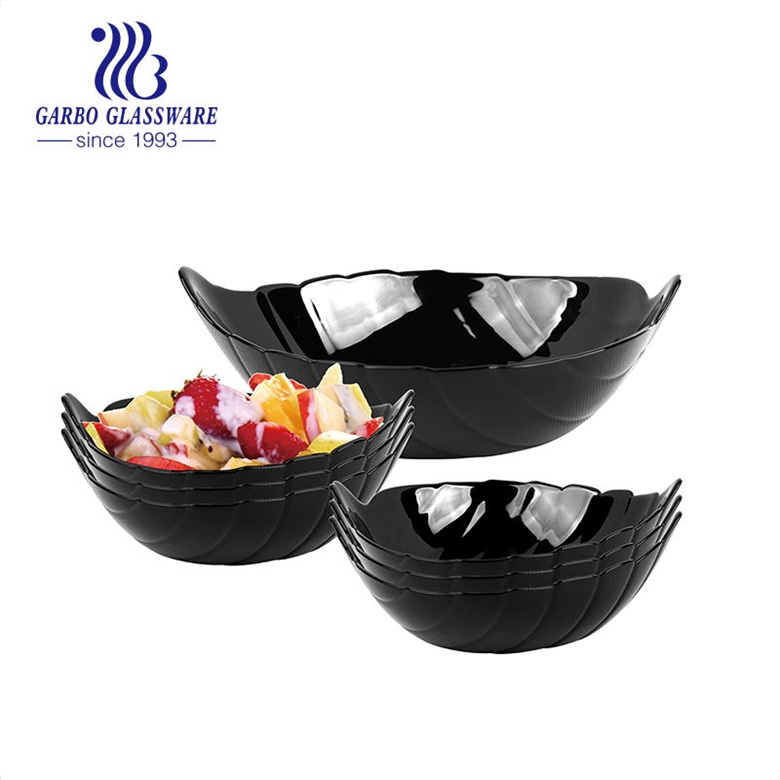 Fast lead time around 30-45 days if have stock in the warehouse. Usually, we will prepare the popular plain opal glass item in advance in our warehouse.
It takes only around 30-45 days to prepare the raw material for the package and adding customized decals logo and design like adding the golden rim or ion electroplating. In this way, we can save more time and finish the goods fastly and standardly.Thus our clients will repeat orders more quickly.