Pulished on Aug. 29, 2022
As we know that, the birth of a glass cup is made of many production processing. These production processes are: material melting, material cutting, machine press, fire polishing, cool, quality checking, packing and loading.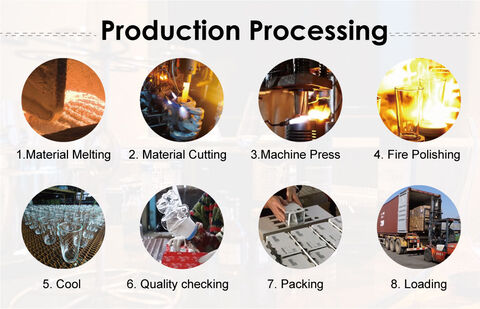 Garbo is the largest supplier in China in glassware for about 30 years. We are very proficient in the market for all over the world, and know the glass materials very well. Let me introduce the material types of daily glassware for you. In China, the main type of daily glassware are consist of soda lime glass, high borosilicate glass, tempered glass and some post-processing glass. Now, let me introduce their advantages and disadvantages one by one to you.
1. Soda lime glass
In our lives, highball water glass cups are necessary design at homes, restaurants and hotels, and engraved whiskey glasses are common in bars or office. Most of those glass cups are made of soda lime glass material. The following are the advantages for using soda lime glass:
First of all, the body and bottom of glass cups are very thick, high hardness and not easy to scratch. Secondly, soda lime glass is the cheapest material in glass, both price and quality are popular and acceptable for people. Finally, we use the healthy glass material that you can enjoy your dinner without any worries.
Of course, it also has disadvantage, it would be broken when it fall down.
Common types of soda lime glass products are: machine pressed cups, machine blowing cups, bottles and jars, glass pitcher, solid color glass cup and handmade exquisite products.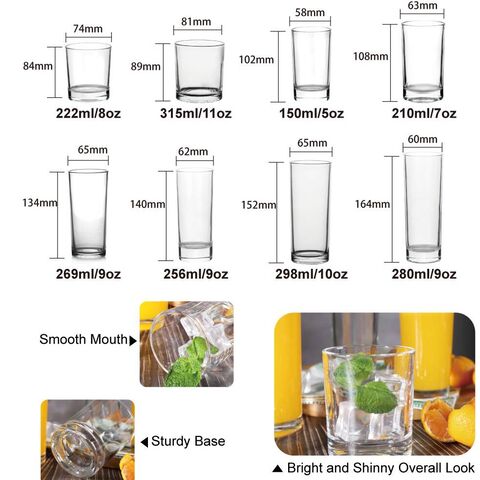 2. High borosilicate glass
High borosilicate glass (also named as hard glass), is made by conducting electricity at high temperatures, melting by heating inside the glass and processing by advanced production processes.
The high borosilicate glass is a special material with expansion rate, high temperature resistance, which is safe for Microwave and oven.
What's more, it is also more expensive than the soda lime one that we used them for lunch boxes, glass baking trays and some exquisite glass cup.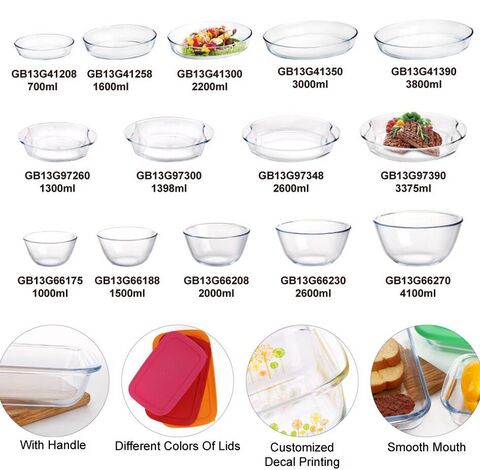 3. Tempered glass
Tempered glass has recently become a hot commodity because it is not easy to break and heat resistant. We know that the most important step to form the tempered glass is to cool the product quickly and evenly when the product is formed into the shape of a cup by high temperature. Making all molecular structures distributed evenly and more solid and strength.
The advantages of tempered glass is that the strength is several times higher than those ordinary material, the bending strength is also 3-5 times than those ordinary material, and the impact strength is 5-10 times than those ordinary material. Disadvantages of tempered glass is that the tempered glass can no longer be cut and processed, and the glass can only be processed to the required shape before tempering, and then tempered.
The common products in our life are glass handle cups.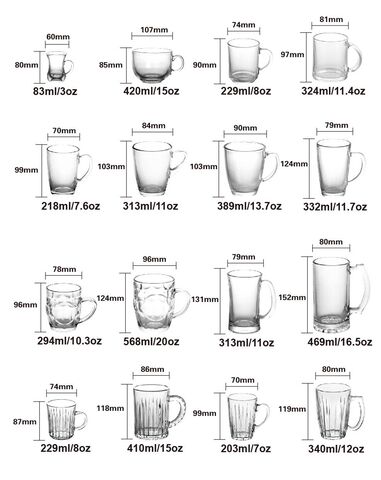 4. The post-processing of glass
In local supermarkets, we often see some special design or some post-processing glass products, such as colored glasses, decal glass cups with logo, or some products with laser on cup. In fact, these are traditional glass craftsmanship in China. We often do some post-processing on glassware to get the effect product we want.
Our common post-processing techniques are spraying color, electroplating, decal, laser, printing and etc..
The disadvantage of post-processing is more expensive and some are not healthy, like spraying color. But we will avoid the areas that contact with the mouth directly for spray color.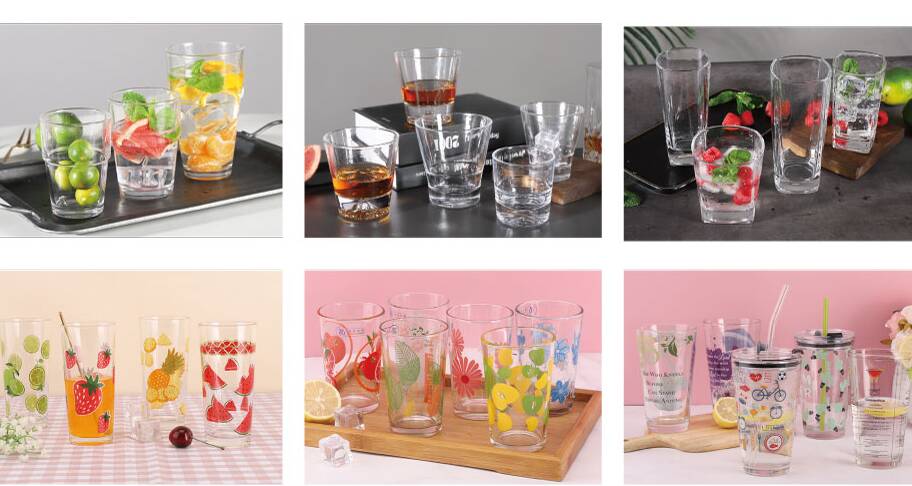 The distinction of materials may make you confuse, but if you have any questions about the glassware, please feel free to contact us. Garbo is the professional glassware supplier and we are the factory, I believe that our professional knowledge will become your reliable choice and your loyal and trustworthy partner in the future.