Pulished on Dec. 18, 2021
Brand new design whisky glass for this season
Recently we have launched at least 3 ranges of whisky glass cups for the coming New Year 2022, and our colleagues in Garbo Glassware have been busy with updating our new catalogues. Our designing department team could not travel the world to gain global trending elements like they used to due to the pandemic, but they were still connecting to every corner in the world from internet and global online trading fairs, which we had seen from the Autumn Show 2021 Birmingham UK, Household Show in Paris France, Istanbul Show in Turkey, Chicago Show in the US and others in Russia, Brazil etc. We could not make our steps to those markets we export to the most, but we did not stop our discoveries.
For this week, I'd like to present the whisky glasses that have gained many positive feedback and inquiries from worldwide buyers. The rotating whisky glass is the one come with the most reviews. The first part is our common machine press made tumbler with 3 similar embossing in a mixed mould set for massive production only, the second part is the handmade blown premium glass with small MOQ for high end market retail. Garbo Glassware launched both of them to cover as many market demands as possible, as we mainly ship our goods by container to wholesale/distributor/supermarket buyers but we've also received many inquiries from our website for a small quantity like dozens and hundreds.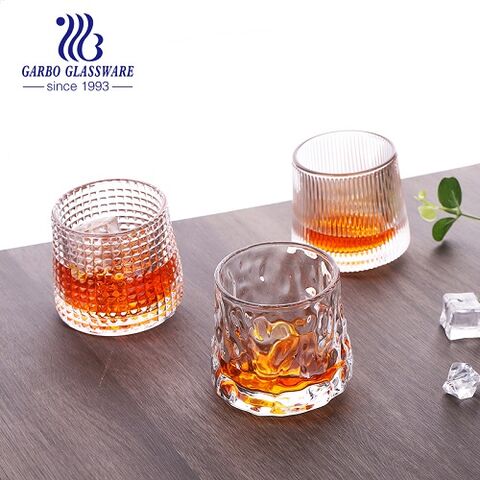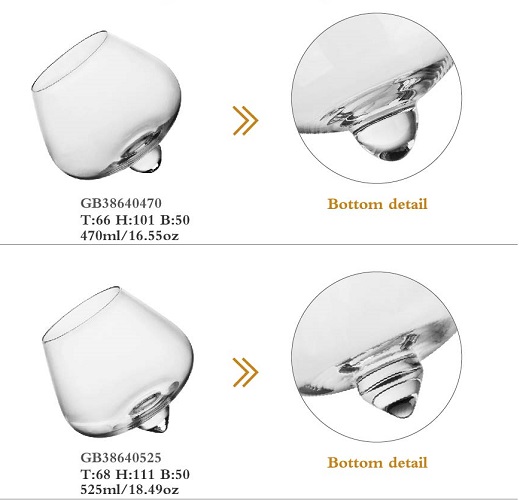 Thickened glass wall with elegant embossing designs on the outer glass wall where you can feel the details from every taste. The concept of this rotating glass is as simple as a ball shape bulged on the bottom, from which the glass tumbler does not stand like a usual cup yet not fall down being spun. Handmade whisky glass tumbler is obviously designed for high end market, therefore every detail of it is guaranteed to be the best, such as the transparency and laser cut edge on the rim.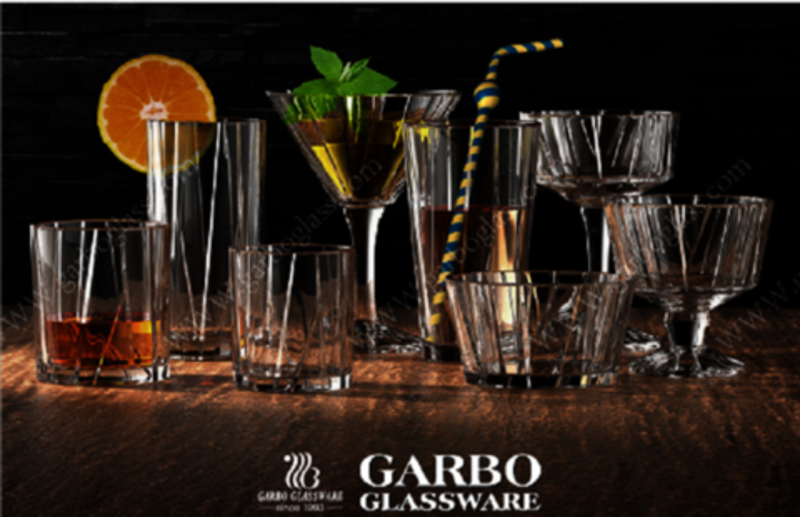 The rest is our classic whisky glass in 8oz or 11oz, there's not much change on the mould itself which stands for size only, but our designing team added all the selected popular elements they reaped and coordinated from global household related fairs in 2021. From Scandinavia glacier element to Eurasia continent classical factor inspiration, crossing the Atlantic to wild and passionate America and Africa, all the relevant elements can be found from our product designs on the coming catalogue pages.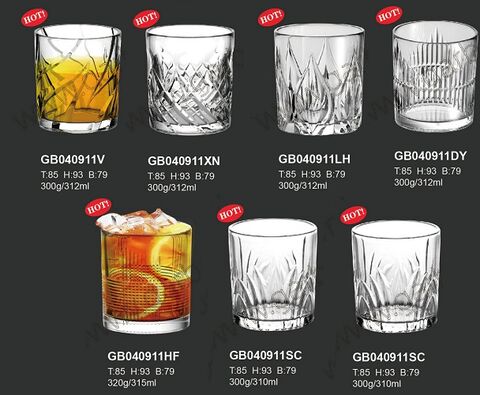 The mixed mould carries 3 or 4 designs as usual, or there is only one exclusive version like our glacier glassware brand and Apollo series which was launched for the Latin America markets. All these series are sold in bulk as massive production to local wholesalers or supermarkets, but if you have interest in them with small quantity, as we always say that Garbo Glassware will manage to reach your demand by combining yours into a brand new batch with our regular manufacturing.