Pulished on Dec. 24, 2021
Garbo has been focused on glassware 30th anniversary and we has been a legal entity which can operate all export matters independently and effectively in the export line. We have the strength and confidence to meet your quality, pre-sales and after-sales service. And we have 30,000 designs for you to choose.

The article I want to share some shot glasses with you. These shot glasses are very popular products in many Europ and American countries that we export more than 100 containers every month.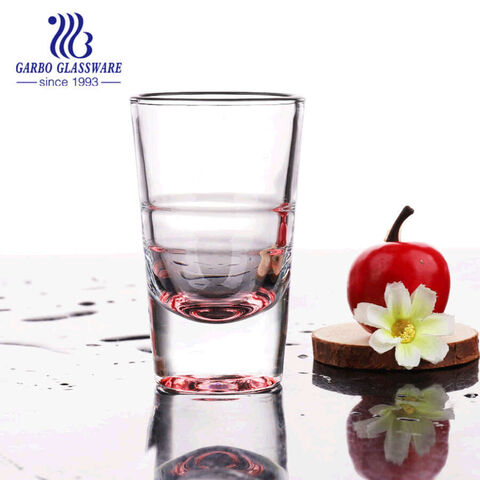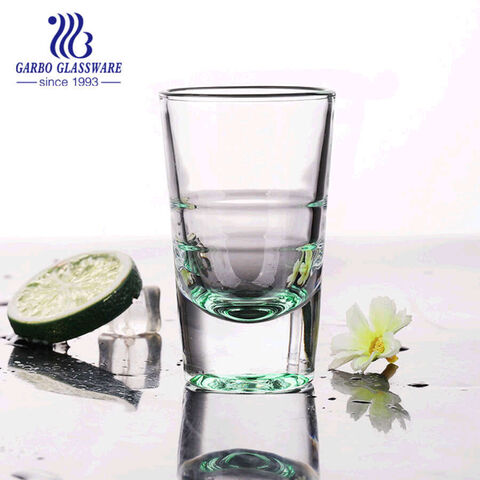 The item number of below picture is GB070304H. You can check that its bottom is very thick and the volume is small that is a best choice for bars, homes and offices. The design of the glass cup is a suitable one for varid liquids, such as vodka, tequila, liqueur, espresso, dessert and liqueur. More importantly, it is also an ideal tableware for parties, bars, restaurants, nightclubs, homes, kitchens, housewarming, birthdays, weddings, anniversaries, graduations, congratulations, etc.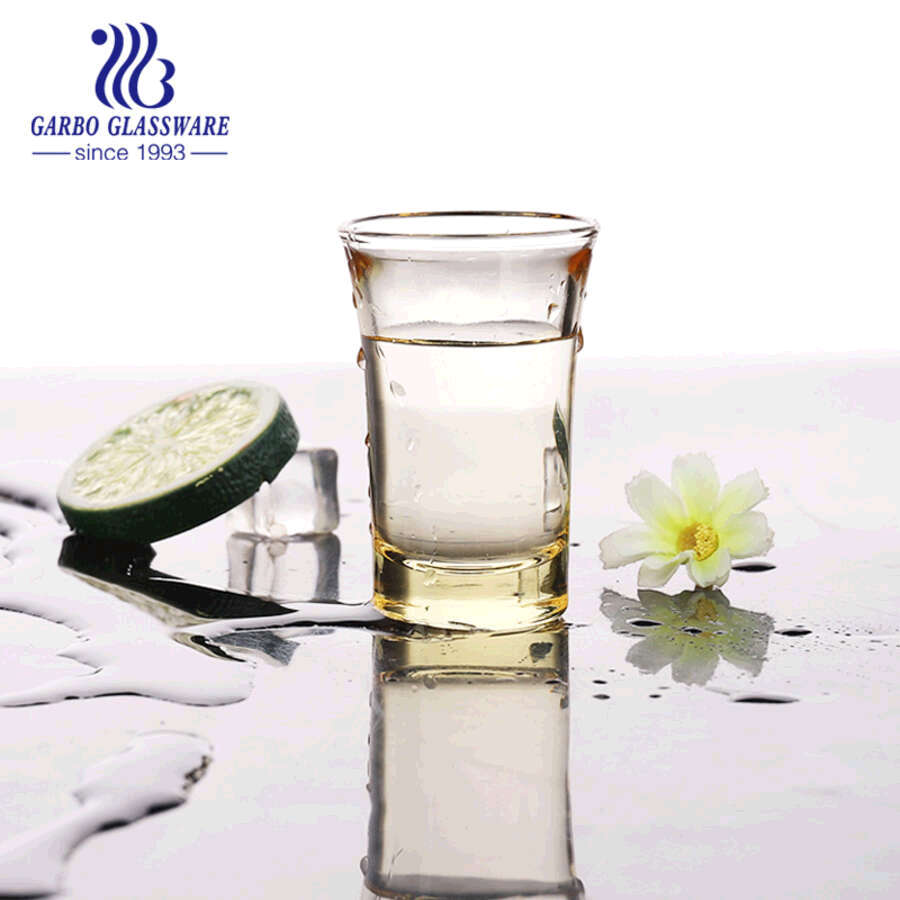 The item number is GB070103H-1, whose volume of this product is 2 ounces. It has the same function as the cup above. But the difference is that the shape of this product is cone shaped. We can decal your logo or some nice design on the cup according to your requirements. The design of this product has many elegant decorative effects to add some charm to your family or friends gathering party. This elegant vodka glass cup will impress your guests. It is also an ideal gift for friends, men, family, parties etc..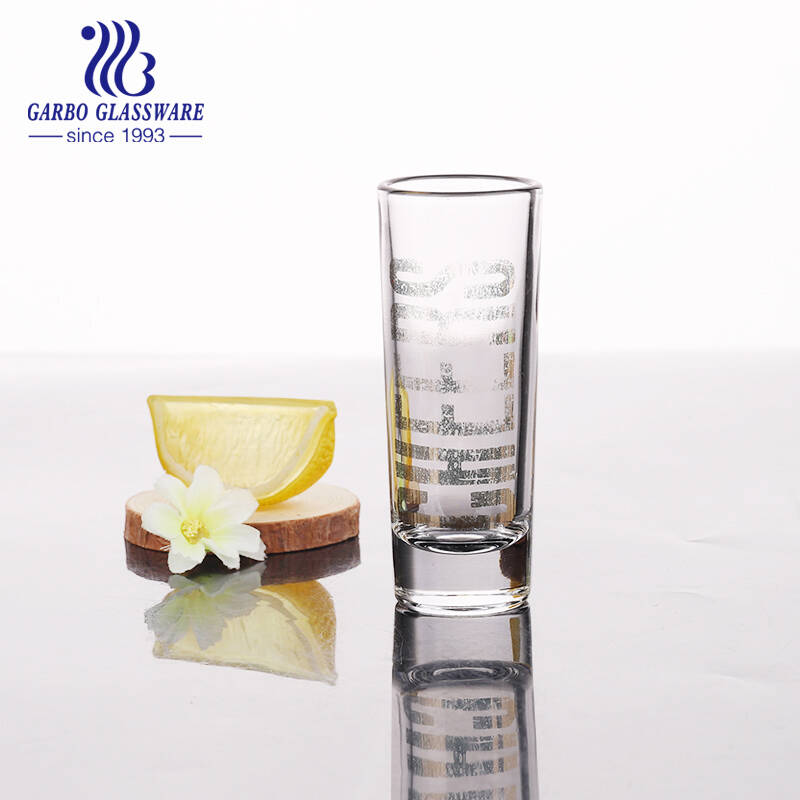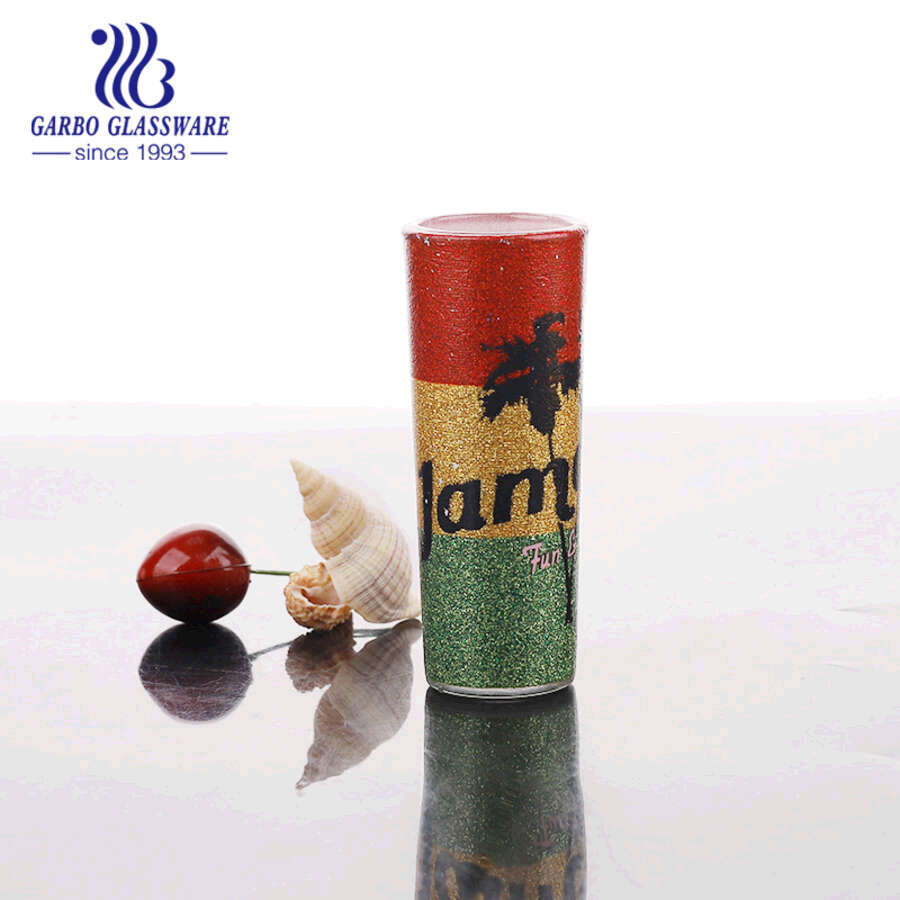 Except those design glass cup, we also have item GB070203H, whose volume is 3oz that we can see it at restaurant or hotel very easily. What's more, the design of those glass cup is very convenient to clean that you can save your washing liquid and water.
This product is an indispensable cup in the adult world, because both the design and the volume are very classic and suitable for vodka or tequila, and the design will never go out of fashion.