Pulished on Aug. 20, 2021
Solid color products are always one of the best sellers on Garbo. It's attractive because it's transparent and colored. Unlike the normal spraying colored products, we always put colors into the clear glass material when we make solid colored products. So compared to spraying colored products, it's more transparent and more healthy. It's without any harmful materials and also can pass the food safety test. It's also more transparent. Because the colors are in the raw material, so they never fade in your daily use. Brazil, Chile, and other South American areas, Russian, Ukraine, and other European areas are the biggest consumers for solid-colored products. The quantity of importing solid glassware products from our company can reach 100 containers each year. So we also have developed many new designs for solid colored products to match the demands of our customers. Now I will show you some classical products in our company.
1.Glass water drinking cup: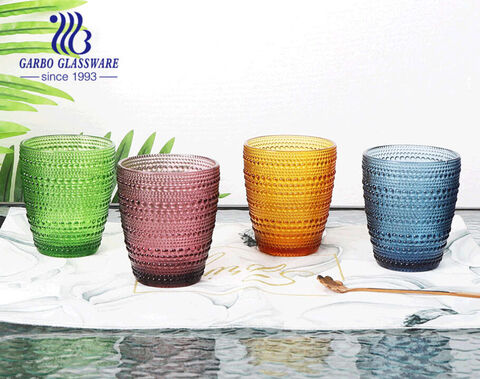 This series is called the dot jewelry series by us. The outside of this cup is small engraved dots and the inside of the cup is a smooth surface. So it's easy to clean. And you can use it to drink water, beverage, juice, and any other drinks. There are several colors for your choices like apple green, viola purple, orange, and royal blue. You can choose 1 colored cup in one box and you can also choose to mix these three cups in one box.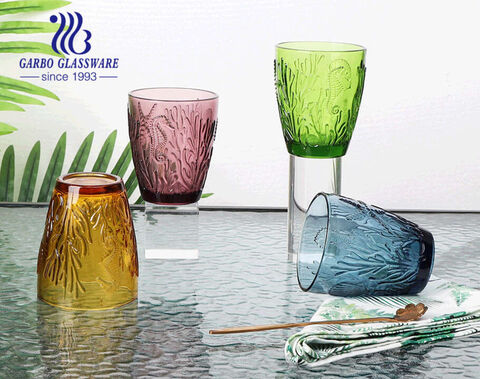 This series is called the ocean series. There are ocean animals on the outside of this cup. The ocean style is very popular in recent years. There are also several colors for your choices, ans there is an extral amber color. This is a very beautiful and unique color in solid-colored products. It's very high-end and luxurious.
2. Glassware set: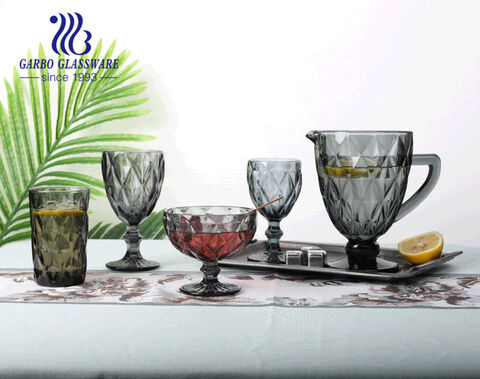 In the solid-colored glassware set, there are water drinking cups, ice cream bowls, a water drinking jug set, and a wine-drinking goblet. This perfectly satisfies the demand of the dinner table and family party. You can buy one set in the same color. This will be a good decoration on your home and also on your table. The footed glass bowl can be used to serve both ice cream and fruits. The goblet is suitable for drinking wine and beverage. The cup is for you to drinking lemon water. And the jug is can be as a common serving tool for holding water and juice. If you want to add other categories in this set, it's also available.

3. Glass goblet: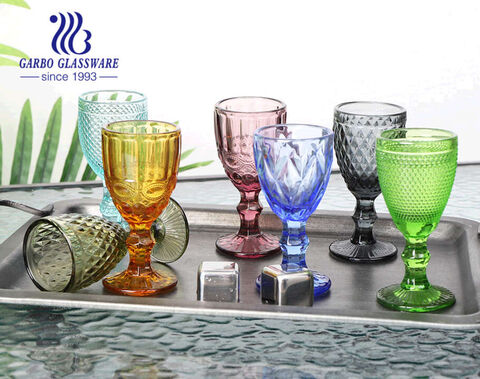 This goblet is small capacity compared to the big capacity goblet. And also there are many colores for your choices. We always pack 6 pcs in a color box when we exporting and always there are 3 colored in one box. So you can choose the colores you want in a color box and also you can choose how many pcs in a color box.
These products are just part of our solid colored products. We also provide many other designs and many other solid colored products for our customers. If you want to do your own designs, we can also provide you with the professional design service. If you are interested in our solid colored glassware products. You can contact our sales' email box : [email protected] to get more details and price list.