Pulished on Aug. 21, 2021
We just released the new design " COCONUT SERIES" glassware on the clear glassware item. Many clients place orders and repeat orders on this series. Why this item is so popular?
During the coronavirus, many cities and zone are lockdowns. People have to work from home and stay at home. Cutting the access to nature like beach and wild. People will certainly find another alternative to make themselves comfortable.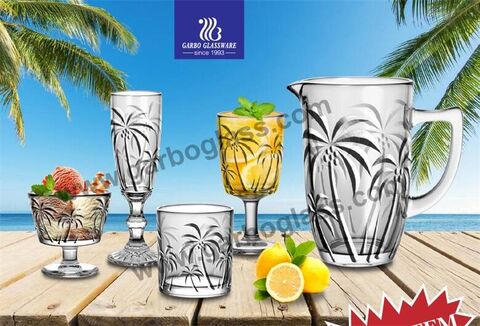 At this time, our designer comes to their minds for having the coconut in the glassware item. When we are cooking in the kitchen and enjoying the delicious foods in the living room, compared with the coconut just feel like enjoy the sunshine lying under the coconut. Lots of people like the classical shape of the coconut tree however in this time, our designer make the coconut tree based on the Hainan Island in China.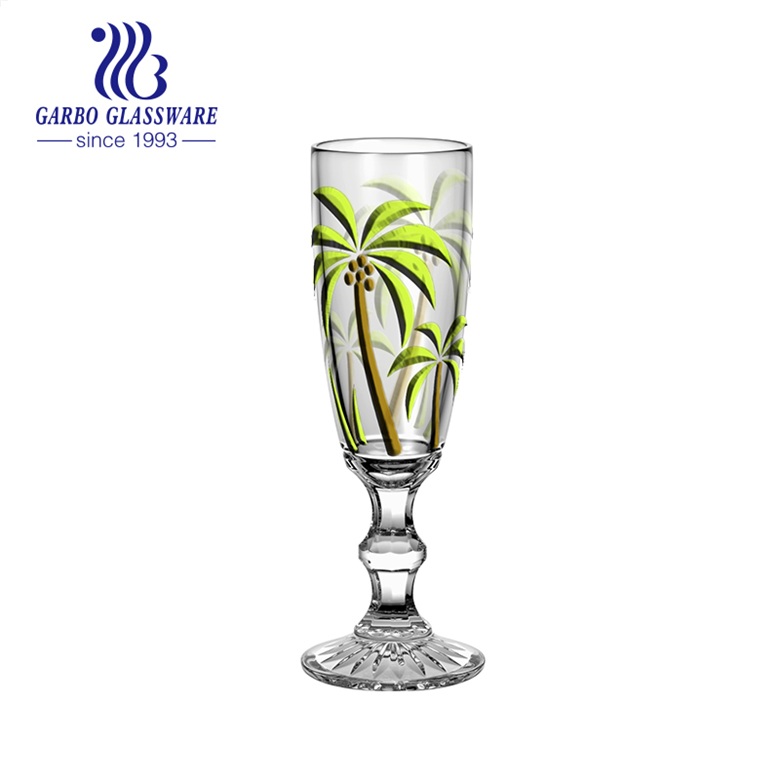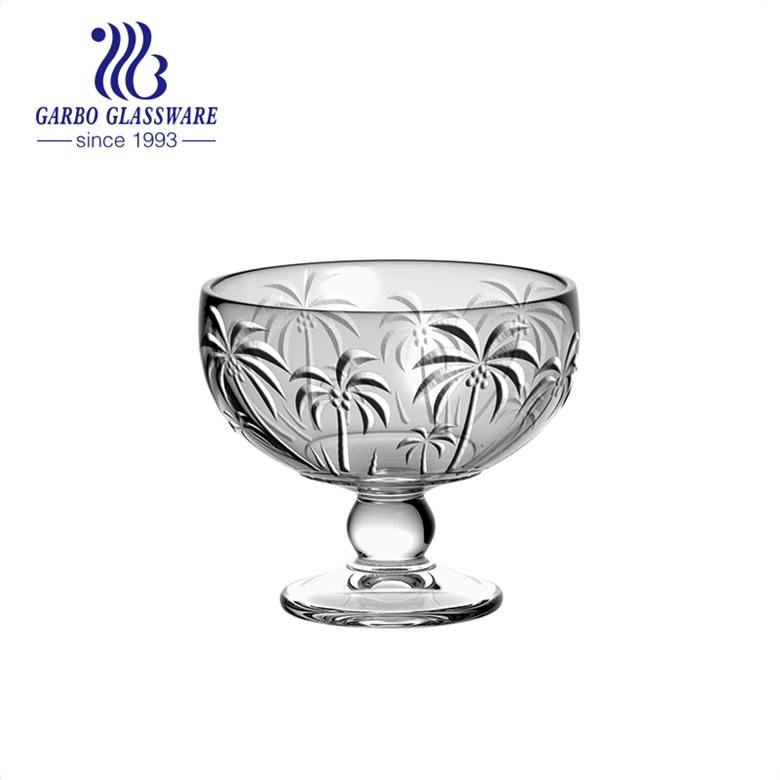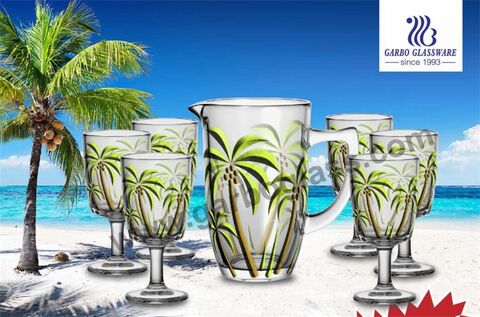 Coconut is a tropical light-loving crop, which grows well under the conditions of high temperature, rain, sufficient sunshine, and sea breeze. Coconut trees are distributed all over the world. They are native to the Malay Archipelago and have been cultivated in Hainan for 2000 years. Their trunks are smooth and nearly straight, and the leaves "explode" from the top of the tree, just like fireworks for the Chinese New Year. There are three main types of coconut trees: green coconuts, yellow coconuts, and red coconuts. Coconut trees are generally more than 25 meters in height, with straight trunks, without branches and vines, and huge feather-like leaves protruding from the top of the tree, propping up an umbrella-shaped green crown. Strings of round coconuts bear under the coconut leaves.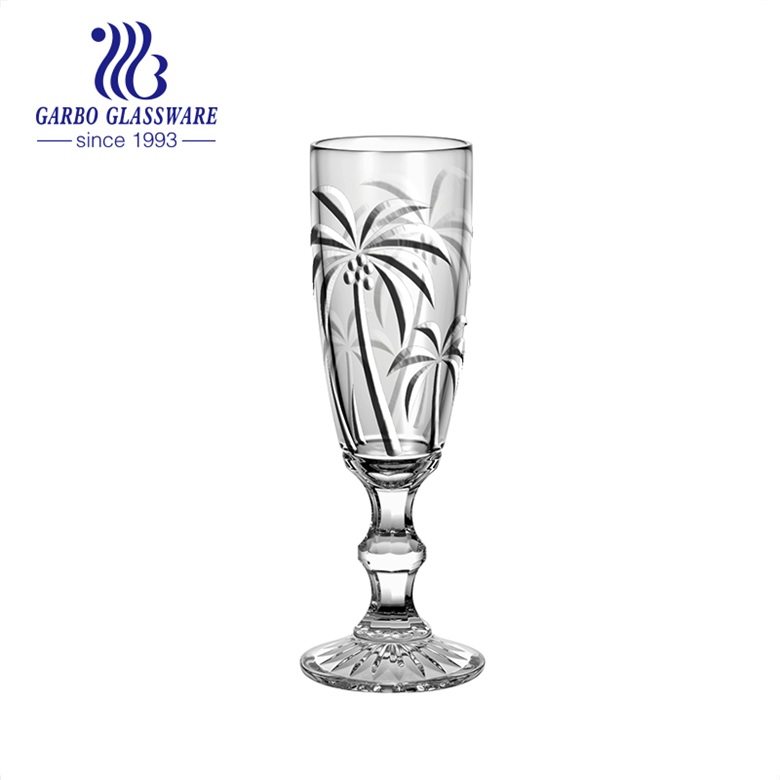 Hereby, show our coconut series glassware items to you. Based on the green coconut, we design the coconut tree-shaped embossed inside our glassware items, the embossed pattern way which can show the Structure and details for the coconut perfectly and precisely. For the color craft, we decide to spray green color, yellow color, or red color to the engraved pattern out the surface of the glassware items. If you don't want to with color, you can just keep it the clear transparent color glassware. After adding the juice, milk, wine, and food, the coconut pattern can be seen more clearly with the color of the drinks. Garbo's coconut design series including below new glassware items.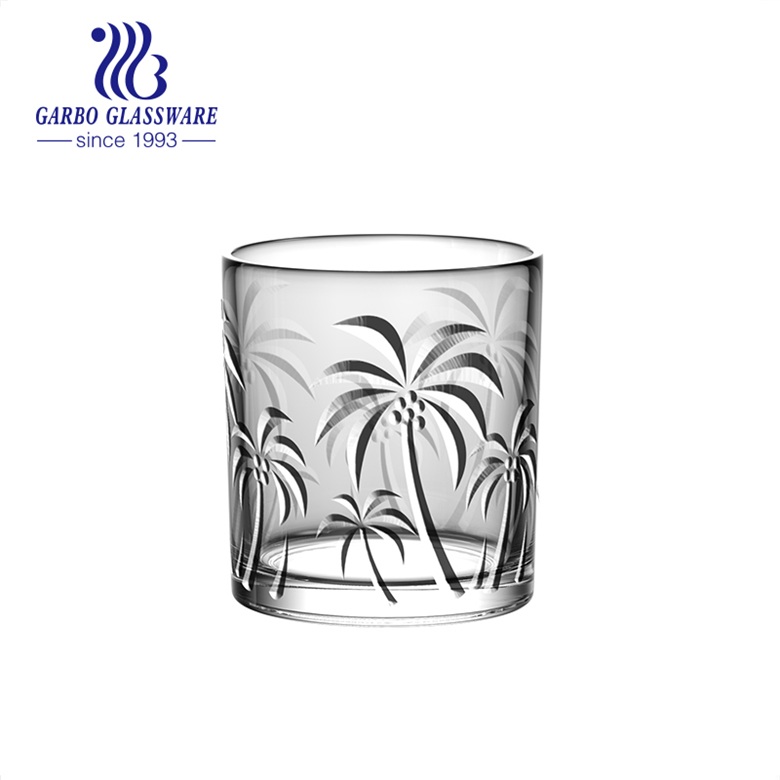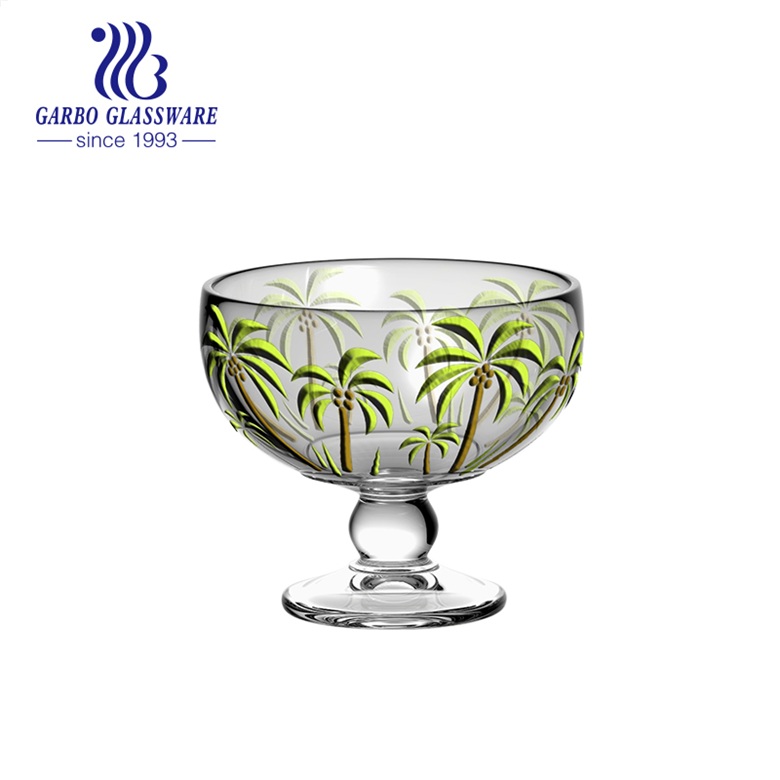 1)340ml coconut glass mug
2)2)280mla coconut glass mug
3)340ml coconut glass mug
4)260ml coconut egg-shaped glass tumbler
5)315ml coconut glass tumbler
6)390ml coconut high-ball glass
7)280ml coconut glass ice cream cup
8)390ml coconut glass ice cream cup
9)370ml coconut glass ice cream cup
10)330ml coconut glass goblet
11)300ml coconut glass goblet
12)165ml coconut champagne glass
13)1300ml coconut glass pitcher
14)1300ml coconut glass pitcher with footed based
15)7 pcs coconut water drinking glass set